In addition to tickets going on sale and the release of the new trailer, Disney and LucasFilm have also released a new Star Wars: The Rise of Skywalker poster.
The poster features the cast with the Light and the Dark Side, but doesn't happen to feature Luke Skywalker or The Emperor.
We do see the poster features Daisy Ridley as Rey, Adam Driver as Kylo Ren, Oscar Isaac as Poe Dameron, John Boyega as Fin, Joonas Suotamo plays Chewbacca, Keri Russell as Zorri Pliss (more cool pics here), Billy Dee Williams returns as Lando Calrissian, Anthony Daniels as C-3PO, Naomi Ackie as Jannah, Kelly Marie Tran as Rose Tico, with R2-D2, BB-8, and the new droid D/O.
Star Wars: The Rise of Skywalker Poster: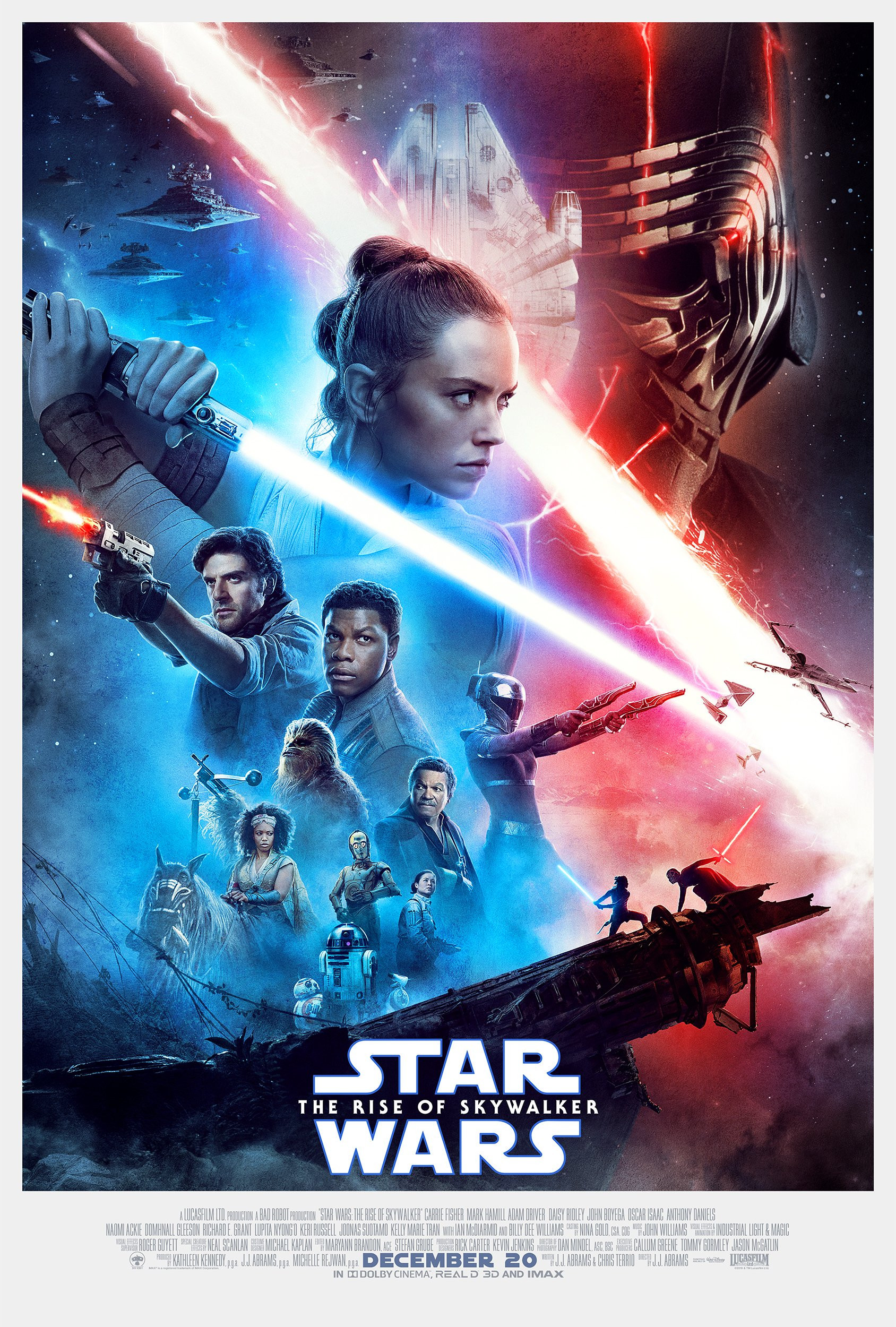 Watch the new trailer:
Star Wars: The Rise Of Skywalker gets released December 20, 2019 directed by J.J. Abrams and stars Carrie Fisher, Mark Hamill, Adam Driver, Daisy Ridley, John Boyega, Oscar Isaac, Anthony Daniels, Naomi Ackie, Domhnall Gleeson, Richard E. Grant, Lupita Nyong'o, Keri Russell, Joonas Suotamo, Kelly Marie Tran, and Billy Dee Williams.
Synopsis:
Lucasfilm and director J.J. Abrams join forces once again to take viewers on an epic journey to a galaxy far, far away with Star Wars: The Rise of Skywalker, the riveting conclusion of the seminal Skywalker saga, where new legends will be born and the final battle for freedom is yet to come.