Today saw Disney release the first trailer for the new Star Wars Resistance animated series, but once again, a lot of fans aren't happy.
Currently on Disney's YouTube channel, the Star Wars Resistance trailer has more dislikes to likes, with over 4k thumbs down to 3.3k thumbs up.
"And I thought, rebels was for kids…" one YouTuber responded in the comments, which has near 300 likes of its own.
"Why is the animation always so crappy for the Star Wars animated series??? " another fan remarks.
"This is how you know Disney can't make a good Star Wars show that appeals to all audience ages like there's more dislikes than likes," a third YouTuber commented.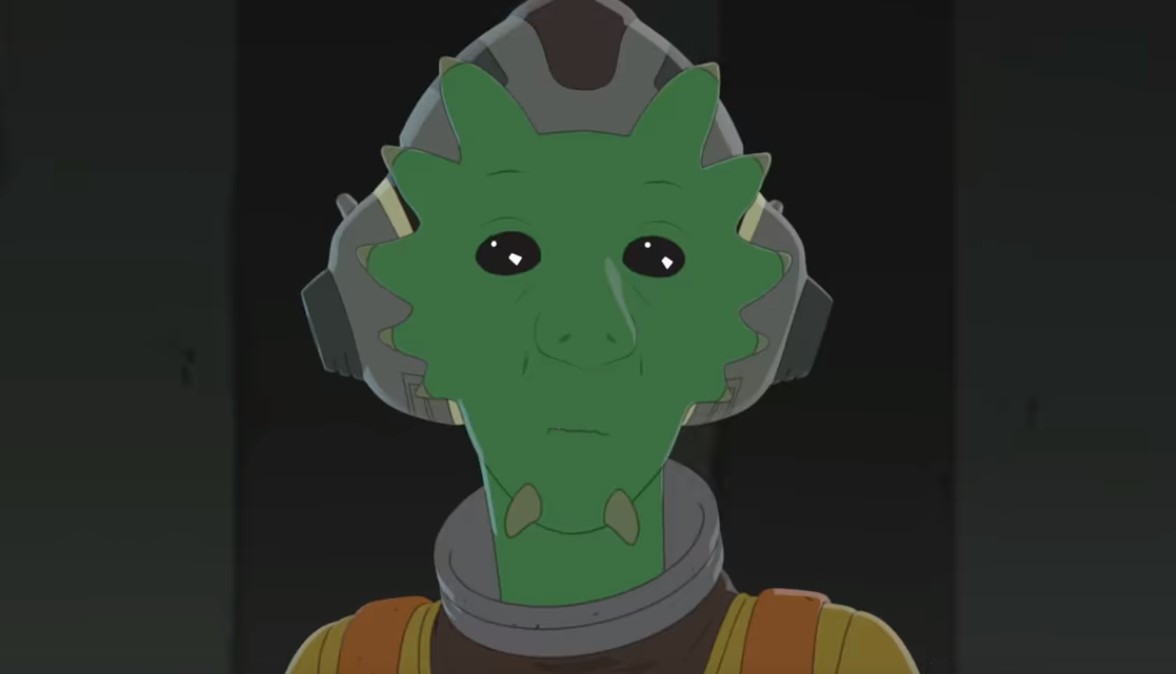 Star Wars Resistance
Hitting up Reddit sees similar comments.
"It'll have to grow on me. Not a big fan of the voice acting on the main character, way too childish. Also seems to slapstick for Star Wars? I don't know," a Redditor posted.
A Redditor does mention the show is aimed at young kids, with some commenting it could simply be a bad trailer.
"This did nothing for me, specially the animation style. I'll still watch it for a few episodes since Rebels also took a while to be good, but so far I'm not impressed," a Redditor said.
"Really poor trailer, but I don't think it will necessarily be a bad show," another Redditor added.
Check out Twitter, the jokes are already pouring in that Star Wars: The Last Jedi director Rian Johnson is involved.
BREAKING: Fans are already blaming Rian Johnson for "ruining their childhood" after witnessing the trailer for 'STAR WARS: RESISTANCE,' a show he had nothing to do with. pic.twitter.com/koiGBVGTBd

— Le Cinéphiles (@LeCinephiles) August 17, 2018
Some other reactions:
Not a fan of the animation of Star Wars Resistance at all, especially the models used for the faces, looks cheap and unfinished. I was really hoping this show would be more of a traditional 2D animation style, but instead it looks like a ugly mix of 3D and 2D, which looks bad imo

— The Lore Master (@TheLoreMasterYT) August 17, 2018
The new Star Wars Resistance trailer isn't convincing me that it's something I'd be interested in. Obviously aimed directly at kids. Can't see any continuity from Clone Wars, Rebels or the Original Trilogy. I wonder how long this will last before fans abandon it just like Soylo.

— demonscythe synthwave (@demonscythsynth) August 17, 2018
The most surprising part of watching the new #StarWars trailer for RESISTANCE is how viscerally angry I still am at Poe. I know this is a prequel but I was like "YOU BELONG IN THE BRIG YOU OVERGROWN CHILD"

— Donna Dickens (@MildlyAmused) August 17, 2018
I can already picture the G+G video about Resistance.

1. Forced Diversity
2. Cheap Animation
3. Focusing on characters nobody cares about.
4. Lack of promotion means they're hiding something.
5. Kathleen Kennedy killed Star Wars.

Mark my words.

— Joseph Solano Will Main Chrom In Smash Ultimate (@DoctorRagnarok) August 17, 2018
#StarWarsResistance I am one of those weird people who likes all Star Wars content, so I will be watching resistance. I liked the Lego stuff aimed at kids, so I will give it a go. More Star Wars is okay in my book. Great time to be a fan, despite all the harsh critics. MTFBWY.

— GarfVader (@GarfVader69) August 17, 2018
Lol @ the fans bitching about SW Resistance being aimed at a younger audience. That's right, kids like Star Wars and appreciate it more than you do.

— Half Seelie Half Unseelie Kylo Ren (@winterelf86) August 17, 2018
I see #StarWars has once again committed to their bit of forcing me to look past their animation style to find the amazing narratives underneath with RESISTANCE.

— Donna Dickens (@MildlyAmused) August 17, 2018
Looks uninteresting, and i hate this style of animation.@Disney – #StarWarsResistance First Look Trailer:https://t.co/hpf5oJPMKG. @DDayCobra @OdinsMovieBlog @WeaponizedRage @EthanVanSciver @SCReviewsmang

— Mladen Kulich (@KulichMladen) August 17, 2018
Watch the Star Wars Resistance trailer: