Disney Plus released the LEGO Star Wars Holiday Special trailer for the animated special that airs later this month.
In the trailer, Rey discovers an ancient "key" that sends her traveling through time and space, where she encounters legends of the past and seemingly brings together all Star Wars eras.
The trailer narrated by Yoda features Rey battling Darth Vader, with both pausing to admire Baby Yoda's cuteness; Lando opens presents and hopes for a new cape, two Han Solos politely ask each other who should shoot first, there is Luke, the Emperor, the Millenium Falcon, Princess Leia, Chewbacca, Ewoks, R2-D2, lightsaber battles and more of your favorite Star Wars characters.
All told, The LEGO Star Wars Holiday Special looks to capture all of the trademark in-joke humor and action of LEGO Star Wars, while giving fans the Star Wars mashup they've long dreamed about.
The trailer description offers: "The LEGO Star Wars Holiday Special reunites Rey, Finn, Poe, Chewie, Rose and the droids for a joyous feast on Life Day. Rey sets off on a new adventure with BB-8 to gain a deeper knowledge of the Force. At a mysterious Jedi Temple, she is hurled into a cross-timeline adventure through beloved moments in Star Wars cinematic history, coming into contact with Luke Skywalker, Darth Vader, Yoda, Obi-Wan and other iconic heroes and villains from all nine Skywalker saga films. But will she make it back in time for the Life Day feast and learn the true meaning of holiday spirit? The LEGO Star Wars Holiday Special is streaming Nov. 17 on Disney+."
Kelly Marie Tran also returns to provide the voice of Rose Tico, with Bill Dee Williams as Lando, and Anthony Daniels as C3-PO.
Watch the trailer below.
LEGO Star Wars Holiday Special | Official Trailer | Disney+: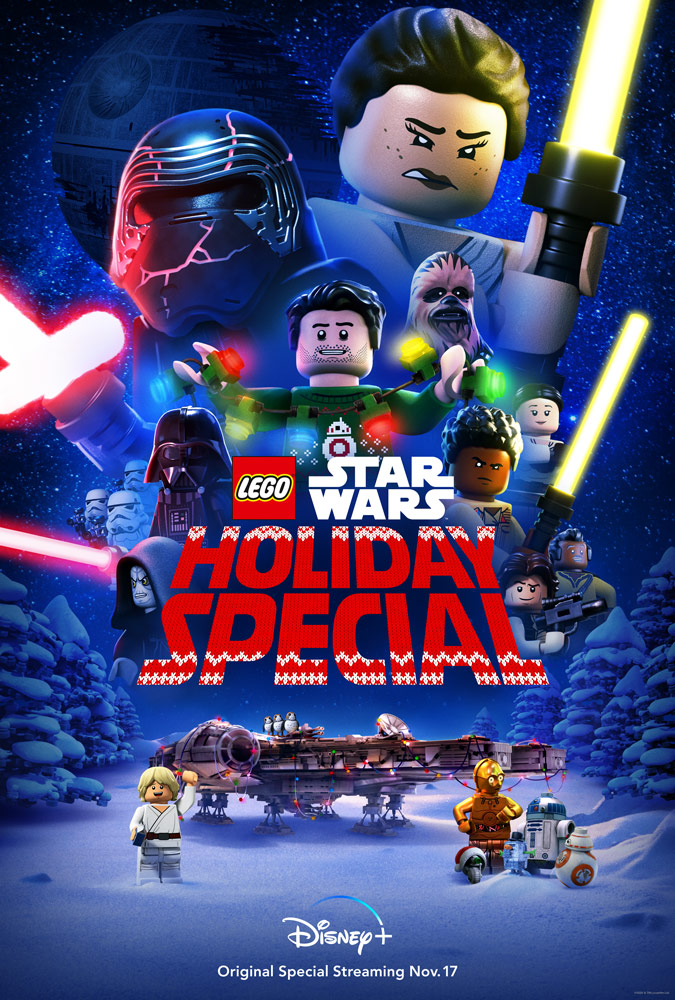 (via StarWars.com)