It's learned that the plan was to have Carrie Fisher be the last Jedi in Star Wars: Episode IX which would have seen the sister to Luke Skywalker, Leia, even have her own lightsaber.
The details come from her brother, Todd Fisher, who says Leia was going to emerge as a full-fledged Jedi warrior.
"She was going to be the big payoff in the final film," he said. "She was going to be the last Jedi, so to speak. That's cool right?"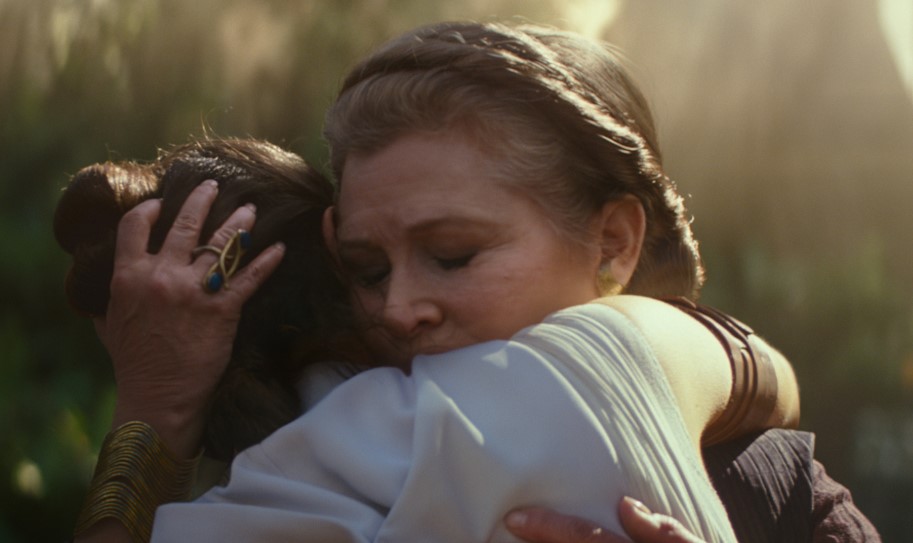 Carrie Fisher was going to be a full-fledged Jedi warrior
As seen in Rian Johnson's The Last Jedi, Leia was a pretty powerful Force user as she was able to save herself from the vacuum of space, which sees her brother compare Leia to Obi-Wan Kenobi.
"People used to say to me, 'Why is it that Carrie never gets a lightsaber and chops up some bad guys,'" Fisher said with the mention that Alec Guinness from the original Star Wars was roughly the same age when Obi-Wan Kenobi battled Darth Vader in A New Hope. "Obi-Wan was in his prime when he was Carrie's age!"
Carrie Fisher, unfortunately, passed away in December 2016, but J.J. Abrams is using unused footage from The Force Awakens to bring her back for Star Wars: The Rise of Skywalker.
"They had eight minutes of footage," Todd Fisher revealed. "They grabbed every frame and analyzed it… and then reverse-engineered it and [got] it into the story the right way. It's kind of magical."
The notion of Carrie Fisher and Leia having a lightsaber and becoming a Jedi isn't unheard of as rumors surrounding The Rise of Skywalker offer just that — that Leia will be featured in black holding the Skywalker lightsaber.
Star Wars: The Rise Of Skywalker gets released December 20, 2019 directed by J.J. Abrams and stars Carrie Fisher, Mark Hamill, Adam Driver, Daisy Ridley, John Boyega, Oscar Isaac, Anthony Daniels, Naomi Ackie, Domhnall Gleeson, Richard E. Grant, Lupita Nyong'o, Keri Russell, Joonas Suotamo, Kelly Marie Tran, and Billy Dee Williams.
Synopsis: Lucasfilm and director J.J. Abrams join forces once again to take viewers on an epic journey to a galaxy far, far away with Star Wars: The Rise of Skywalker, the riveting conclusion of the seminal Skywalker saga, where new legends will be born and the final battle for freedom is yet to come.
(via Yahoo)