Good news for Star Wars fans as it is said that Ahsoka will be getting a Season 2.
The info comes via the MyTimeToShineHello Twitter account who seems to be really connected within the industry.
"Ahsoka Season 2 is a go," tweeted the account including an animated GIF of Rosario Dawson in action.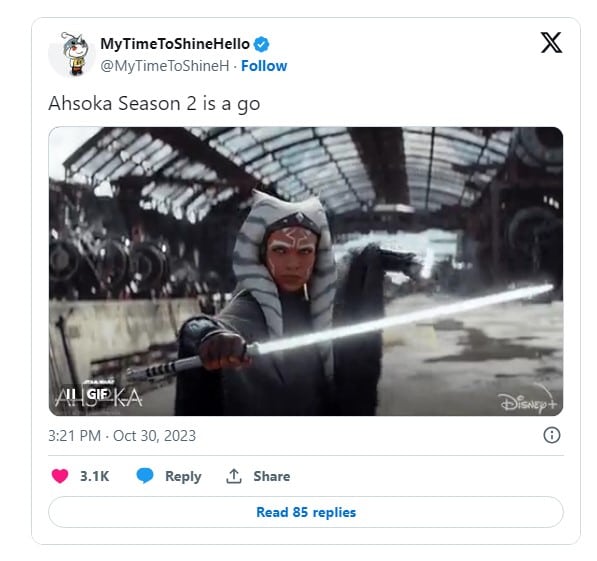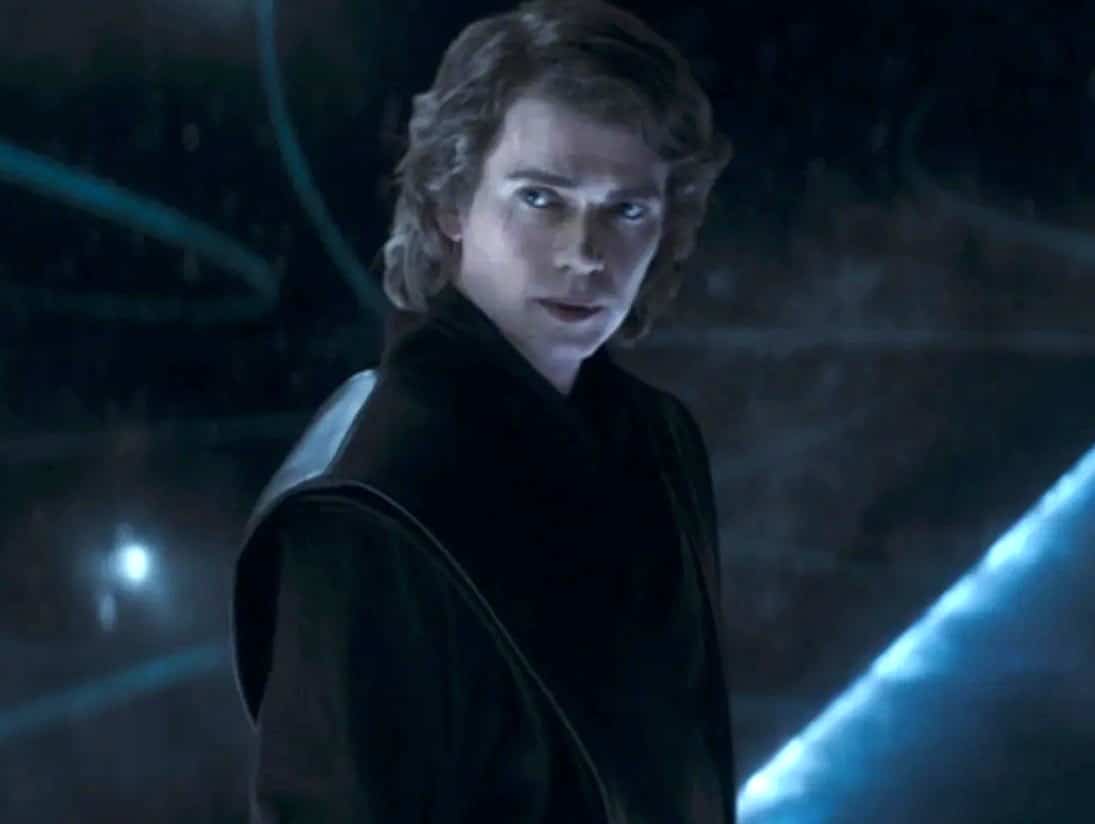 Does Ahsoka deserve a Season 2?
Ahsoka started off strong with its first two episodes which saw Disney and Lucasfilm president Kathleen Kennedy reveal strong viewership with 14 million views.
However, at the same time, numbers via Samba TV and Nielsen have painted a different picture.
According to Samba TV, Ahsoka is at the bottom of the Star Wars ratings on Disney+ with Andor.
Nielsen has revealed more of the same as the number of minutes viewed for the first four episodes took a major nosedive.
However, starting with Episode 5 featuring the return of Hayden Christensen as Anakin, things picked up for the series and the ratings rebounded and have since been consistent.
Ahsoka Season 1 also ended with a big cliffhanger, so it does seem as if Ahsoka Season 2 should happen. What becomes of both Ezra Briger and Grand Admiral Thrawn who have made it back to their galaxy? What about Ahsoka and Wren who are stuck in a galaxy far, far away? What about Shin, and what about Baylan Skoll? Will they recast, as Ray Stevenson unfortunately recently passed away?
While nothing official has yet been announced by Disney and Lucasfilm, we can guess that once the actors' strike is over, announcements will be forthcoming. It's hoped the strike will be over in a matter of days, if not weeks, or by the end of the year at the latest.