Sony is moving forward with its Spider-Man TV universe which will kick off with Silk as talks are underway with Amazon which includes additional titles.
Deadline offers the Silk series may actually air on a regular TV station first prior to streaming on Amazon.
Lauren Moon, known for Atypical and Dash & Lily, is writing the script for Silk, with Phil Lord and Chris Miller, of Spider-Man: Into The Spider-Verse fame, set to produce along with Amy Pascal.
Lord and Miller are overseeing the Spider-Man TV universe for Sony.
Years ago, Sony acquired the rights to Spider-Man which includes hundreds of related characters.
Kevin Feige and Marvel Studios are currently using Spider-Man in the MCU, so Spider-Man might not be a part of these TV series, similar to how Spidey doesn't appear in the Venom movies.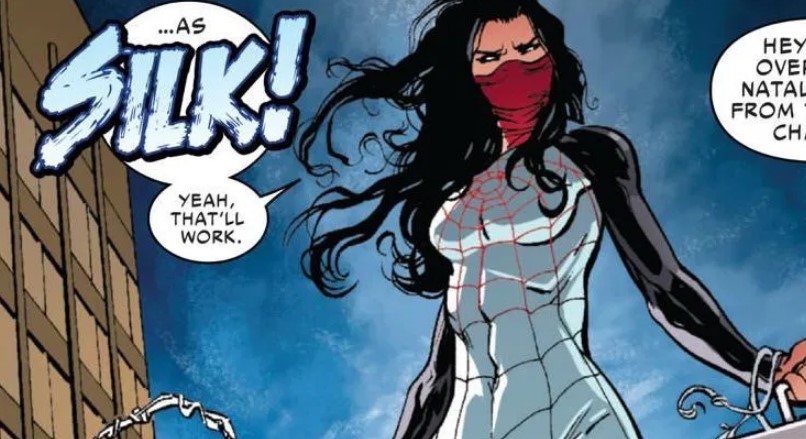 Silk: one of Marvel's first comic book series led by an Asian American character
In the comics, Silk is Korean American Cindy Moon who happened to be bitten by the same spider responsible for giving Peter Parker his own powers, but Moon was locked up for years by a bad guy. Years later she emerges as the superhero Silk with similar powers to Peter Parker but she is faster and has a higher level of Spider-Sense and shoots her own webs out of her fingertips, albeit she has lower super strength than Parker.
Silk will also mark one of Marvel's first comic book series led by an Asian American character, with Marvel Studios also having Shang-Chi in development on the big screen.
Marvel Comics plans on launching a new Silk comic book which was supposed to come out in July but has been postponed due to the coronavirus. Silk made her first appearance in 2014's The Amazing Spider-Man #1 and has almost 200 appearances in the comics.