Once again proving me right, the Spider-Man: No Way Home box office shuts down all the excuses about the "pandemic" as the reason for the poor performances of recent movies such as Feige's woke Eternals, Shang-Chi, and Black Widow MCU films.
Though we are in the "midst" of the Delta, the Omicron – the Unicron – or the whatever the hell you want to call it variant, Sony's latest Spider-Man movie found its home with fans resulting in a mammoth box office for Thursday previews.
Spider-Man: No Way Home is so big that its Thursday preview beat out the likes of Star Wars: The Last Jedi and The Avengers: Infinity War, both of which weren't released during a "pandemic," giving the flick the third-best Thursday opening off all time and the best ever for Sony.
Spider-Man: No Way Home brought in a whopping $50 million on Thursday – shattering expectations – and absolutely destroying the likes of Black Widow, Shang-Chi, and Eternals, three movies from Marvel Studios which failed completely for Kevin Feige at the box office as well as on Disney Plus and all which saw a majority of Marvel fans not watch.
The Thursday preview for No Way Home only ranks behind 2019's Avengers: Endgame ($60M) and 2015's Star Wars: The Force Awakens ($57M).
It's now expected the Friday box office, which includes the Thursday numbers, will be around $100 million, and the weekend box office has a chance of hitting $200 million.
As I have been stating all along, it's not the pandemic that is keeping people out of theaters, it's the garbage spewed out by Hollywood.
Simply look at restaurants, malls, sports events as evidence — all of which are completely packed. Last weekend I was in Tampa for the Bucs vs. Bills game and everywhere was mobbed. I mean everywhere. It was insane.
Update: Flick achieves second-biggest opening day of all time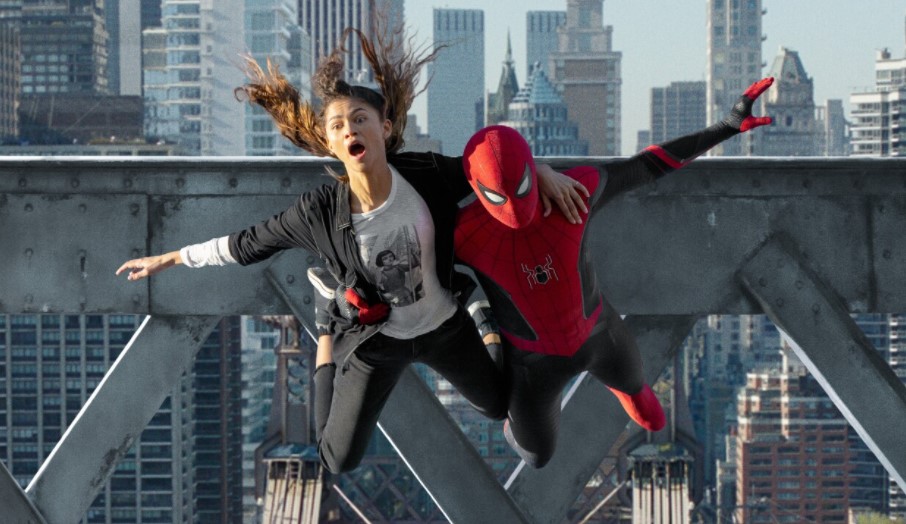 Some other big stats for Spider-Man: No Way Home on Thursday:
Market EntTelligence reports that more than 3.7 million people saw Spider-Man: No Way Home on Thursday
The flick gets five stars on Comscore/Screen Engine's PostTrak from general audiences and a massive 95% positive rating and an awesome 89% definite recommend
Rotten Tomatoes Score is at 95%; Audience Score is at 99%
The age 18-34 moviegoing demographic represented a huge 75% of last night's tickets sales
Parents loved No Way Home giving it five stars and 100% across all demos, and kids under 12 also loved it giving it 4.5 stars and a total positive of 96%
IMAX's third-biggest Thursday night ever
AMC saw its biggest opening night for the month of December and the second-best after Avengers: Endgame, with Spider-Man: No Way Home selling 1.1 million tickets in the U.S. on Thursday. That number is also the single highest number of people watching one movie on one day at AMC's U.S. theaters during all of calendar years 2020 and 2021 (that means both years)
Cinemark saw its biggest opening night of all time, while also setting a first-night record for their PLF XD auditoriums
Fandango confirmed No Way Home is its top ticket seller of the year, outstripping all the tickets sold for the entire theatrical runs of any 2020 or 2021 title including previous ticketing champ Shang-Chi and the Legend of the Ten Rings
Fandango also confirmed No Way Home is its top-performing preview day since Avengers: Endgame where it even surpassed Star Wars: The Rise of Skywalker
If you build it they will come, indeed.
(via Deadline)