Congrats to Sony as Spider-Man: No Way Home will hit $800 million at the domestic box office as of Monday, only one of three movies to do so including 2015's Star Wars: Force Awakens ($936.6M) and 2019's The Avengers: Endgame ($858.3M).
More good news comes in that it is also learned Spider-Man: No Way Home sold the most units during the first week of its digital release with over 2.1 million units sold with a gross of close to $42 million.
The film also has seen a profit at the box office of over $610 million.
Spider-Man: No Way Home's worldwide box office is now at $1.89 billion, the sixth-best all-time trailing Avengers: Infinity War ($2.048M), Star Wars: Episode VII – The Force Awakens ($2.069M), Titanic ($2.201M), Avengers: Endgame ($2.7975M), and Avatar ($2.847M).
Another Spider-Man movie set in the MCU is already being talked about and seems a given, and Sony is even directly connecting Spider-Man to its spinoff universe with Venom, Morbius, and Kraven.
In short, Spider-Man is frickin' huge.
Fans can't get enough of the Wall Crawler — particularly when three Spider-Man actors and characteers are involved spanning over twenty years of films as No Way Home features Tom Holland, Andrew Garfield, and Tobey Maguire, as well as the return of Willem Dafoe as Green Goblin, Alfred Molina as Doc Ock, and Jamie Foxx as Electro, with Thomas Haden Church back as Sandman and Rhys Ifans as Lizard, and coupled with Benedict Cumberbatch as Doctor Strange, is it any wonder the movie is doing so well? It gives fans exactly what they want, and more.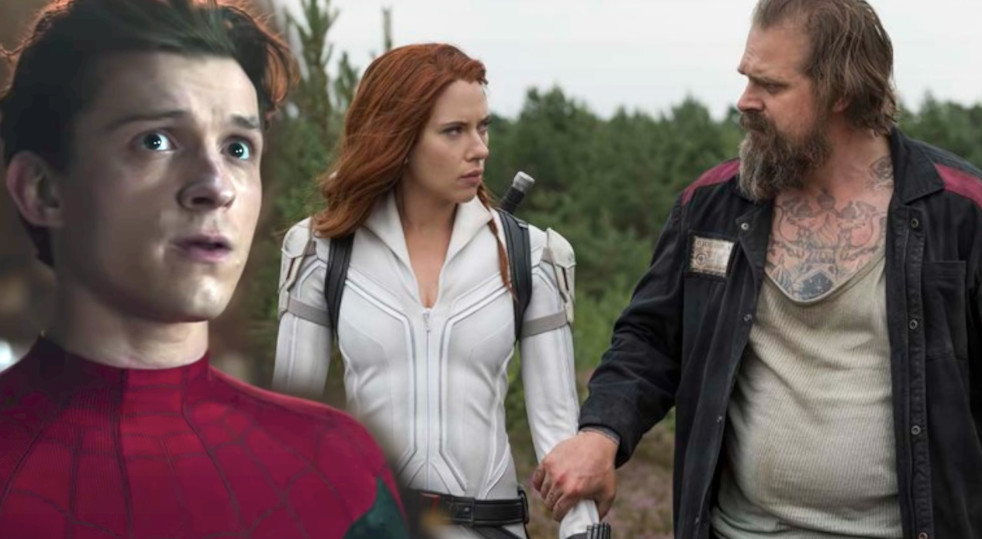 Comparing Spider-Man: No Way Home to Black Widow is a joke
The numbers above come via Deadline where I can't help myself and need to point out things they talk about in the article that makes a bunch of excuses for certain things such as (bold my own):
We already reported some time ago how No Way Home was profiting in its theatrical window with $610M after a global B.O. of $1.75 billion. That figure is significantly higher now that the MCU pic's global is at $1.89 billion. Head scratching ensues over the money left on the table with Disney/Marvel's Black Widow going day-and-date on Disney+, and stalling at $379.7M WW. But for Disney, it was all about their love affair with subscribers.
I've gone over this lots of times before, but "head scratching?" Seriously? I can't help but laugh.
Is Deadline really trying to compare Black Widow to Spider-Man: No Way Home? Black Widow didn't fail at the box office because it went day-and-date, it failed because the movie sucked. The plot was awful, they gender-swapped a fan-favorite villain, the movie was woke, and Red Guardian was goofy and awful (among other things). Hey, Shang-Chi and Eternals didn't go day-and-date and didn't come anywhere close to No Way Home's numbers.
Speaking of, it's the same with Shang-Chi and Eternals. Marvel fans didn't show up for a reason, not because of the "pandemic" (as I've said and proven many times), but that the movies aren't all that good. Shang-Chi is the best of the three, but it got a bit too goofy and I felt it mocked the Asian audience, which I am guessing is why the Asian audience didn't show up (absolutely tanked in South Korea as both Black Widow and Eternals did $26M but Shang-Chi only did $15M. Ouch.).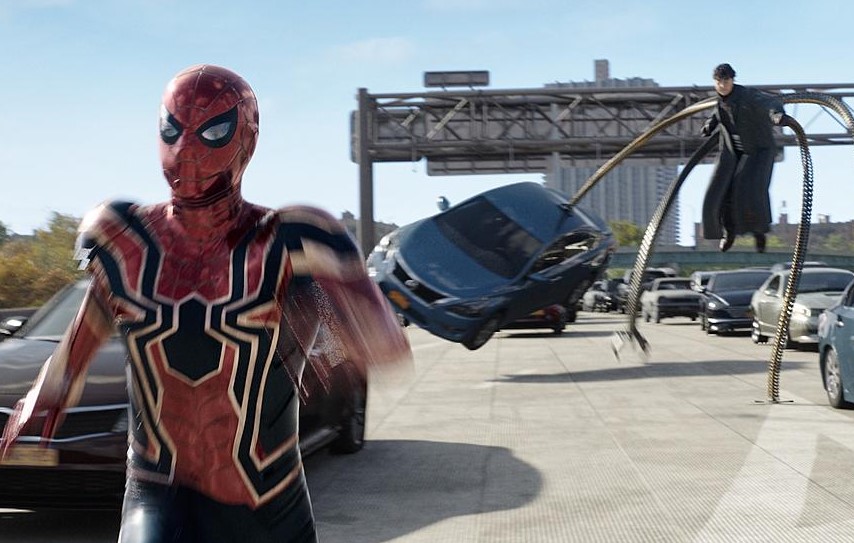 "Pandemic" has been over and is not to blame
And speaking of the pandemic, the article mentions it four times. Hollywood is still trying to use the pandemic as an excuse for why movies failed? It's hilarious.
We're informed on good authority that's a digital sales industry record for a movie in its first week, ahead of all previous rival titles. No Way Home debuted on digital platforms 88 days after its theatrical release — a rare pre-pandemic traditional window. Back of the napkin revenue for No Way Home's electronic sales is close to $42M, off a $19.99 price.

There are some at other studios who are envious about No Way Home's success, and have sniped that the movie was an anomaly at the pandemic box office, not the standard.

Moviegoing for Spider-Man: No Way Home superseded any handicaps presented by the pandemic.

Beams Dergarabedian about the box office history being made this weekend, "As Spider-Man: No Way Home crosses the $800 million mark, the film's performance serves as a reminder that the recovery of the movie theater industry is no fluke and that despite the challenges presented by this still-pandemic impacted marketplace, the film has drawn massive numbers of fans of the big screen to see Spider-Man at their friendly neighborhood multiplex."
Again, as I pointed out last Summer and continued to do so since, the "pandemic" is not the reason various films failed at the box office. You're trying to tell me that all the while droves and droves of people were packing malls, restaurants, and sports events, they were afraid of movie theaters? Okay.
The real reason for the box office bombs is that the movies put out by Hollywood sucked, and now word of mouth is more important than ever. Oh, Spider-Man: No Way Home was released and is the third biggest movie of all time, but people are afraid of theaters? LOL.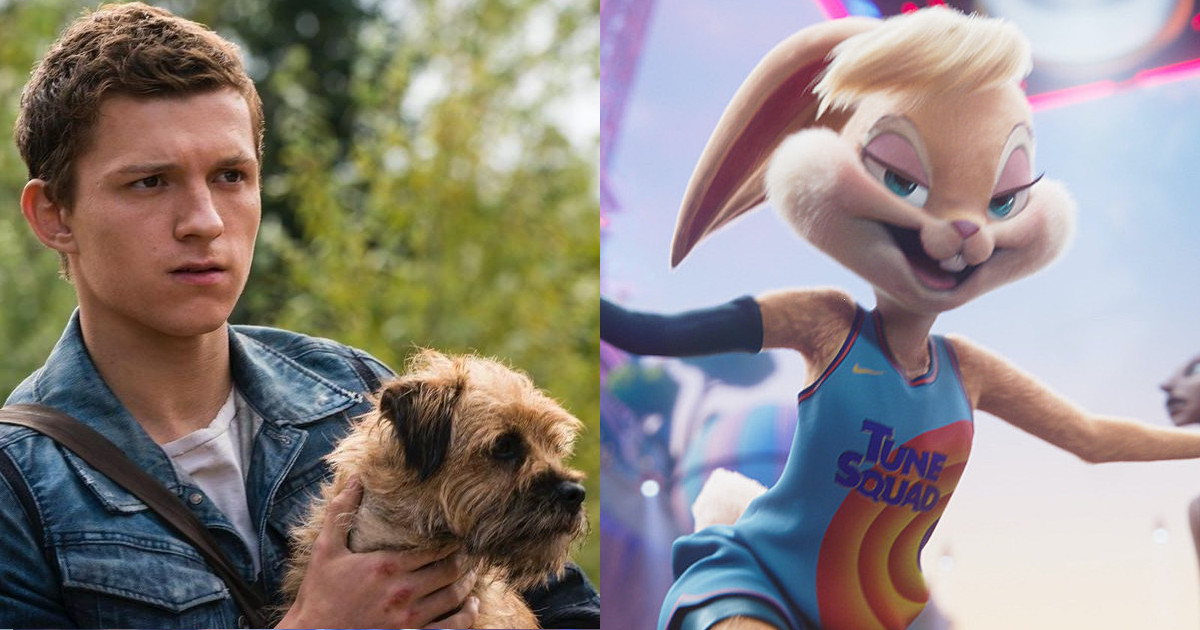 Tom Holland and Zendaya's social media are the reason for success?
I also found this bit funny and need to point it out and can't help but think Tom Holland and Zendaya's managers put Deadline up to the article as actors get paid to promote their films on their social media:
While it's been the rule for a while that it's franchises that open movies at the box office, not stars, Spider-Man may have changed that theory. You can't discount the combined social media power of Tom Holland and Zendaya (who according to RelishMix had 210.2M social media followers at the time of the pic's opening) for fueling the third highest global opening of all-time, Sony's biggest ($600.5M) and the studio's top grossing movie ever. Zendaya and Holland spurred a social media reach of 1.23 billion for the movie, and that's not counting the 50 billion-plus fans who reposted TikTok videos of the duo lip-synching, flirting, and joshing each other in interviews. Outside of No Way Home, Zendaya and Holland have proved to be catalysts for other great box office openings and even in-home viewership.

Imagine a Dune without Zendaya? Clearly a brilliant stroke to include her among the sci-fi ensemble, Dune being the only $400M grossing Best Picture Oscar nominee (and the highest grossing theatrical day-and-date title). On TV, the Emmy winner's Euphoria is the second-most watched HBO series after Game of Thrones.

Holland charted Sony's Uncharted to more than $106M+ during its first global opening weekend ($139M including its early offshore debut). The Playstation IP source feature easily became a new franchise for the Culver City lot.
Zendaya's social media is responsible for Dune? Tom Holland for No Way Home and Uncharted? Seriously?
Space Jam: A New Legacy box office: $162.9 million (what happened to LeBron's social media power?)
Chaos Walking box office: $26.5 million (Damn! Daisy Ridley isn't on social media!)
Again, as I have been stating all along, it's not about all the above excuses why a movie fails or succeeds, it's if it is any good. Spider-Man: No Way Home is a great movie. Hollywood, start making good movies.