Good news for Sony and Marvel as Spider-Man: Far From Home will beat the estimates of a 6-day $125 million opening, which it already brought in its first four days of release.
Update: It is reported the movie will bring in $185 million for its 6-day release.
Original article continues:
Sony actually dropped its initial forecast of a $154 million 6-day opener a month ago down to $125 million following a batch of films released this Spring not doing as well as hoped, including Toy Story 4, Men In Black International, Child's Play, X-Men: Dark Phoenix, Shaft, Godzilla: King of the Monsters and The Secret Life of Pets 2.
But we see Sony's worries were for nothing as now estimates are pegging Spider-Man: Far From Home to have a $180-190 million 6-day opening, which is even higher than their first estimate. The number is also better than the first six days of release for Spider-Man: Homecoming ($154.1M) and will give Far From Home the best 6-day July 4 holiday launch topping Despicable Me 2 ($153.5M).
I'm guessing that word-of-mouth is a big factor for the success of Spider-Man: Far From Home as it was a decent flick and didn't push too many buttons (the "classic MJ" line was nauseating as was referring to Zendaya as MJ throughout the entire movie). I know I've told everyone that it's a good enough movie to see in theaters and that Jake Gyllenhaal made an excellent MCU villain playing Mysterio. The flick actually started out at the low end of estimates, which is probably because of the July 4th holiday in the middle of the week, as Friday saw a big 30% jump at the box office (see numbers below) compared to Thursday the 4th.
Internationally sees the film over $200 million.
Also boosting Spider-Man: Far From Home is that it has an "A" CinemaScore as well as a 92% Rotten Tomatoes score, with an Audience Score of 97%.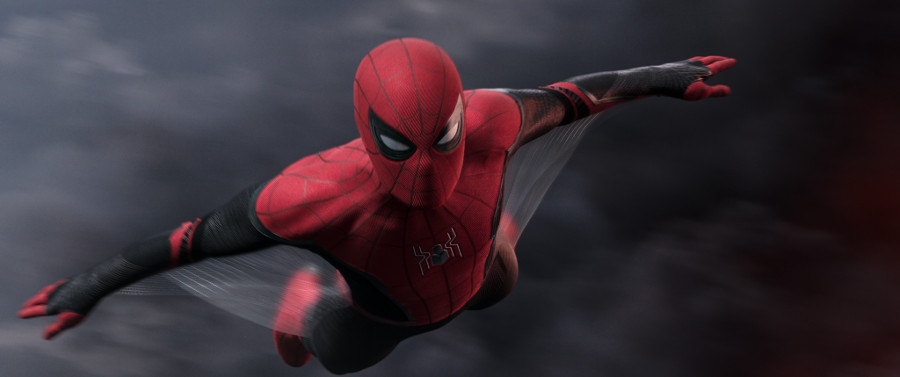 Spider-Man: Far From Home box office numbers:
Tuesday: $39,255,628
Wednesday: $27,000,000 (estimate)
Thursday (July 4 holiday): $25,200,000 (estimate)
Friday: $32,500,000 (estimate)
Domestic: $123,955,628
Foreign: $218,500,000
Worldwide: $342,455,628
(numbers via Deadline, Box Office Mojo)