Reactions and reviews are starting to trickle in which includes a Spider-Man: Far From Home post-credit scene spoiler.
Update: I go over the post-credit scenes here (spoilers).
A reviewer for Buzz Feed tweeted a rather interesting post mentioning: "Still thinking about Spider-Man: Far From Home (which might be my fave Spidey film now). Jake Gyllenhaal is incredible. A force!"
The reviewer continued with mention of the Spider-Man: Far From Home post-credit scene which sounds like it somehow connects to the Sam Raimi and Toby Maguire 1990s Spider-Man films: "And the post-credit scene will make fans of the original Tobey Maguire movies nostalgic. Can't wait to see it again!"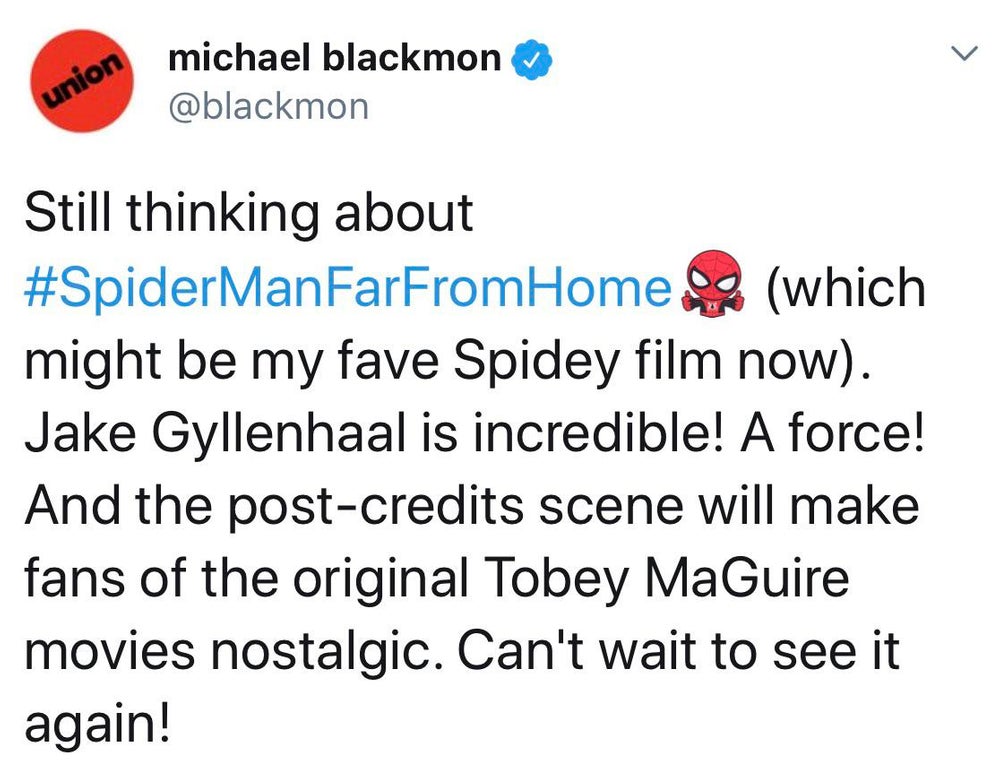 Spider-Man: Far From Home post-credit scene features… SPOILERS?
While the reviewer didn't exactly spoil the Spider-Man: Far From Home post-credit scene, it might not be too hard to connect the dots, as apparently, the flick involves alternate Earths and universes. Not only did The Avengers: Endgame confirm alternate realities caused by changing the different timelines, but Jake Gyllenhaal's Mysterio has claimed to be from an alternate earth with mention of the Multiverse, which may mean the movie could feature different versions of Spider-Man from alternate universes.
The footage in the movie and trailers sees Mysterio tell Peter, "We could use someone like you on my world."
Samuel L. Jackson's Nick Fury then says, "Beck is from Earth. Just not ours. The Snap tore a hole in our dimension."
Peter replies to Mysterio, "You're saying there is a multiverse?"
A recent clip released by Jake Gyllenhaal also features Mysterio joking, "You guys do have sarcasm on this earth, right?"
Not only could the Spider-Man: Far From Home post-credit scene reference the Tobey Maguire universe, but it is also thought the movie may feature another alternate Spider-Man.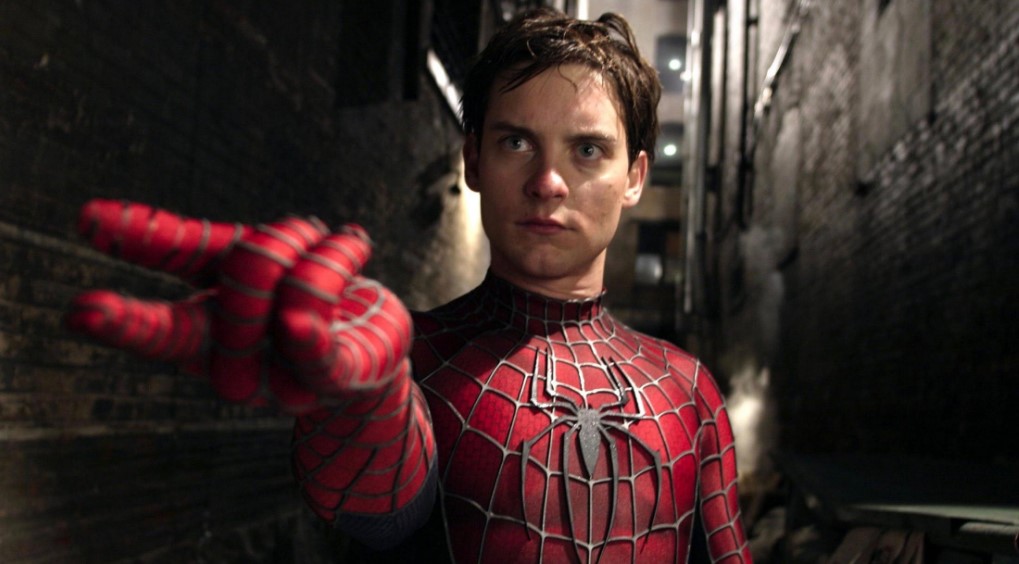 Spider-Man: Far From Home opens July 2, 2019 directed by Jon Watts and also stars Samuel L. Jackson, Zendaya, Cobie Smulders, Jon Favreau, JB Smoove, Jacob Batalon, Martin Starr, with Marisa Tomei, and Jake Gyllenhaal.
Synopsis: Following the events of Avengers: Endgame, Spider-Man must step up to take on new threats in a world that has changed forever.