We get a first look at Tom Holland in the Spidey suit for Spider-Man 3, albeit looking pretty ridiculous wearing a mask.
"Wear a mask, I'm wearing two…" the actor posted on Instagram.
Spider-Man 3 recently started filming in Atlanta, Georgia where it is also confirmed Benedict Cumberbatch has arrived for production.
"He landed a day after Tom Holland," tweeted a photographer local to the area about Doctor Strange.
Spider-Man 3: Tom Holland in Spider-Man suit: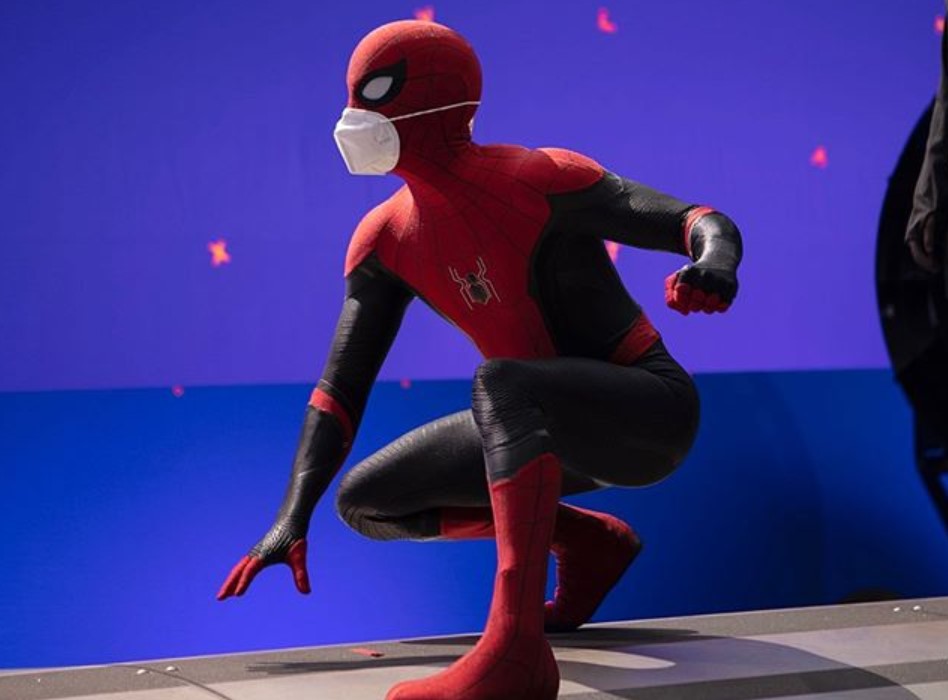 Spider-Man 3 rumored a Multiverse Spider-Verse movie
Following the casting of Jamie Foxx, thought to be back as Electro from the Andrew Garfield The Amazing Spider-Man movies, it's rumored that Spider-Man 3 will be a Multiverse Spider-Verse flick.
Rumors offer both Garfield and Tobey Maguire will be back as their versions of Spider-Man teaming up with the Tom Holland Spidey to take on a Sinister Six made up of Multiverse villains, some of whom are after the Holland Spider-Man.
Speculation from the end of Far From Home offers that Peter Parker and Spider-Man are on the run, as Peter was set up as a criminal and the murderer of Mysterio, with Peter's identity revealed to the public. So it's thought that Electro, maybe Kraven The Hunter, and others, are trying to hunt down Spider-Man.
A recent production sheet associated with the flick also featured the title "Spider-Man: Homesick," which would fit with the two previous titles of the MCU Spidey movies.
The untitled Spider-Man 3 has a Dec. 17, 2021 release, directed by Jon Watts, and also stars Zendaya as MJ, Marisa Tomei as May Parker, Jacob Batalon as Ned, and Tony Revolori as Flash.