Sonic The Hedgehog is confirmed to have two post-credit scenes that are said to be "must-see" and possibly set up a sequel.
The flick debuted with Thursday previews where fans are gushing over how much they loved the film, as it currently has a Rotten Tomatoes Audience Score of 94%.
"Also, make sure you stay for two post-credits scenes, one that will make you say 'I wanna see a sequel,' which my theater agreed with when they clapped in applause after it ended," said a user over at Rotten Tomatoes.
Another added: "Please if you are a Sonic fan, STAY FOR THE CREDITS!!!!"
If you can't wait to see the movie, check out the Sonic The Hedgehog post-credit scene spoilers below.
Sonic the Hedgehog is now in theaters directed by Jeff Fowler; written by Fowler and Josh Miller; based on the video game of the same name; produced by Neal H. Moritz, p.g.a, Toby Ascher, Toru Nakahara, Takeshi Ito; executive produced by Hajime Satomi, Haruki Satomi, Masanao Maeda, Nan Morales, and Tim Miller, and stars James Marsden, Ben Schwartz, Tika Sumpter, and Jim Carrey.
Synopsis: Based on the global blockbuster videogame franchise from Sega, Sonic The Hedgehog tells the story of the world's speediest hedgehog as he embraces his new home on Earth. In this live-action adventure comedy, Sonic and his new best friend Tom (James Marsden) team up to defend the planet from the evil genius Dr. Robotnik (Jim Carrey) and his plans for world domination. The family-friendly film also stars Tika Sumpter and Ben Schwartz as the voice of Sonic.
The flick is rated PG for action, some violence, rude humor and brief mild language.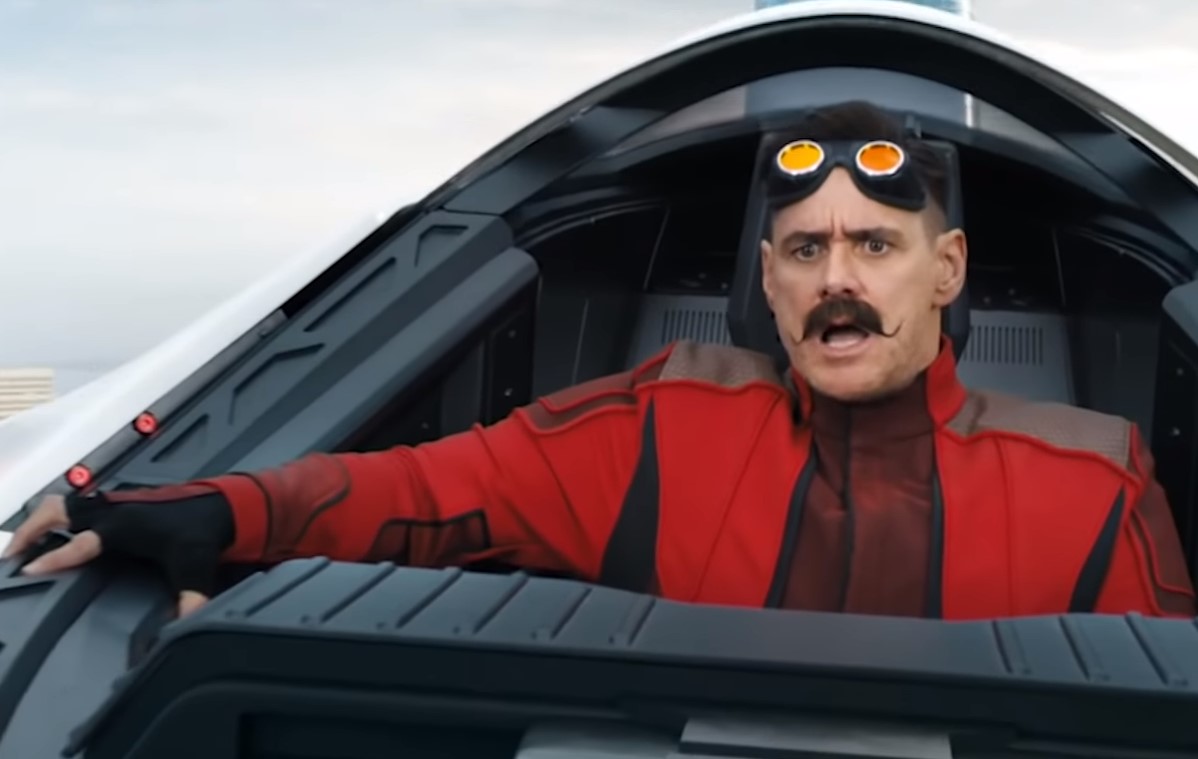 Sonic The Hedgehog post-credit scene spoilers:
Sonic the Hedgehog mid-credit scene
The Sonic the Hedgehog mid-credit scene features Jim Carrey as Dr. Robotnik stranded on a planet where he is shaving his head with a razor and looking at his reflection in a pool of water on top of a giant mushroom.
"My grasp on sanity remains absolute. Isn't that right Agent Stone? Boy, don't you get a head start," Robotnik says as he picks up a rock with a stone face and throws it. "Do some rock-connaissance [Robotnik laughter]. Rock-connaissance! Come on! That's hilarious. What's a matter with you?! "
Robotnik's Doctor's Log then goes off showing "Day 87."
"Here's the stitch. Uninhibited planet. No resources. No supplies. No apparent way home. A lesser man would die here. I'll be home by Christmas," Robotnik says as the camera pans away revealing the planet he is stuck on is filled with giant-sized mushrooms (revealing Robotnick to look small).
"Rock-connaissance!" Robotnick says again as he throws the rock face on to another giant mushroom and laughs. "Cheer up!"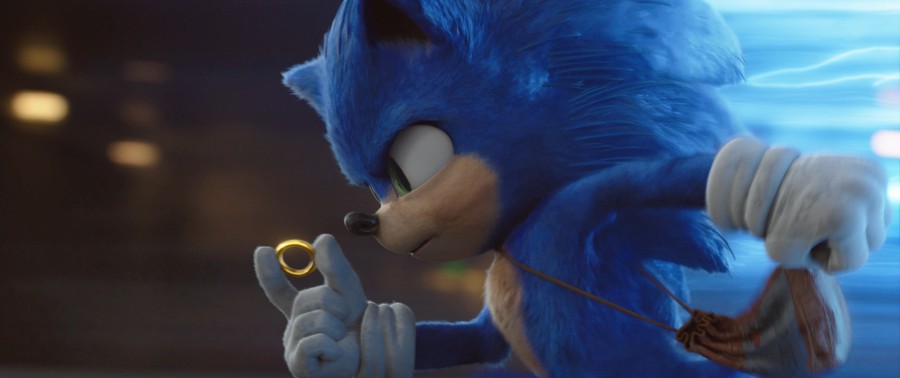 Sonic the Hedgehog post-credit scene
The Sonic the Hedgehog post-credit scene features the appearance of Tails, Sonic's best friend and sidekick.
The footage starts off in the wilderness where leaves start to swirl around on top of a mountain and then a portal ring opens and out jumps Tails.
"If these readings are accurate, he's here. I found him. I just hope I'm not too late," Tails says.
Tails proceeds to jump off a clip and fly away in a familiar fashion where the character's tail splits into two and becomes like a helicopter: Tails flies away searching for Sonic at super speed.