The Sonic The Hedgehog 2 box office rockets to $72 million, which blows away all estimates and expectations.
Estimates had the flick opening around $50 million and then following its stellar Friday opening, the expectations were that Sonic 2 could open to around $67-$69 million, but the movie even beat those numbers.
The Saturday numbers were just as good as there was a slight uptick, which means the movie wasn't front-loaded and probably means it will have great legs.
Sonic The Hedgehog 2 has a current domestic box office of $72,105,176, which is the best domestic opening for Jim Carrey who returns in the sequel as Dr. Robotnik and is back with another great performance.
Similar to Spider-Man: No Way Home, we see if Hollywood puts out a good product, the fans will respond.
Paramount is already developing Sonic 3 which is set up in the Sonic 2 post-credit scene, and an Idris Elba Knuckles series is coming to the Paramount Plus streaming service.
We also see that while the critics at Rotten Tomatoes weren't too keen on the flick, as the film is at 67%, the Audience again loved it and liked it more than the first movie as the Audience Score is at 98%, and likewise, fans gave the movie an "A" CinemaScore.
I liked it as well, but I felt it was just a bit too long, but again, it's still a fun movie to see in theaters.
Check out the box office numbers below.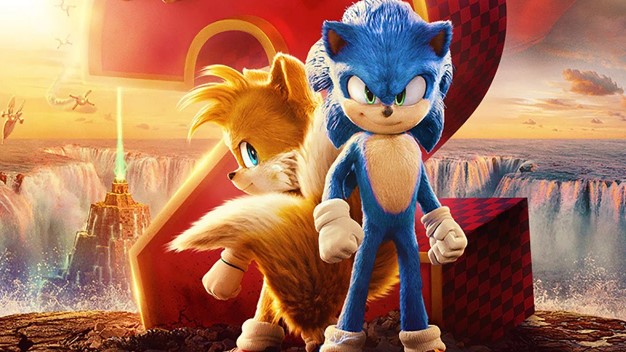 Sonic The Hedgehog 2 box office:
Apr 8 Friday: $26,381,096 (includes Wednesday and Thursday previews)
Apr 9 Saturday: $26,898,385
Apr 10 Sunday: $18,825,695
Weekend: $72,105,176
DOMESTIC: $72,105,176
INTERNATIONAL): $70,000,000
WORLDWIDE: $142,105,176