Ahead of the DC FanDome virtual convention, director Zack Snyder reveals a look at the Snyder Cut version of Steppenwolf from his Justice League movie.
"Just working today pulled this out of the editorial sorry he's Low resolution but I've seen him in all his hi-Rez glory and he's a thing to behold  quick question… how many f@*ks do you think he gives ???" posted Zack Snyder on the Vero.
Snyder Cut Steppenwolf: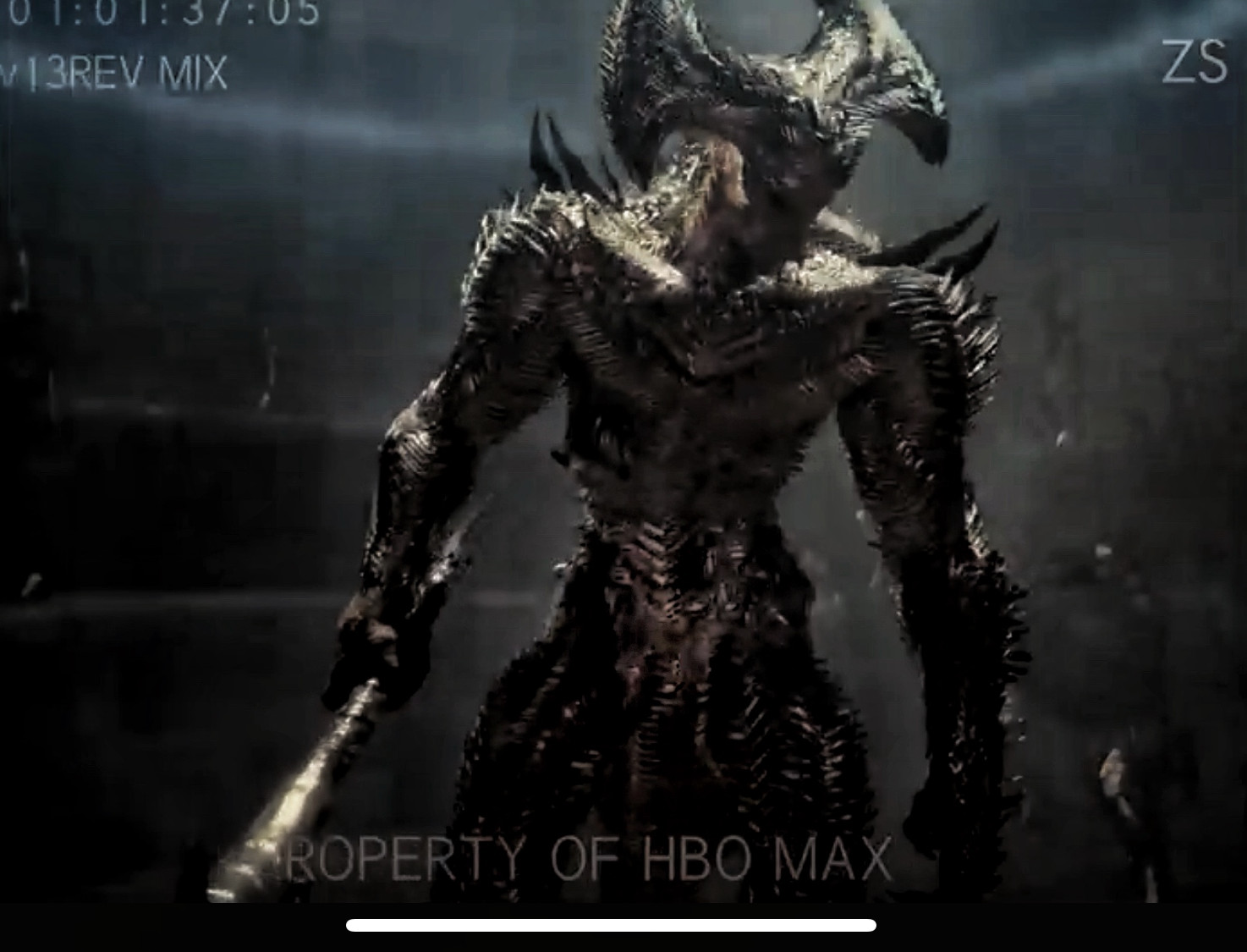 When Joss Whedon came onboard Justice League, the look of Steppenwolf was changed to make the character better resemble a human, but it came off all a bit goofy.
Concept art gives us a further look at what Zack Snyder originally intended as we see the design is a lot more horrifying and intimating than the theatrical release's version:
Snyder Cut coming to DC FanDome
Regarding DC FanDome, the Snyder Cut is confirmed to be a part of the event and Zack previously stated he will be bringing a trailer with him.
DC FanDome takes place online Aug. 22:
Imagine all the Super Heroes and Super-Villains you've ever loved finally coming together in one place to celebrate DC's past, present and future. Accessible for 24 hours at DCFanDome.com, the global event will immerse fans into the DC Multiverse, with new announcements from WB Games, Film and TV, and comics, as well as an unprecedented opportunity to hear from the casts and creators behind your favorite feature films and TV series, including: Aquaman, The Batman, Batwoman, Black Adam, Black Lightning, DC Super Hero Girls, DC's Legends of Tomorrow, DC's Stargirl, Doom Patrol, The Flash, Harley Quinn, the SnyderCut of Justice League, Lucifer, Pennyworth, SHAZAM!, The Suicide Squad, Supergirl, Superman & Lois, Teen Titans GO!, Titans, Watchmen, Young Justice: Outsiders and, coming this fall to theaters worldwide, Wonder Woman 1984.