A Sinister Six movie could be Sony's answers to Marvel's The Avengers, according to a new report in regards to how Sony is focusing on expanding their entertainment business.
The tidbit comes from the NY Times in a report about how Sony plans on using their popular PlayStation Network, which includes 80 million subscribers, to bring Sony movies, shows and music directly to consumers.
Sony is bringing movie studios chief Tom Rothman to this week's CES where the report continues with mention how the studio is "aggressively mining the rights it holds to Marvel characters in the Spider-Man comics family." It's said movies included to be in the works are Morbius, Black Cat, and Silver Sable, with the report offering:
the Sinister Six could be Sony's answer to "The Avengers.
In the comics, the Sinister Six is a team made up of Spider-Man villains, some of which have recently been introduced including Michael Keaton's Vulture and Michael Mando's Scorpion in Spider-Man: Homecoming, and the sequel, Far From Home, features Jake Gyllenhaal as Mysterio. While the films are essentially from Marvel Studios, Sony retains the rights. Sony also has plans for a Kraven the Hunter movie, which has been confirmed by the writer to feature Spider-Man, so Spidey could very well be a part of the Sinister Six movie as well.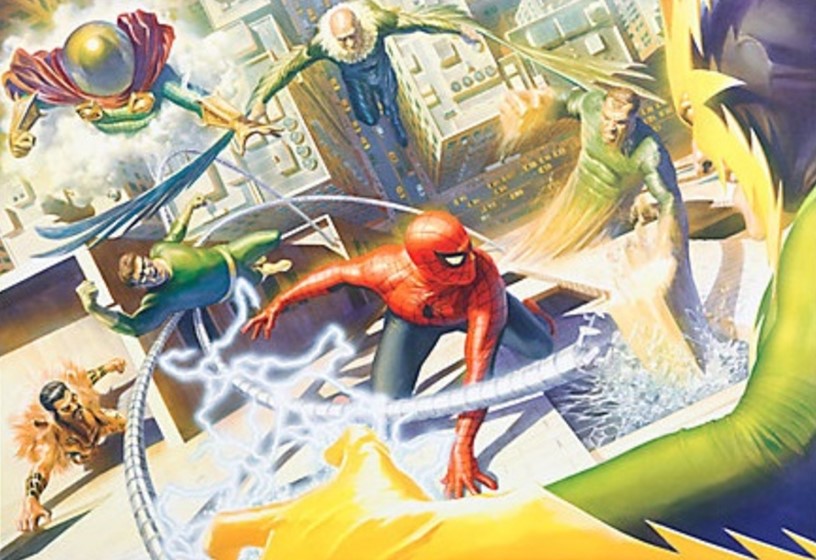 Sony producer Amy Pascal recently said she is only waiting on Drew Goddard.
"I'm just waiting for Drew to be ready to direct it. I would do anything with Drew Goddard. I'm just waiting for him to tell me he wants to," she said.
Back in October also saw Drew Goddard offer the Sinister Six movie could still happen, which was being developed around the time of the Andrew Garfield Amazing Spider-Man movies, but placed on the backburner when Marvel and Sony reached a deal to use Tom Holland as Spider-Man in Captain America: Civil War, Spider-Man: Homecoming, The Avengers: Infinity War, The Avengers: Endgame and Spider-Man: Far From Home.
"It was really fun. I wouldn't have done it had I not thought there was a real opportunity to do something different and exciting and just flat-out bananas," Goddard told THR about his take on the team of Spidey villains. "It was very much me and — a much more commercial version of — the Cabin mentality. The punk rock mentality that led to Cabin is very much at the core of Sinister Six. That's a fun one."
Drew Goddard continued with an optimistic approach Sinister Six could still happen.
"Who knows, it could see the light of day," Goddard said. "It's funny, I've been through a lot of volatility at a lot of different studios. Between MGM and Sony and Fox. At a certain point, you start to realize, 'Oh, this is just a volatile business' and you try to stay afloat as the boat rocks back and forth."
Sony's Venom starring Tom Hard has also been announced to be getting a sequel, which follows its massive near $900 million box office.