The latest episode of She-Hulk happens to tease the new suit of Jennifer Walters as her superhero persona and Daredevil.
Warning: Spoilers follow.
In what is quite a forgettable less than 25-minute episode (also no post-credit scene) with absolutely no action or much of anything comic book-related, Jennifer Walters takes Titania to court over the She-Hulk copyright.
Titania has been using the She-Hulk name to sell merchandise and as we saw in last episode filed a lawsuit against Walters, but Walters and her lawyer filed a counterclaim in this episode.
While all this is enfolding, Josh Segarra's Pug has a conversation with Ginger Gonzaga's Nikki about his guy getting him a pair of Iron Man Three sneakers where Nikki wants Pug to set Walters up with a new She-Hulk suit.
There's all kinds of jokes put in the episode where Marvel is trying to make things go viral on social media like how the last episode features Wongers and Madisynn "spelled with a Y, but not where you thiiiiink" (what y are we thinking?) such as "Avongers" or "Avingers" (is it trending, yet?) or "Nice suit, Shrek" (the Marvel Redditors love that).
Pug and Wiki find a secret lair where a flamboyant fashion designer makes superhero clothing and they joke about how She-Hulk is going to be or is in the Avengers and ask the designer to make She-Hulk a suit that will stretch in her human and She-Hulk form.
She-Hulk goes to trial with Titania and wins by bringing the men she dated from the last episode as witnesses. She proves she owns the She-Hulk copyright as she used the dating app and dated the men as "She-Hulk." Titania storms out of the courtroom stating this isn't over yet, etc.
She-Hulk goes to the fashion designer to pick up her new suits, which are actually professional suits she can wear as a lawyer, where a box is shown sporting the new Daredevil helmet (as already seen in footage), so that explains how Charlie Cox gets a new suit in the MCU.
She-Hulk tries on the suits in the dressing room and the designer has one more suit for her to try on, and while they don't show it, it's assumed to be her new superhero costume (see below).
Last weekend's D23 Expo might actually have revealed the new She-Hulk suit through concept art for Avengers Campus vs the Multiverse King Thanos as it sports She-Hulk in a white and purple suit which is similar to the comics.
Worth a mention is that the concept art also features a look at Werewolf By Night who has the Halloween Special coming out next month, so the Avengers Campus concept art just may have revealed the She-Hulk suit as well.
Again, not much happens in the episode, and it is a funny episode as the writers shine with the comedy stuff, but when it comes to the comic book or superhero side of things, the series is severely lacking (I don't think Feige has anyone involved anymore that reads comics or is a fan).
At the D23, Charlie Cox also revealed he is in one episode, which sounds like it will be next week judging by the helmet teaser, and he said his episode is fun, cheeky, and flirty.
Update: The She-Hulk episode credits also show off the Iron Man Three's sneakers as well as tease Marvel characters including Deadpool, the X-Men (Wolverine previously teased), Cyclops, and more. See below.
New She-Hulk suit and Daredevil teases: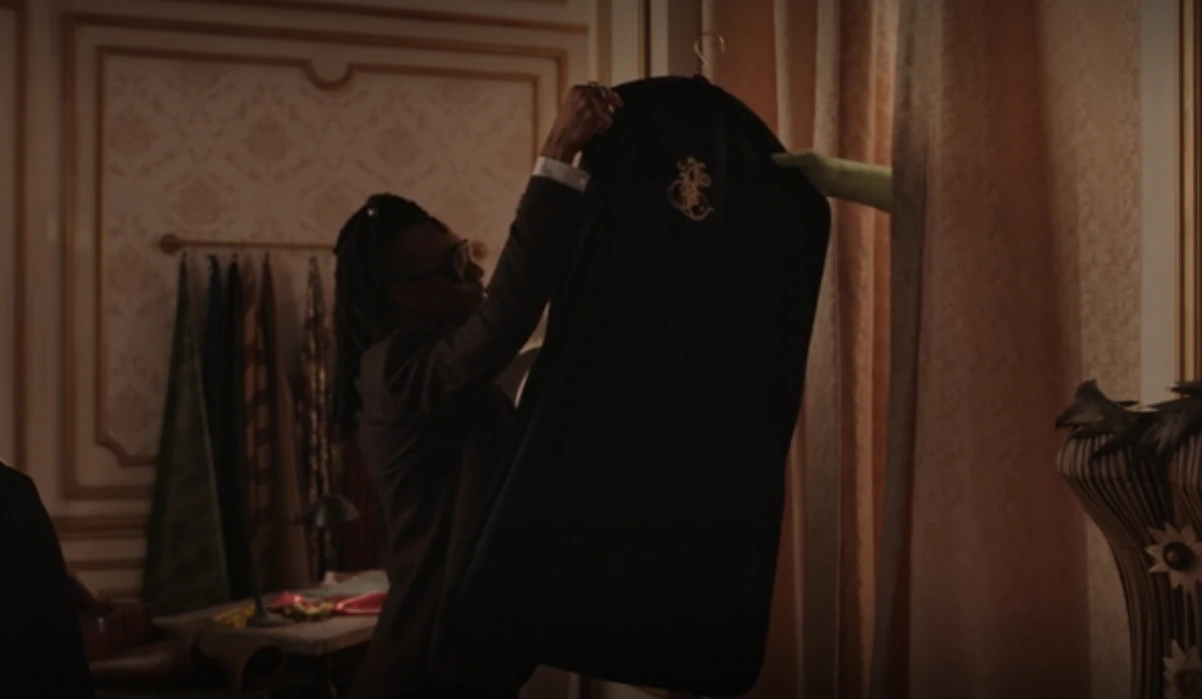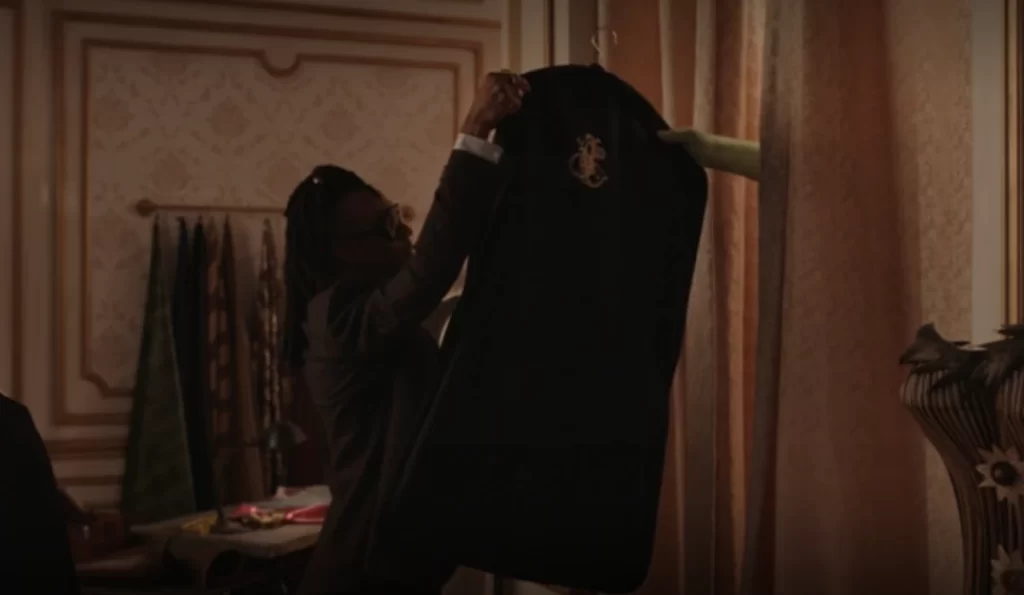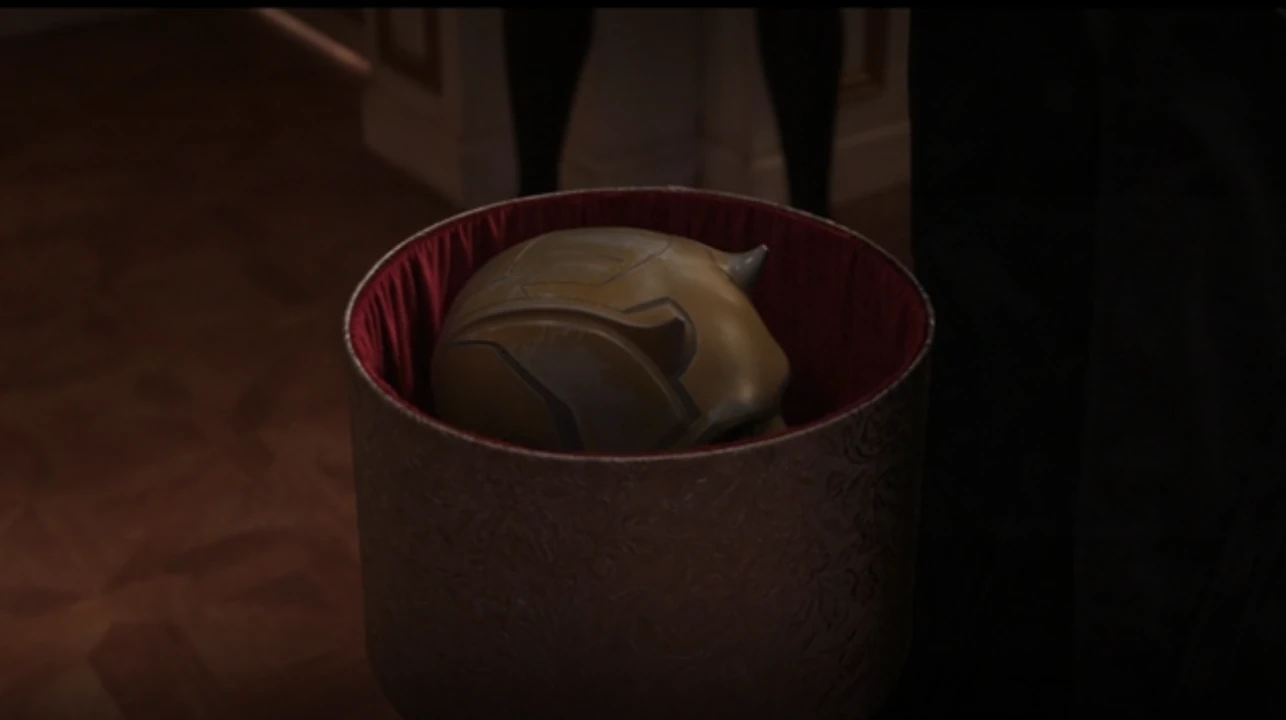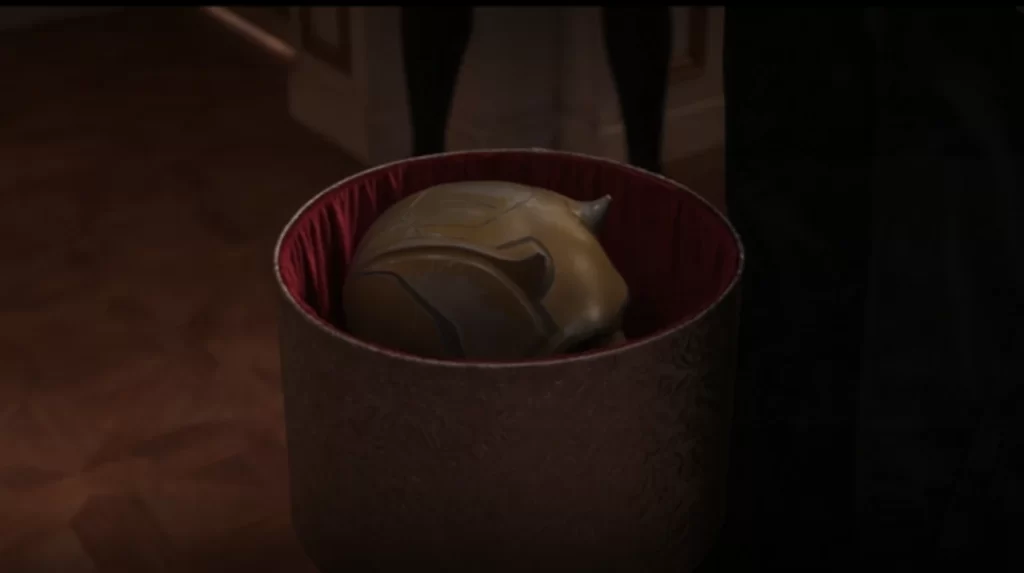 Avengers Campus concept art: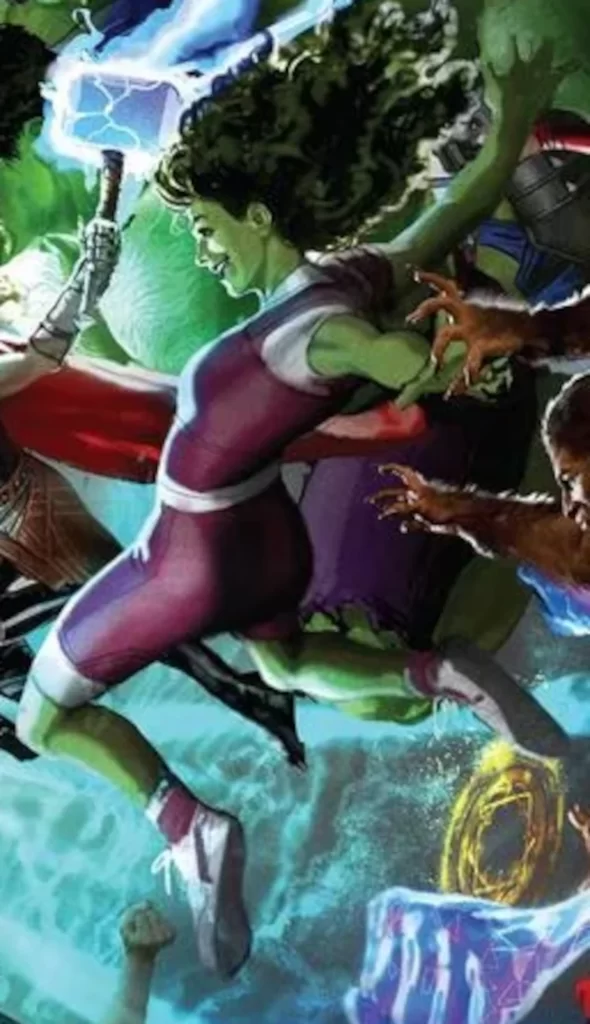 She-Hulk credits scene: