If all goes according to plan, Zachary Levi and Shazam could one day star in a Justice League 2 movie.
Star Zachary Levi filled in EW.com that when the Justice League was being released, he was awestruck with the thought that Shazam could join the Justice League one day.
"I would lose my s— if that happened, I would lose all of the s—s," Levi said. "I remember thinking, 'If I get this and if this movie does well enough and if Justice League does well enough and they make another Justice League … maybe I'll be on that next poster with all those guys."
While a Justice League 2 hasn't been announced as of yet, and the first movie didn't do all that well, it's possible the success of Shazam! could lead to sequels and other appearances in the DCEU down the road.
"I wouldn't be surprised to see Shazam play a role in the DCU," producer Peter Safran replied carefully. "He exists in that world."
This week also saw a batch of promo images released, and the first Shazam! trailer is expected this weekend at the San Diego Comic-Con.
Who know? Maybe WB will announce plans for a Justice League 2 as well; SDCC is also expected to see the Aquaman trailer and a Wonder Woman 1984 trailer.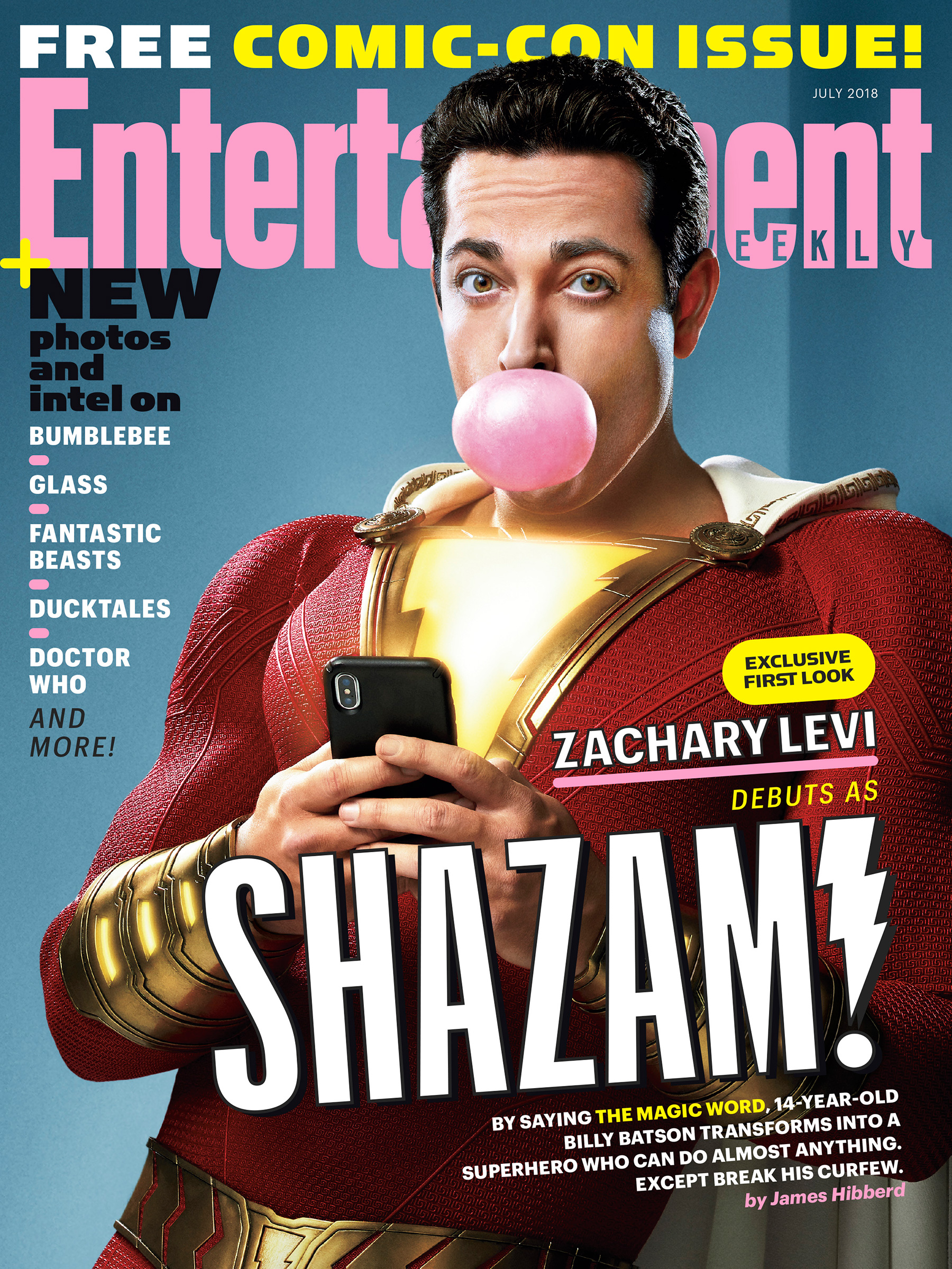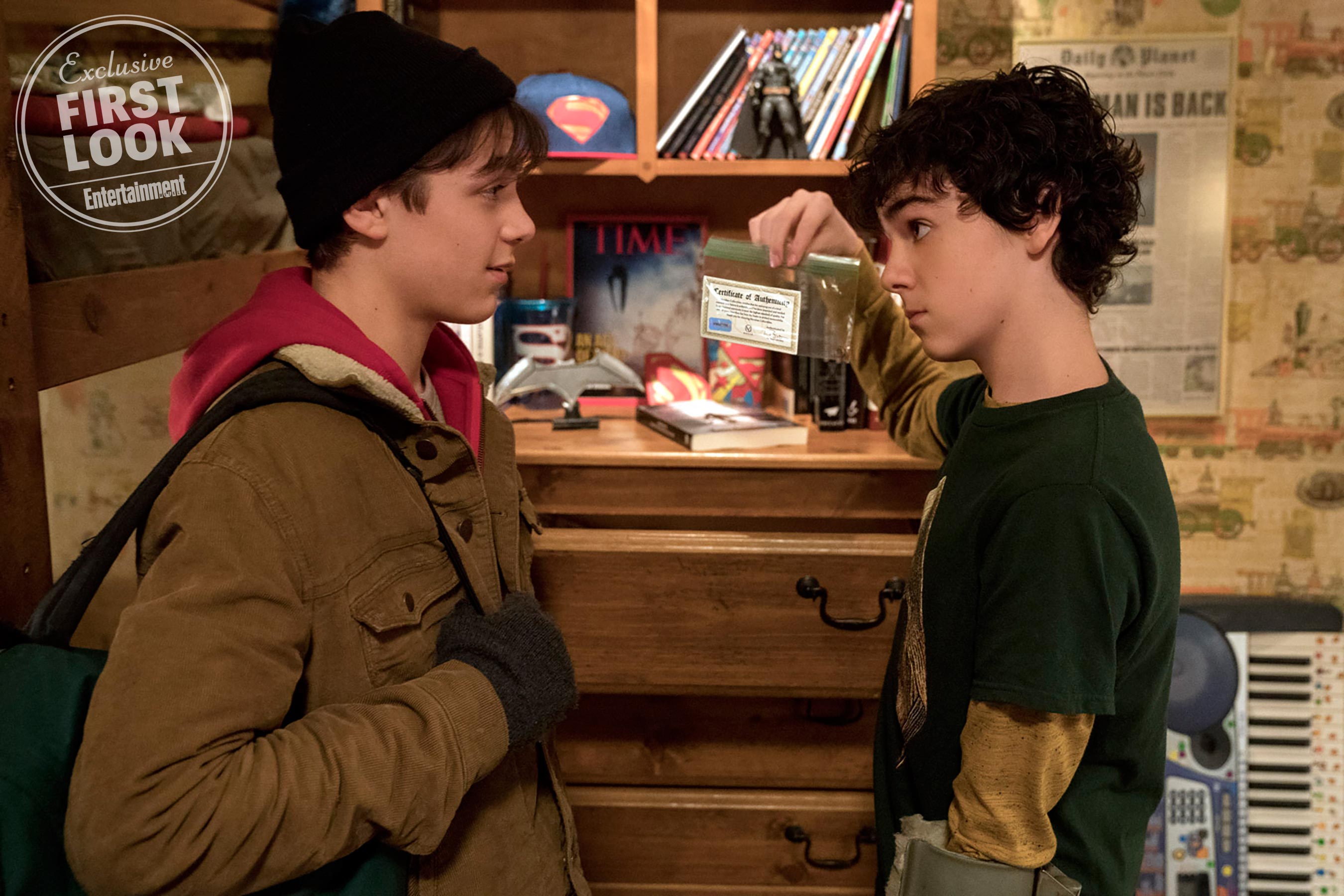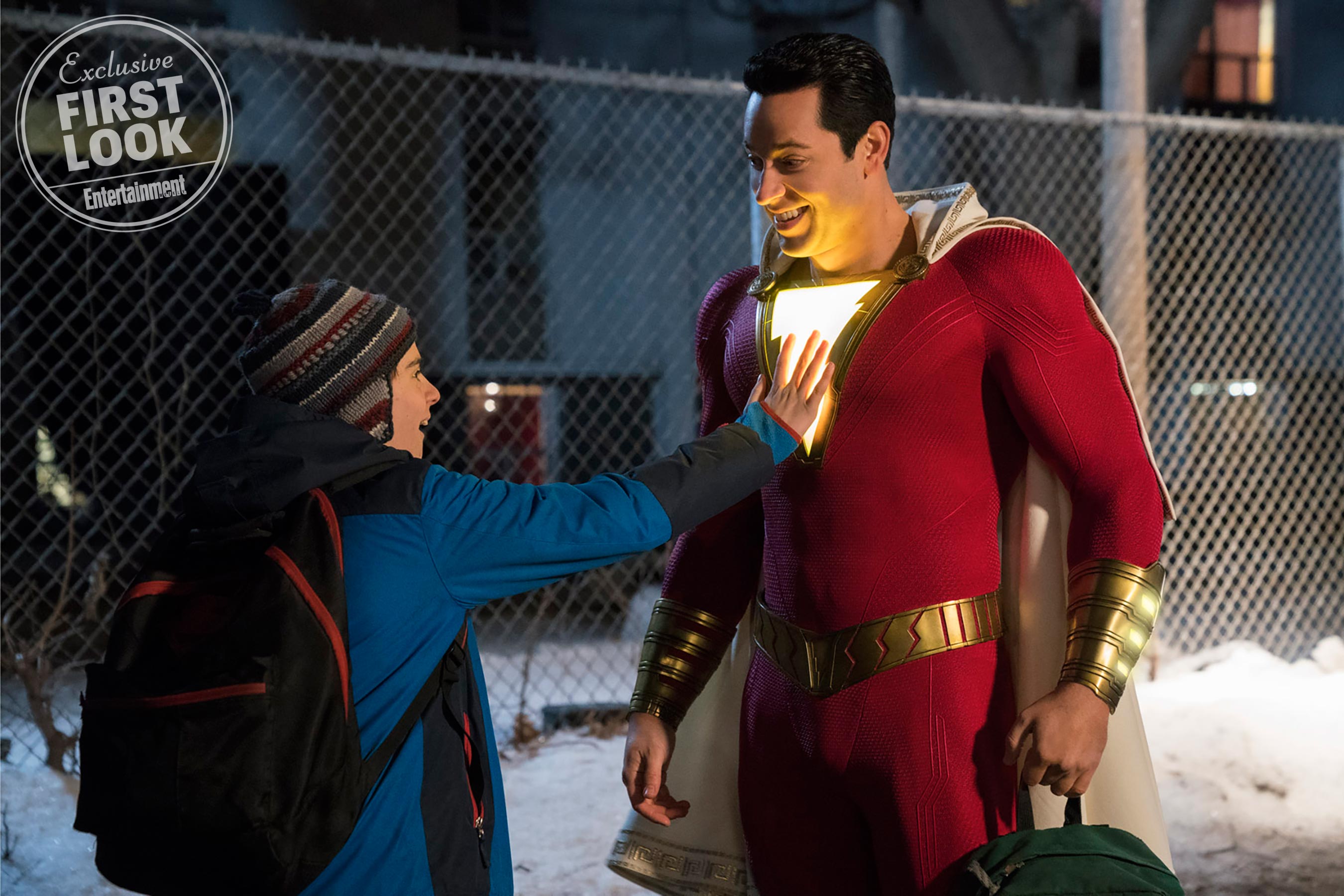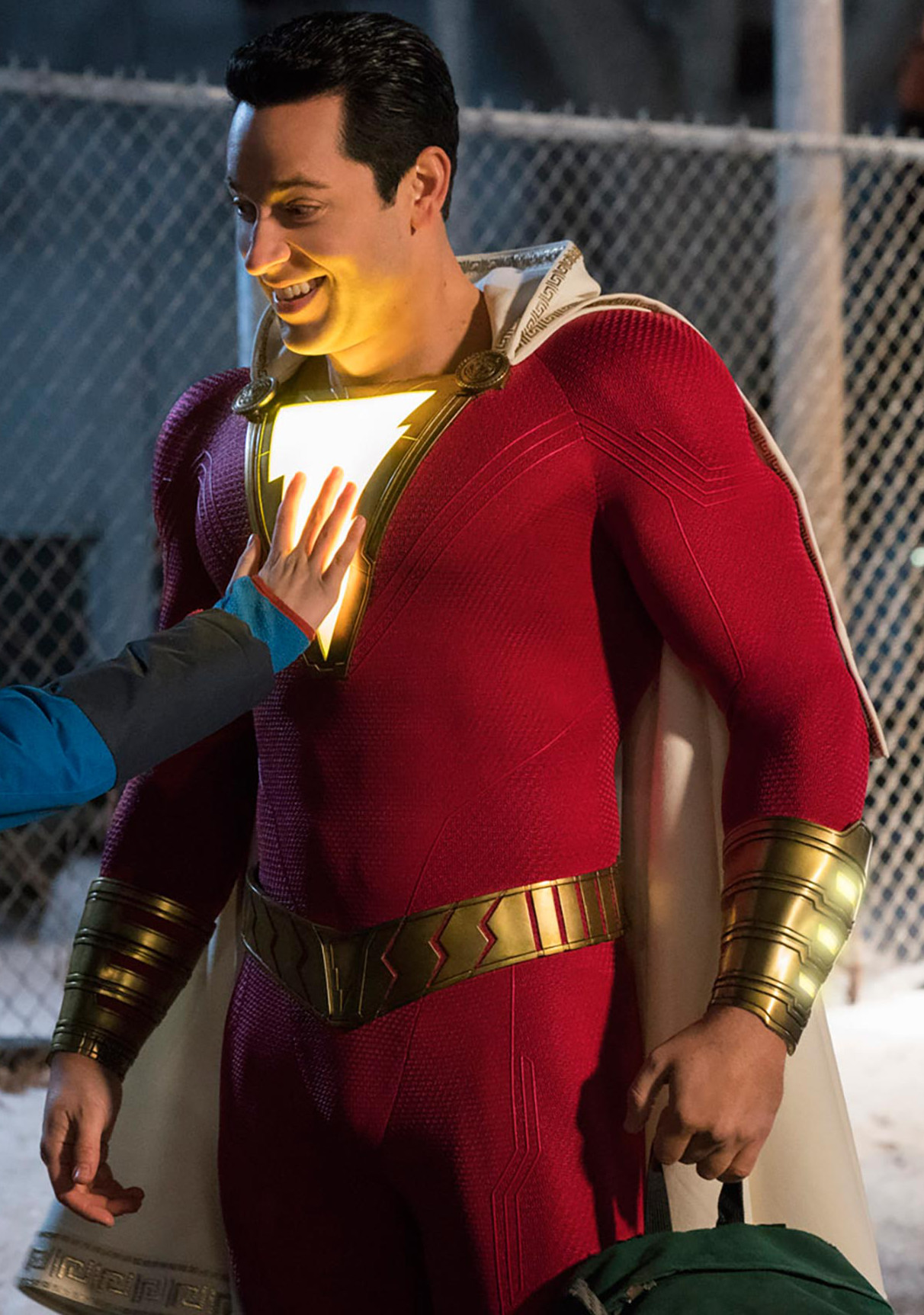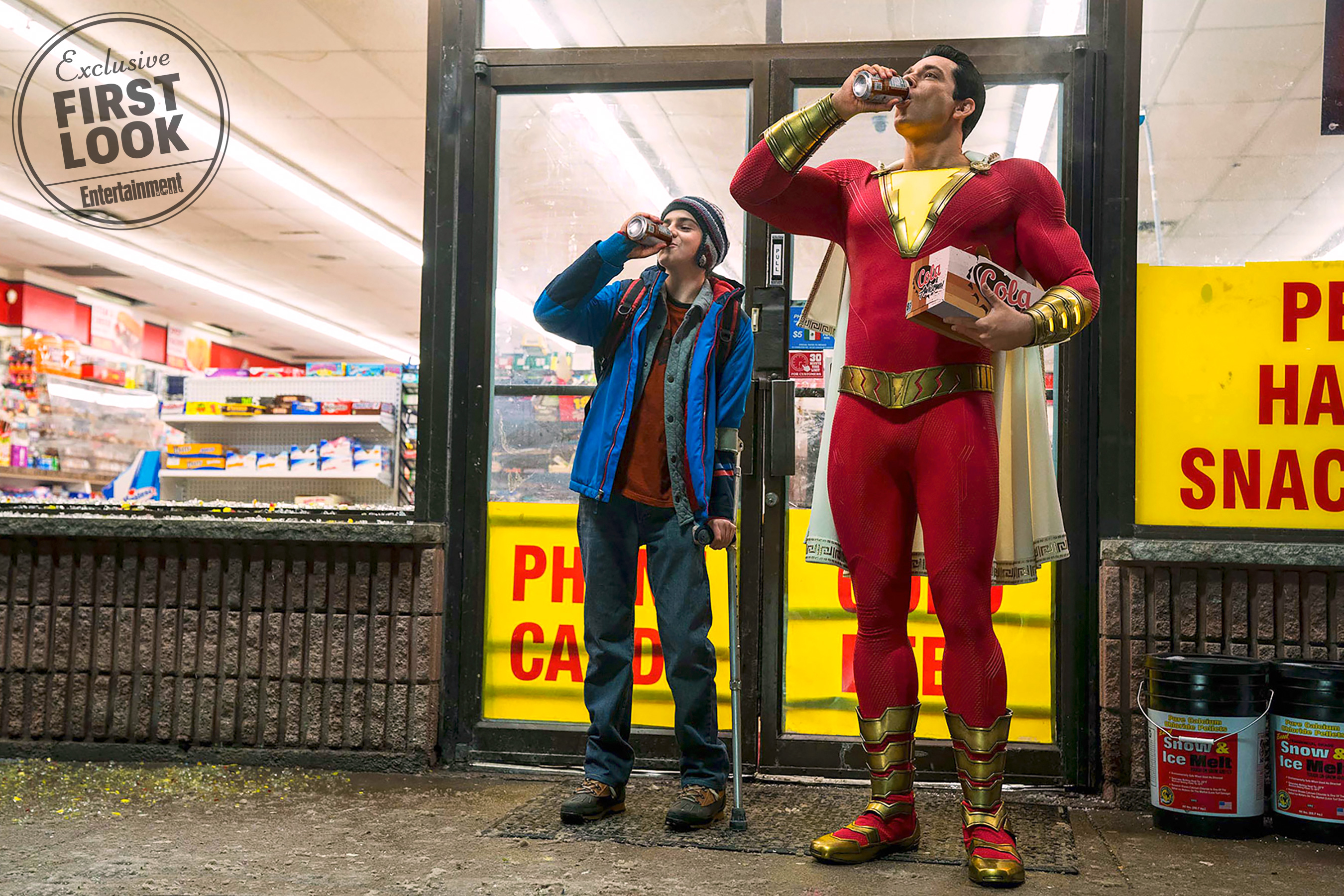 Shazam! has an April 5, 2019 release starring Zachary Levi as the titular DC Super Hero; Asher Angel as Billy Batson; Mark Strong in the role of Super-Villain Dr. Thaddeus Sivana; Jack Dylan Grazer as Billy's best friend and ultimate superhero enthusiast, Freddy, part of the foster family that includes Mary, played by Grace Fulton; Darla, played by Faithe Herman; Eugene, played by Ian Chen, and Pedro, played by Jovan Armand. Cooper Andrews and Marta Milans play foster parents Victor and Rosa Vasquez, with Djimon Hounsou as the Wizard.
We all have a superhero inside us, it just takes a bit of magic to bring it out. In Billy Batson's (Angel) case, by shouting out one word—SHAZAM!—this streetwise 14-year-old foster kid can turn into the adult Super Hero Shazam (Levi), courtesy of an ancient wizard. Still a kid at heart—inside a ripped, godlike body—Shazam revels in this adult version of himself by doing what any teen would do with superpowers: have fun with them! Can he fly? Does he have X-ray vision? Can he shoot lightning out of his hands? Can he skip his social studies test? Shazam sets out to test the limits of his abilities with the joyful recklessness of a child. But he'll need to master these powers quickly in order to fight the deadly forces of evil controlled by Dr. Thaddeus Sivana (Strong).