A Shazam! 2 leak shows off a major spoiler scene as the footage revealed involves star Zachary Levi, Rachel Zegler, and Jack Dylan Grazer.
The set video shows Rachel Zegler in her costume kissing Jack Dylan Grazer's Freddy Freeman as Zachary Levi's Shazam looks on.
Obviously, we don't know the context of the footage, but it has been said Rachel Zegler is playing one of the three Hesperides sisters, the villains of the movie, with Helen Mirren and Lucy Liu playing the other two sisters, Hespera and Kalypso, respectively.
The footage could either reveal that Freddy has come under the spell of  Rachel Zegler's character or maybe that Zegler's character turns on her sisters and becomes a good guy.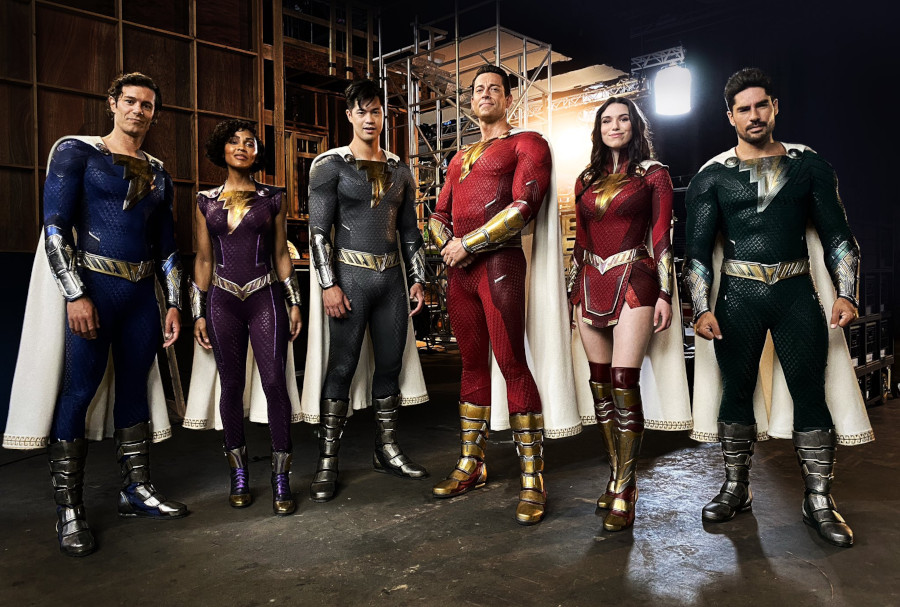 Shazam! 2 could be a take on Greek mythology
In Greek mythology, the Hesperides are the daughters of Atlas who guard the golden apples, and one of the labors of Hercules is to steal the golden apples from the Garden of the Hesperides, so since Shazam has the power of both Atlas (stamina) and Hercules (strength), maybe the golden apples come into play somehow? Or maybe the god Atlas wants his power back?
Not much has been said about the plot of the flick, so it's anybody's guess right now.
I recently rewatched the first Shazam! movie and liked it a lot, and I expect the second movie to be a lot better.
Shazam! Fury of the Gods has a June 2, 2023 release directed by David F. Sandberg and also stars Asher Angel as Billy Batson, Faithe Herman as Darla Dudley, Ian Chen as Eugine Choi, Jovan Armand as Pedro Pena, Adam Brody as Super Hero Freddy, D.J. Cotrona as Super Hero Pedro, Meagan Good as Super Hero Darla, Grace Fulton as both Mary Bromfield and Super Hero Mary, Ross Butler as Super Hero Eugene, and Marta Milans as Rosa Vasquez.