Shazam: Fury of the Gods director David F. Sandberg responds to criticisms surrounding the movie with a particular scene involving Zachary Levi described by a fan as featuring the "worst comic book humor."
A fan took to Twitter to post a clip where Levi is battling a dragon, laughs, and says, "I just threw a truck at a dragon. I love my life."
The fan commented, "Absolutely the worst thing comic book movie humor ever created was this trope."
The comment has gone viral with 87.5k likes, and the video clip has been watched 1.1 million times.
Absolutely the worst thing comic book movie humor ever created was this trope https://t.co/Eoz1IfEARL

— Lebbertoxd (@InsaneLetterbox) November 29, 2022
Another fan also chimed in and didn't like the clip and tagged in Sandberg.
"It's unfortunate because @ponysmasher seems like a great guy and has made some really interesting content on YouTube going over his directing decisions. The first Shazam movie gave me massive 'ehh' vibes and I'm not holding my breath for the second one," says the tweet.
Sandberg replied back that the scene didn't actually make its way into the final cut of the film.
"FYI that line is not in the movie. It's just in the trailer," tweeted Sandberg.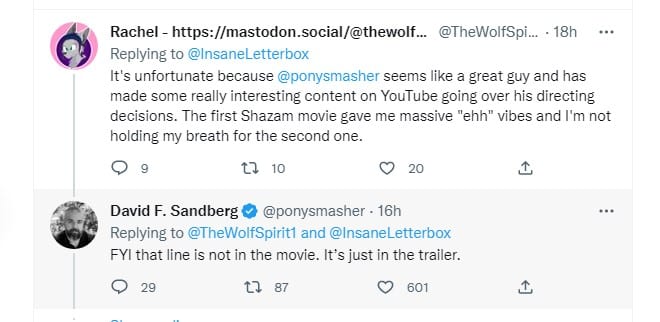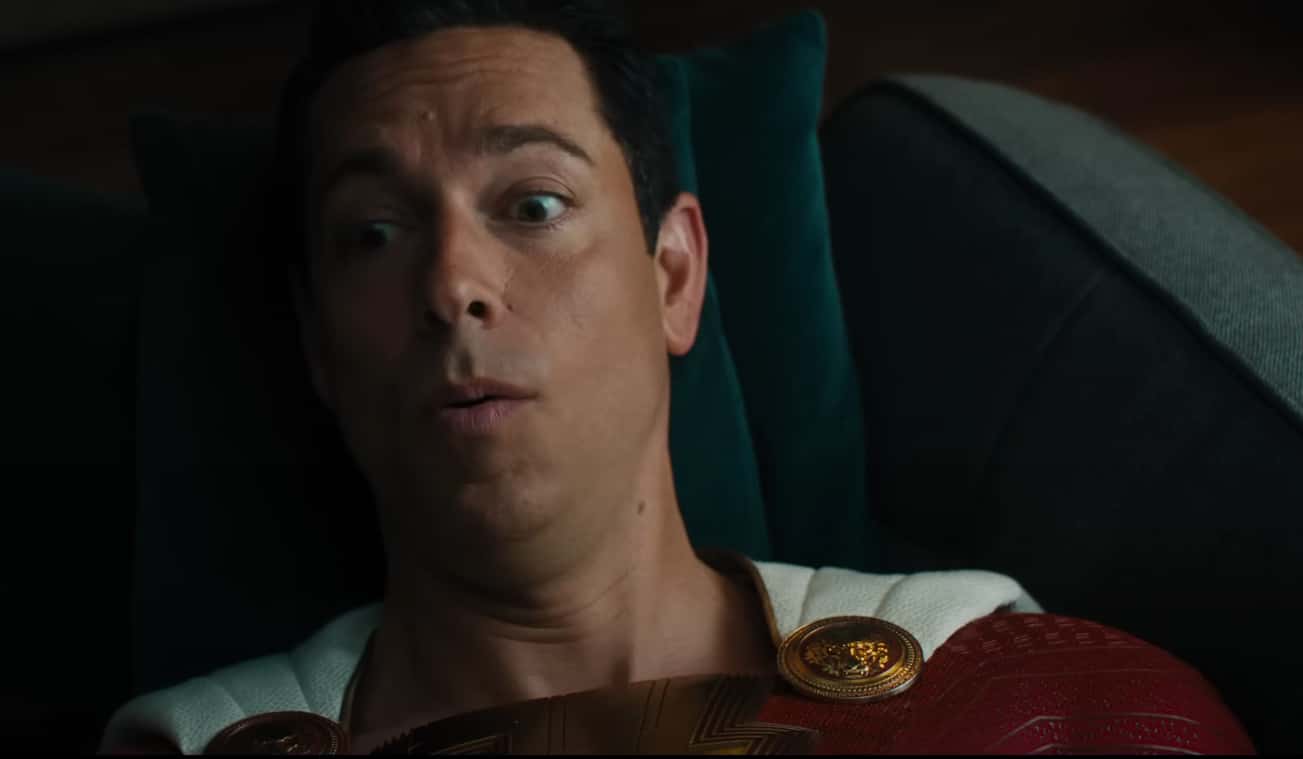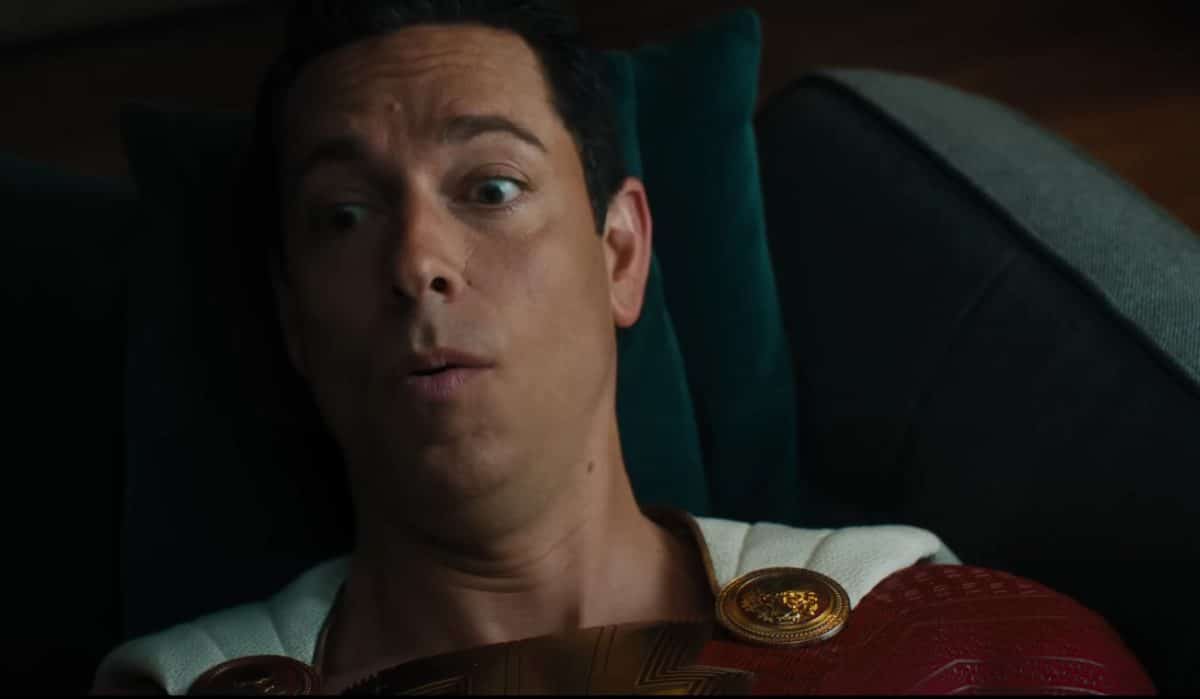 Is Shazam: Fury of the Gods a wannabe goofy Marvel movie?
Shazam: Fury of the Gods is the next DC movie to be released and it's produced by the new co-head of the DCU, Peter Safran, who also produced the first Shazam! movie.
I have to side with the fans on this one as when I went to see Black Adam, they played the Shazam: Fury of the Gods trailer, which I thought was awful, and I like the first movie.
Zachary Levi is again playing the part as if he is a ten-year-old, while Billy Batson is played by Asher Angel who is now 20 years old.
The first movie also saw Levi play the titular role a lot goofier but Angel was younger at the time.
While I haven't seen Shazam: Fury of the Gods yet, this reminds me of what James Gunn did with Marvel and the Guardians of the Galaxy, so don't be surprised if this is another DC attempt at "Marvel."
Worth a mention is that Gunn is the co-head of the DCU with Safran.
Related: James Gunn butting heads with Dwayne Johnson over the direction of the DCU.
Shazam: Fury of the Gods gets released on March 17, 2023, and continues the story of teenage Billy Batson who, upon reciting the magic word "SHAZAM!," is transformed into his adult Super Hero alter ego.