Recent Blue Beetle casting sees it become known that Sharon Stone is in final talks to play the villain of the DC movie, which also sees George Lopez come on board.
It's reported that Sharon Stone will play Victoria Kord who appears to be an original character for the movie, as comic book fans should immediately recognize the last name as Ted Kord is the second Blue Beetle in the comics, where Deadline says Sharon Stone's character is believed to be the wife of Ted Kord.
Regarding George Lopez, he has joined the cast as Uncle Rudy Reyes, the uncle to Cobra Kai actor Xolo Maridueña's Jaimie Reyes, the titular character.
Xolo Maridueña recently spoke with Teen Vogue about the role.
"All I can think about is how exciting it's going to be," he said with it noted the film is still months away from shooting. "It's going to touch on a lot of things that haven't been touched on before in superhero movies…. I haven't had the chance to put on the suit yet or anything like that. Once it happens, it'll feel real."
Maridueña added he is in part inspired by new Batman, Robert Pattinson.
"He's inspiring in terms of coming from Twilight and then doing Good Time, The Lighthouse, this new Batman movie — really killer projects…. My goal is to play an antihero — a dark, greedy person that for some reason is doing bad things, but you're still rooting for him."
Blue Beetle was at first being developed for the HBO Max streaming service but now will get a theatrical release on Aug. 18, 2023 directed by Angel Manuel Soto also starring Harvey Guillén in an unknown role, Elpidia Carrillo as Rocio Reyes, Bruna Marquezine as Penny, Adriana Barraza as Nana, Damián Alcázar as Alberto Reyes, and Belissa Escobedo as Milagro Reyes.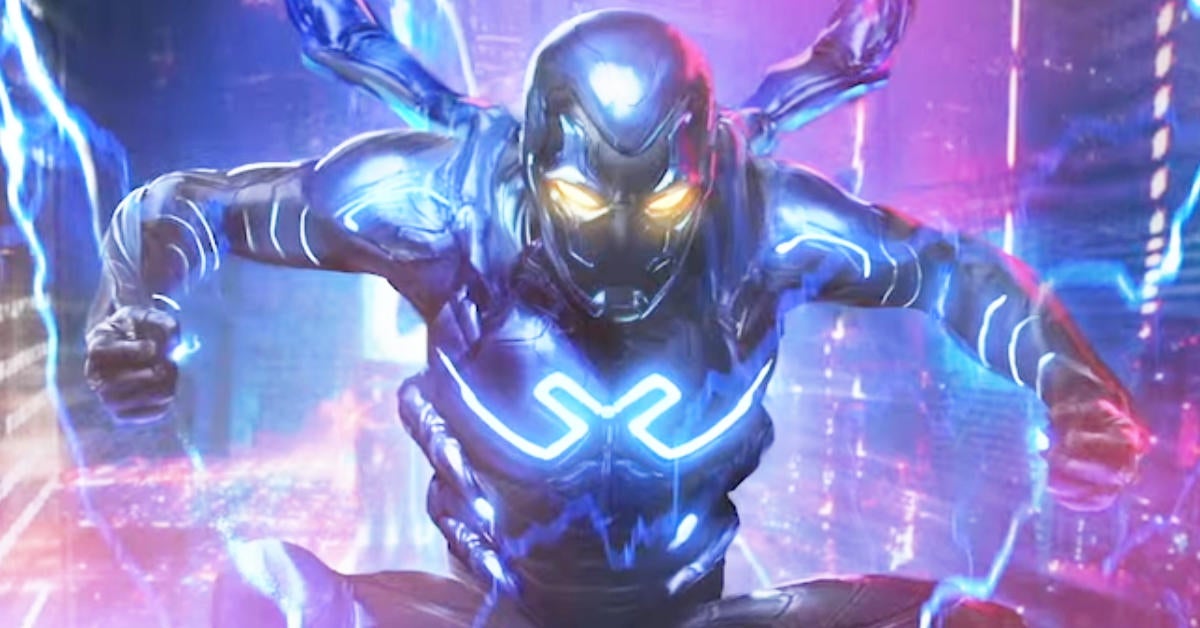 DC Comics describes Blue Beetle as:
The inheritor of a proud legacy of crimefighting, Jaime Reyes is the third individual to bear the name Blue Beetle.

Over the course of a century, three different men from very different backgrounds have taken on the heroic mantle of the Blue Beetle, each making their mark in different ways. The original Beetle was an archaeologist named Dan Garrett, who discovered an ancient Scarab in an old Egyptian tomb that gave him superpowers which he used to fight crime. He was succeeded by the brilliant Ted Kord, who had no powers to speak of, but carried on the Blue Beetle legacy with just his wits and his fists, along with a whole lot of gadgets and a sharp sense of humor.

The most recent Blue Beetle is Jaime Reyes, a teenager from El Paso, Texas who bonded with Dan Garrett's Scarab. The artifact gave him incredible alien armor which he used to defend his hometown from all manner of metahuman criminals. A Blue Beetle has been a part of the superhero community in the DC Universe in some form since 1939, serving both as a solo adventurer and as a part of teams like the Justice League and the Teen Titans, creating one of the greatest heroic legacies in the DCU.