Following up on yesterday's potential release date, the Disney Plus website also lists the Secret Invasion cast and number of episodes.
I'm actually not sure if the release date will hold as Disney Plus seems to have yanked the listing so we'll have to wait for an official announcement from either Disney or Marvel.
The site lists the Secret Invasion release date as June 21, which is the first day of Summer, while it has been said the series is supposed to get released in the Spring.
Disney has said they are slowing things down with Marvel where it has been said both Secret Invasion and Loki Season 2 have been pushed back, so if Secret Invasion does get released on June 21, it really isn't that big of a delay.
However, it could be another story for Loki Season 2 due to all the troubles surrounding Jonathan Majors who is said to again be featured as Kang, so we'll keep an eye on that for more.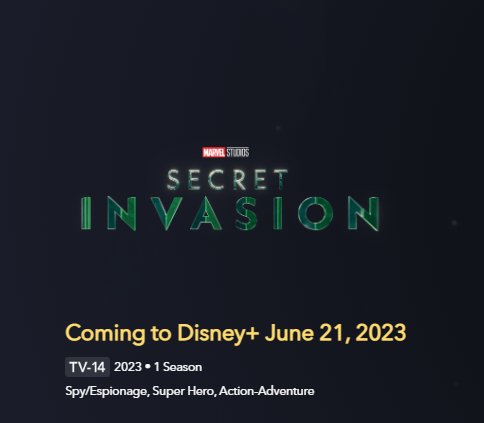 What does Disney Plus say?
According to the Secret Invasion site on Disney Plus, which is no longer working and now sports and error (see below), the show will consist of six episodes and features the following cast:
Samuel L. Jackson as Nick Fury
Ben Mendelsohn as Talos
Cobie Smulders as Maria Hill
Kingsley Ben-Adir as Gravik
Emilia Clarke as Abigail Brand
Olivia Colman as Sonya Falsworth
Martin Freeman as Everett K. Ross
Don Cheadle as James "Rhodey" Rhodes
Dermot Mulroney as United States President Ritson
Undisclosed Roles: Killian Scott, Christopher McDonald, Carmen Ejogo, and Charlayne Woodard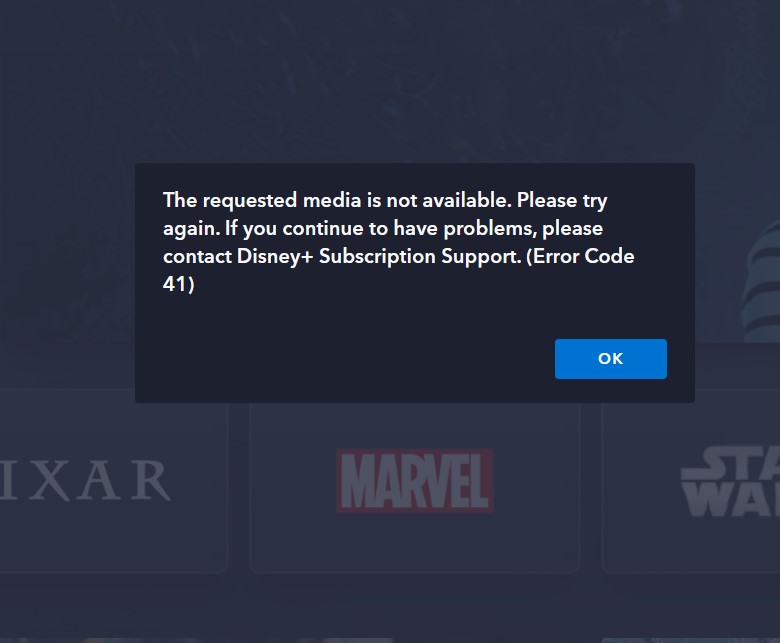 The official description also offers:
Secret Invasion stars Samuel L. Jackson as Nick Fury and Ben Mendelsohn as the Skrull Talos—characters who first met in Captain Marvel. They are joined by Kingsley Ben-Adir, Emilia Clarke, and Olivia Colman. The crossover event series showcases a faction of shapeshifting Skrulls who have been infiltrating Earth for years. Don Cheadle will also be reprising his longtime role as Colonel James "Rhodey" Rhodes.
Watch the trailer: