Zack Snyder's Justice League storyboard artist, Jay Oliva, spills more beans on the Snyder Verse with info about The Flash movie including that Professor Zoom was to be the big bad villain.
Comic-Con insiders also filled me in on both Snyder's version of The Flash movie as well as the real ending to the theatrical version and told me Professor Zoom was supposed to be the villain.
Professor Zoom

— Cosmic Book News – Matt McGloin (@cosmicbooknews) July 22, 2023
Jay Oliva again speaks with Inverse and offers more what-could-have-been from the Snyder Verse including that he believes all the character films would have been trilogies:
"Originally, there was supposed to be just Zack's five films and one side movie, which ended up being Suicide Squad. But after the success of Man of Steel, Warner decided to go all in on its cinematic universe. "Rick's movie was going to be a series of films, just like Aquaman. I think all of those films, they were planning to be trilogies."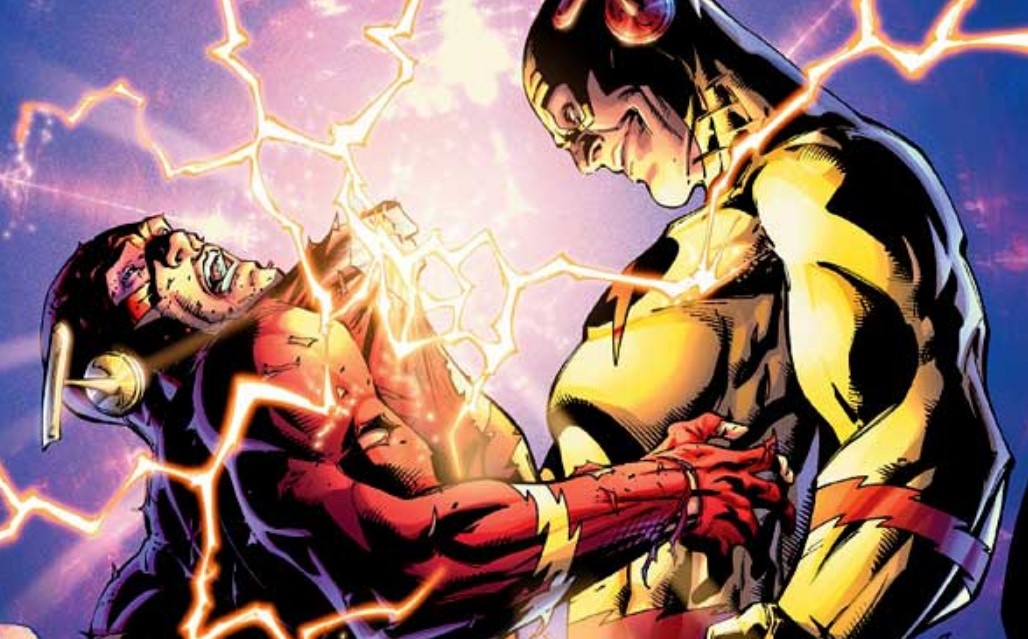 Zoom was going to be "the big baddy of the DC Universe"
Regarding Professor Zoom, the plan was not only to have Zoom be the villain of The Flash films under Rick Famuyiwa, but also have Zoom influence the other DC films:
"Rick's movie was laying the groundwork for Zoom as the big baddy of the DC Universe," Oliva says. "It was Professor Zoom pulling the strings because he had come from the future to basically f*ck with Barry. In the Flash movies, Zoom would be the villain in the background. But also in the ancillary other films, you would see some of the influences of Zoom on the rest of the Justice League."
Oliva says the plan was to have a Justice League Unlimited version of the Snyder-verse, which is a reference to the 2004 animated series from Bruce Timm, Stan Berkowitz, Dwayne McDuffie, and Matt Wayne:
"At the ending of Zack's Darkseid quadrilogy, or whatever, we would end up with a Justice League Unlimited version of the Snyder-verse," Oliva says, referencing the popular 2000s cartoon that featured a sprawling roster of DC superheroes. "And then you flip it. You do Flashpoint Paradox. Everybody who's friends are now enemies, and it's a world that you don't want to live in. You can reboot the universe and introduce a new cast that way. Because after 10 years, the actors need to go onto something else."
Oliva also offers that all of these were "missed opportunities and says "being a part of it was so exciting, and then having to shift gears and pivot. It's kind of sad. I would've loved to have seen it get to this point."
While Oliva doesn't say what happened, my Comic-Con insiders shot me a message pointing out the interview noting, "Jay DIRECTED the original Flashpoint animated movie, which is why he's worked closely with Snyder all these years. Really sad how Warners execs like Walter Hamada and Geoff John' undermined DC Snyder and Nolan."
Jay Oliva also recently spoke about Ben Affleck's plans for The Batman and my insiders filled me in how The Flash would have gone full circle and connected to Man of Steel.