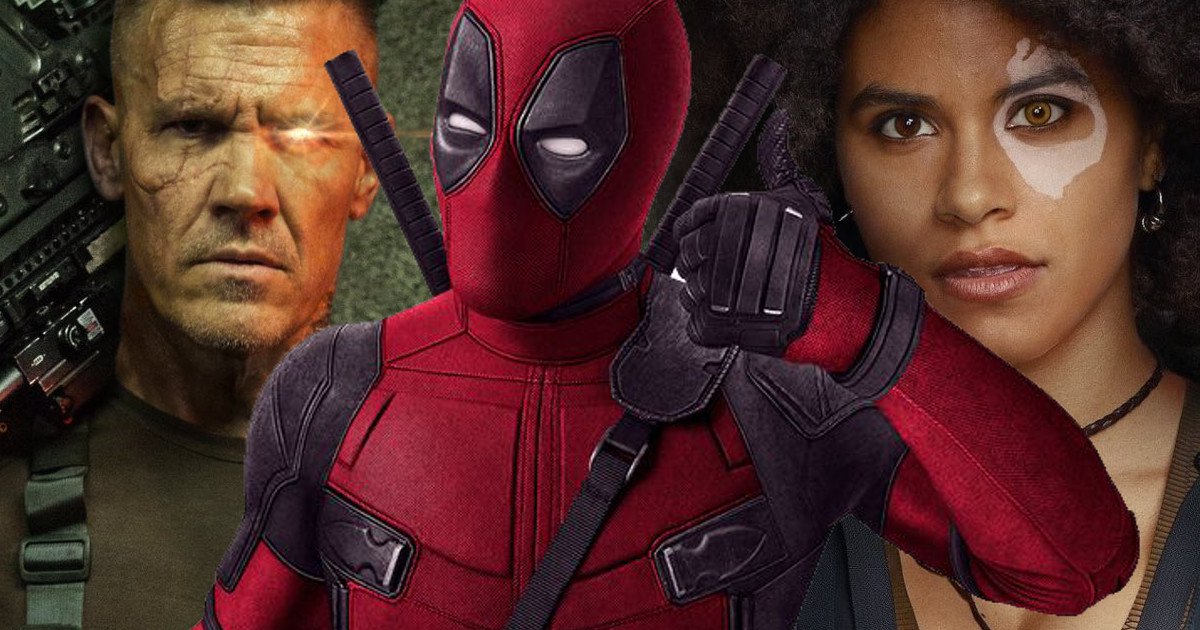 Last year saw the Deadpool movie debut in February which crushed everybody's expectations netting over $783 million at the box office, and it didn't even get a chance to open in China.
Deadpool 2 is now filming, which will introduce both Cable (played by Josh Brolin) and Domino (played by Zazie Beetz). It's been said Fox Studios and Ryan Reynolds are also planning more Deadpool movies including an X-Force movie featuring Cable and a Deadpool 3 movie, which will first introduce X-Force. It's even possible that Josh Brolin could head a franchise of his own with solo Cable films.
In addition to Ryan Reynolds talking how an Avengers Deadpool movie should be R rated, Total Film Magazine points out that Josh Brolin signed a 4-picture deal, which may indicate Cable's involvement in other X-Men movies, and the magazine suggests Deadpool will follow suit, in addition to there being "whispers" of an X-Force film.
"I'd love to see that universe expand, but that's all I can really say about it," Reynolds said, with the article noting he responded with a half-grin, half-grimace before turning the subject back to Deadpool 2. "Now the origin's story done, it's given us this incredible oppurtunity to say, 'Well, what's the story we really want to tell?' We get to continue Deadpool's insane, f— off crazy journey, and we get to introduce Cable, and we get to introduce Domino."
As Reynolds himself notes, Deadpool 2 features three members of X-Force, so it wouldn't be a stretch to have some sort of spinoff featuring Cable and Domino. X-Force actually has a rumored writer and director with Joe Carnahan who is known for directing The Grey.
Deadpool 2 has a June 1, 2018 release directed by John Wick's David Leitch also starring Josh Brolin as the time travelling mutant Cable, Zazie Beetz as Domino, Leslie Uggams as Blind Al, Morena Baccarin as Vanessa, Brianna Hildebrand as Negasonic Teenage Warhead, Stefan Kapicic as the voice of Colossus with Shioli Kutsuna in a mystery role and Jack Kesy rumored as Black Tom Cassidy.
Deadpool 2 is written by Rhett Reese and Paul Wernick with Ryan Reynolds also on board as producer along with Simon Kinberg and Lauren Shuler Donner.