It turns out that the Russo Brothers actually don't want to direct a Batman movie, but they still say they wouldn't mind joining James Gunn and the DCU.
While Joe and Anthony Russo said they wouldn't mind tackling the Dark Knight for James Gunn, that isn't the case.
Fandango caught up with the directors who are known for Marvel's Avengers: Endgame and Infinity War, where they offered no Batman but they love James Gunn.
"The one movie we would never ever do," said Anthony Russo.
Joe Russo continued, "Is another Batman."
"We love James. We adore him," Joe Russo continued. "We support everything he's doing over there. We would be happy to work with him at any point. It wouldn't be in Batman."
Regarding the confusion, an earlier interview saw the pair drop the name of Batman, as they said they would like to direct movies about comic books they collected as a kid, which also includes Spider-Man and X-Men, so since they were asked about DC, they responded Batman.
"We usually try to think of a very offbeat or funny character and we were so tired when they asked us that question. We were like all I can think of is Batman," explained Joe Russo.
NEW: The Russo brothers would love to team w/ James Gunn on a DC project, but that won't be Batman, according to them, via @Fandango pic.twitter.com/ugXloDBFG4

— Erik Davis (@ErikDavis) April 18, 2023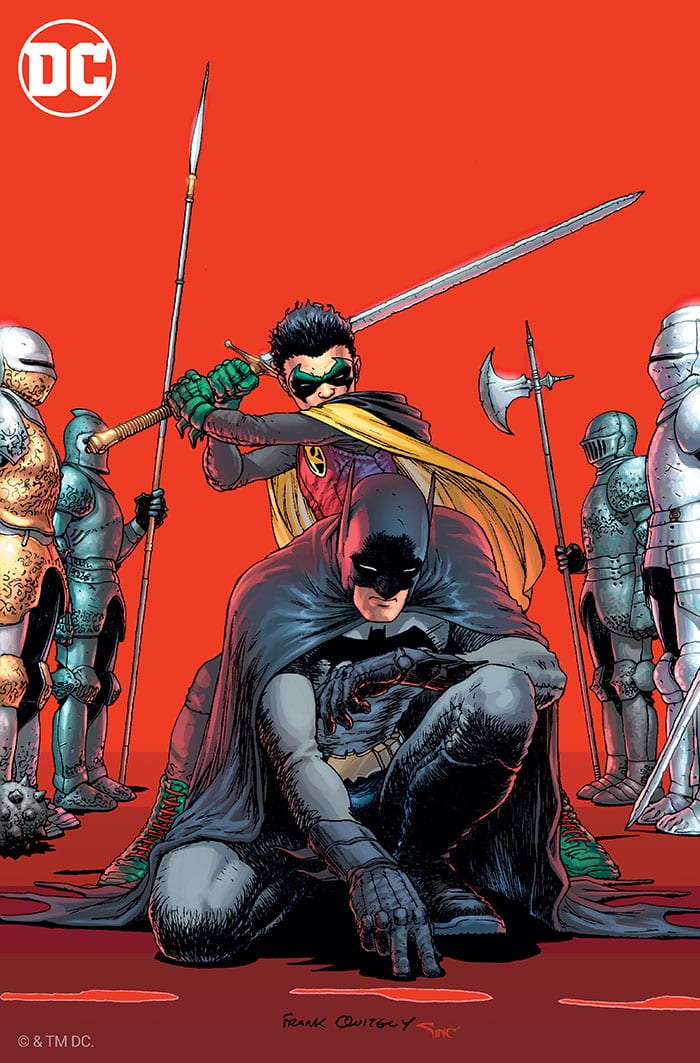 The Brave and the Bold will feature new Batman
Regarding Batman and James Gunn and the DCU, Gunn is overseeing a new The Brave and the Bold movie which will introduce another new version of the Dark Knight.
The Matt Reeves and Robert Pattinson Batman is confirmed to be separate from what Gunn is doing and a part of DC Elseworlds, as Gunn is introducing a new actor and version of the Caped Crusader.
The Brave and the Bold will also feature Batman's son, Damian Wayne, as Robin, whom Gunn described as a "little son of a bitch."
The official description for the flick also offers "The Brave and the Bold – the DCU will introduce its Batman and Robin in this unusual father-son story inspired by Grant Morrison's comic series."
"This is the introduction of the DCU Batman," said Gunn at the big DCU announcement. "Of Bruce Wayne and also introduces our favorite Robin, Damian Wayne, who is a little son of a bitch."
Gunn continued, "Assassin, murderer who Batman takes on, who is Batman's actual son that he doesn't know exists for the first 8-10 years of his life….it's a strange father and son story about the two of them and based on Grant Morrison's run of the Batman."
Gunn also added that once Matt Reeves is done with his own script, "it's something we'll have to balance out with this movie."
Batman: The Brave and the Bold doesn't have a release date as of yet; Gunn recently announced Superman: Legacy has started pre-production.