Happy 85th anniversary to the Man of Steel as James Gunn's Superman: Legacy officially enters pre-production for his new DCU.
Gunn posted a pic of the script.
"I'm honored to be a part of the legacy. And what better day than Superman Anniversary Day to dive fully into early pre-production on Superman: Legacy? Costumes, production design, and more now up and running," tweeted Gunn and also responded "or course" when asked by a fan if Jimmy Olsen will be in the movie.
Gunn also confirmed they are currently auditioning and that no one has been cast.
As Gunn is also promoting the release of Marvel's Guardians of the Galaxy 3 in South Korea, he updated where he left off Superman: Legacy.
"I left Legacy in the capable hands of our production designer, costume designer, casting directors and executive producers to be taken care of while I go on the promotional tour. I'll start to see designs when I come bak and I see auditions online from here," tweeted Gunn.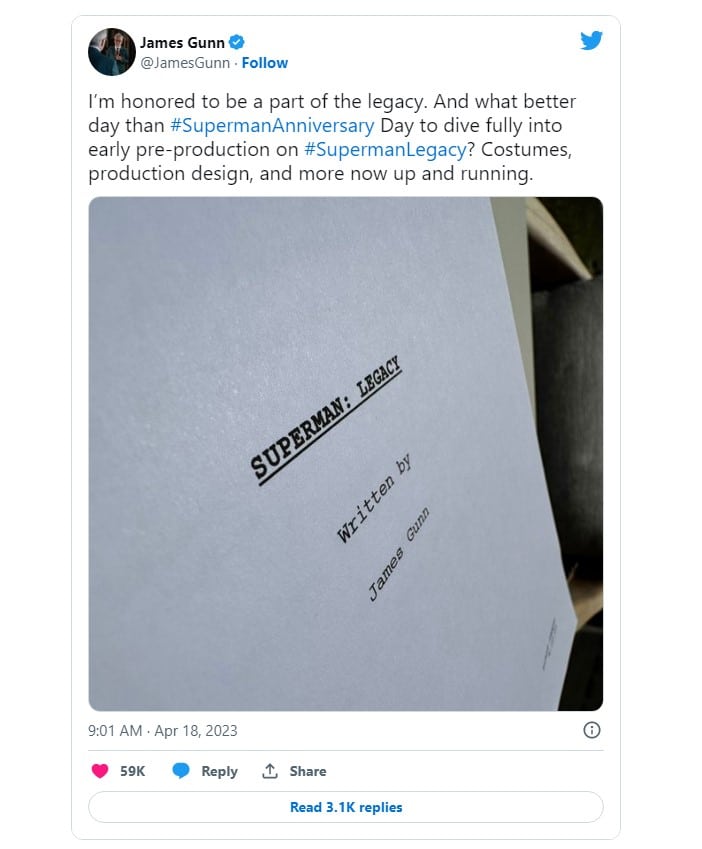 James Gunn replies to questions about notes from DC and WB
Gunn also answered questions from fans as one asked if he has written the entire script.
"The whole script," replied Gunn.
Another fan is curious if WB gave him notes and asked how did you receive them?
"No, WB wouldn't be giving notes on a DC Studios production. Since we came on board, we're two separate entities within WBD," said Gunn.
Gunn also replied to a fan asking about then who at DC gives you notes?
"It's interesting to see the numerous responses to my answer here about how notes work in Hollywood. From when I began writing I have given my scripts and stories to many different trusted parties for 'notes.' Listening to constructive criticism is the lifeblood for any writer," explained Gunn in another tweet.
Gunn continued, "This process has worked for me because I have been blessed in the partners I've chosen to work with – we are all moving towards one thing: making the movie better. And I can put my ego aside and be open when I need to be and convincing when I need to be."
Gunn added, "I KNOW this is not the case for everyone (and it wasn't always the case for me as a writer). Again, I'm blessed in this way. But that's how notes work, and I'm not going to suddenly stop taking them because I'm the head of a studio."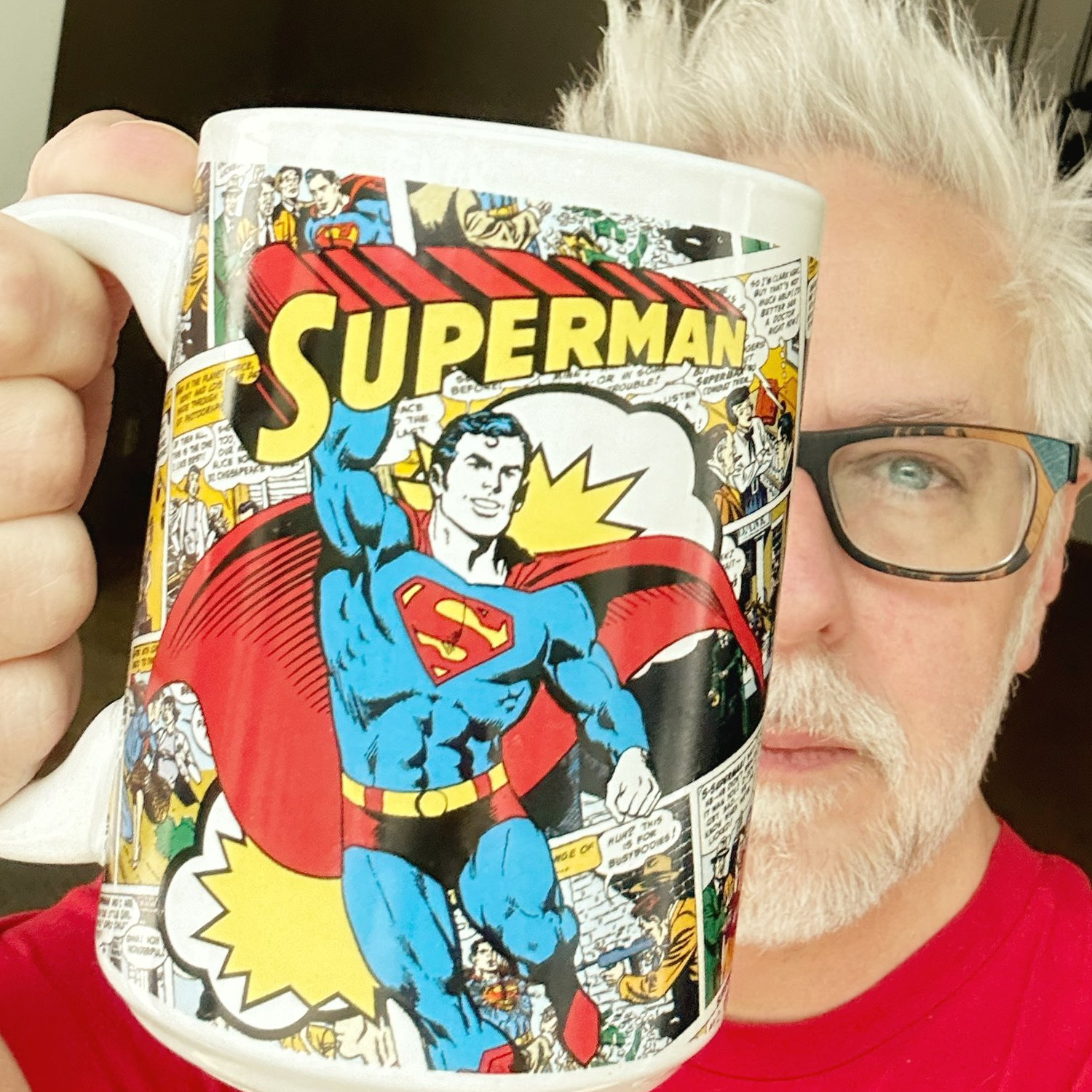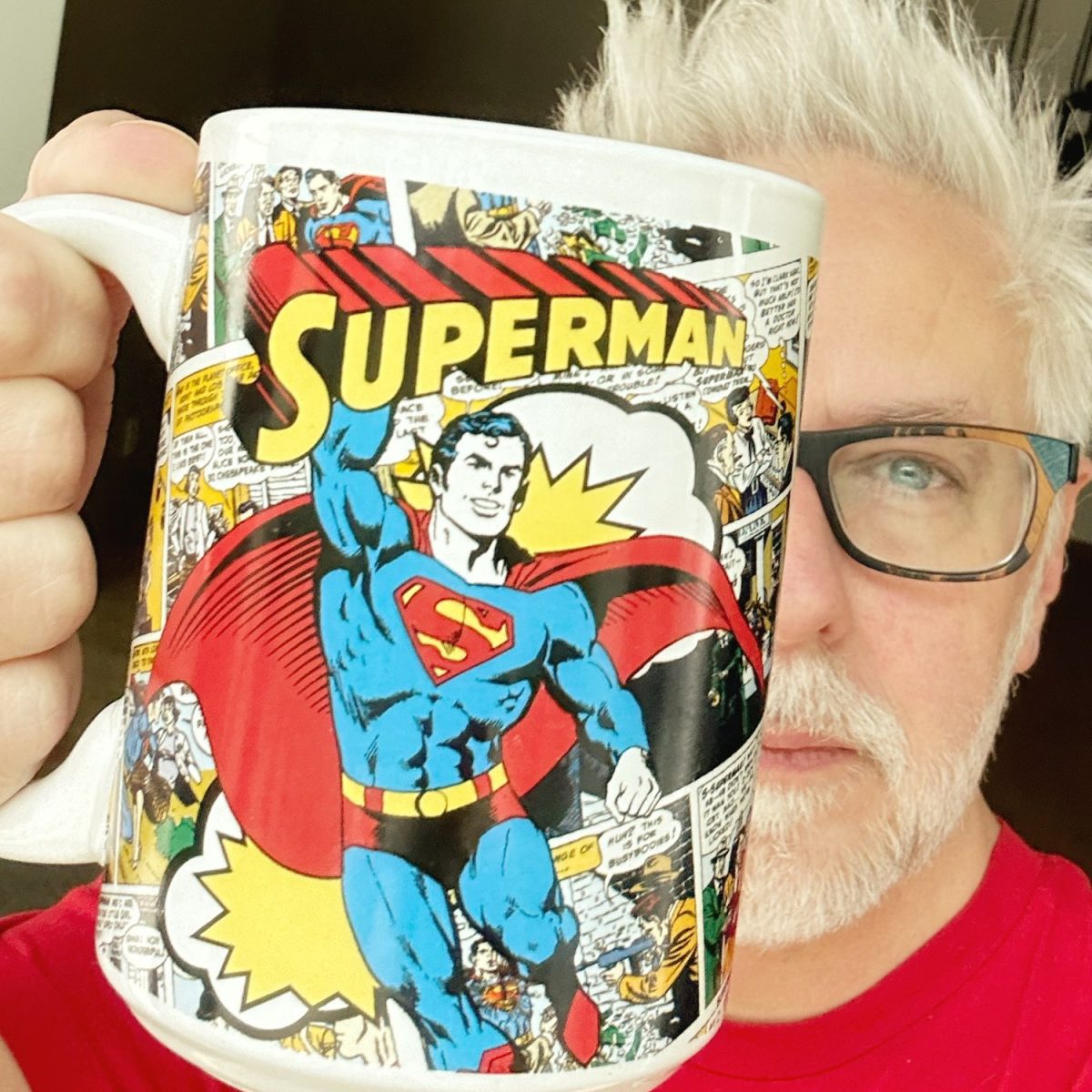 What is Superman: Legacy about?
Superman: Legacy has a July 11, 2025 release with James Gunn writing and directing; no actors have been cast as of yet.
Gunn recently said his Man of Steel movie will be quite different than his Marvel Guardians of the Galaxy movies and has described his Superman as a "big galloot."
The flick is also described as telling the story of Superman's journey to reconcile his Kryptonian heritage with his human upbringing as Clark Kent of Smallville, Kansas. He is the embodiment of truth, justice, and the American way, guided by human kindness in a world that sees kindness as old-fashioned.
DC co-head and producer Peter Safran also previously described Superman: Legacy.
"It's not an origins story, it focuses on Superman's balancing his Kryptonian heritage with his human upbringing. He's the embodiment of truth, justice and the American way, he's kindness in a world that thinks of kindness as old-fashioned," Safran said at the big announcement at the end of January.