The Arrowverse now has its Batwoman as Ruby Rose has been cast as the Gotham City crime fighter set to first appear in the upcoming annual crossover.
Ruby Rose, known for Orange Is The New Black, xXx: Return of Xander Cage, the bad ass deaf assassin from John Wick 2 and stars in the upcoming Meg, is playing the role of Kate Kane, aka Batwoman.
DC and The CW are also developing a potential Batwoman TV series, which has yet to be officially green lit.
Stephen Amell first announced the news of Batwoman coming to the Arrowverse last May, with it also known Gotham City will play a factor, but The CW president recently stated they don't have plans for using Batman at this time.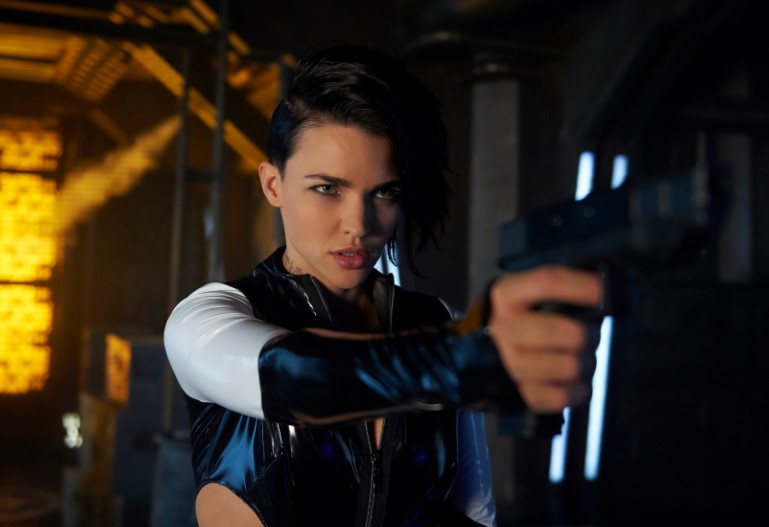 The character of Kate Kane is described as:
Armed with a passion for social justice and flair for speaking her mind, soars onto the streets of Gotham as Batwoman, an out lesbian and highly trained street fighter primed to snuff out the failing city's criminal resurgence. But don't call her a hero yet—in a city desperate for a savior, Kate must overcome her own demons before embracing the call to be Gotham's symbol of hope.
In their announcement, DC noted Kate Kane was first introduced in 2006 in the weekly comic series 52 and to this date remains one of DC's most prominent gay superheroes. Ruby Rose is an apt choice for the role, as she's both demonstrated a penchant for action and is a member of the LGBTQ community. She also physically fits the part, has shown real breadth in her acting, and if her past roles are any indication, can throw down with the best of them.
Batwoman
The daughter of a prominent Colonel and cousin to Bruce Wayne, in the comics, Kate has a tragic childhood in which her mother and sister are both killed after being abducted and taken hostage, leaving her to be raised by her father. Eventually accepted to West Point, Kate does very well academically until it's discovered that she's in a lesbian relationship with another student and chooses to leave the school rather than lie about who she is. Over time, inspired by Gotham's most famous vigilante, Kate finds a new way to fight for justice under the guise of Batwoman.
Since then, Kate Kane's Batwoman has remained an important part of the Bat-family, anchoring both DETECTIVE COMICS on occasion and her own self-titled ongoing. She also appeared in the recent animated movie Batman: Bad Blood and in DC videogames like DC Universe Online and LEGO Batman 3: Beyond Gotham. This will be her first live action appearance.