With Stephen Amell's Oliver Queen having name-dropped Bruce Wayne, and Batwoman and Gotham City coming to the shows, it's confirmed that Batman does exist within the Arroverse. 
However, it's learned there are currently no plans to introduce Batman.
The CW president Mark Pedowitz confirmed the Dark Knight does exist in the DC CW series, which includes Arrow, The Flash, Supergirl and DC's Legends of Tomorrow, but said there are no plans to use Batman.
"There's no discussion about a series. Batman already exists in the Arrowverse because last season Oliver Queen mentioned his name at one point. And Batwoman, if the series goes forward, lives in Gotham. There's no plan at this time to have Batman appear," Pedowitz recently said.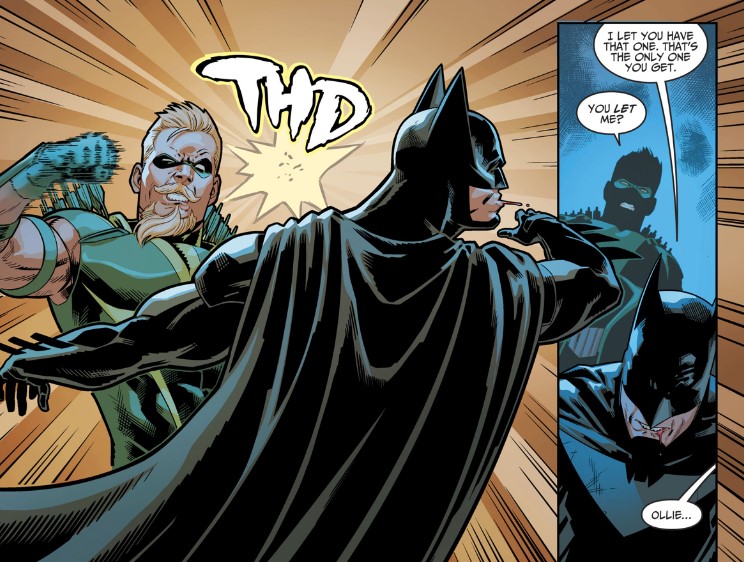 Obviously WB would have to approve use of Batman on TV, similar to giving approval for Tyler Hoechlin to play Superman on Supergirl (only for a few episodes), but with the Matt Reeves The Batman in the works, we can guess that is the reason for no Dark Knight in the Arroverse, similar to the Arrowverse killing off the Suicide Squad characters when the SS movie was getting made and released.
Regarding Batwoman, the character will make her debut in the upcoming Arrowverse crossover prior to her TV series getting green lit. The Batwoman series is described as:
Written by Dries based on the DC characters, armed with a passion for social justice and a flair for speaking her mind, Kate Kane soars onto the streets of Gotham as Batwoman, an out lesbian and highly trained street fighter primed to snuff out the failing city's criminal resurgence. But don't call her a hero yet. In a city desperate for a savior, Kate must overcome her own demons before embracing the call to be Gotham's symbol of hope.
The Arrowverse has also referenced Green Lantern many times, another character (or characters) yet to appear.