Robert Rodriguez is confirmed to be directing an episode for The Mandalorian Season 2 as the director shared an image of Baby Yoda on social media.
"I am truly humbled to say I have now had the very rare privilege of directing the biggest star in the universe," Rodriguez tweeted Monday.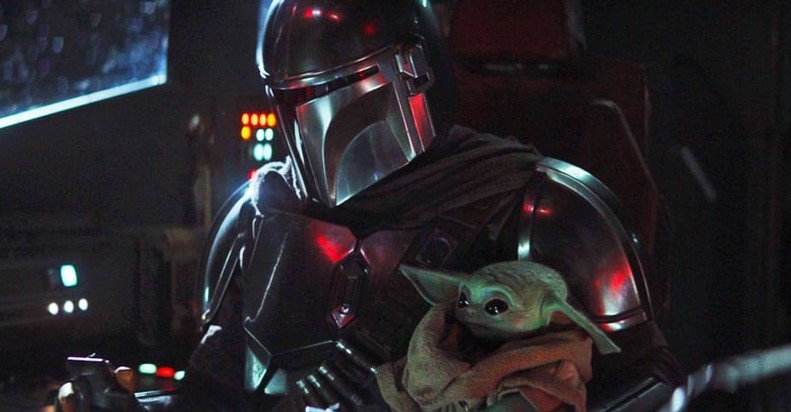 The Mandalorian Season 2 premiers this Fall on Disney Plus
Robert Rodriguez is known for From Dusk Till Dawn, Spy Kids, Sin City, Planet Terror, Machete, Alita: Battle Angel, and more.
The Mandalorian Season 2 is set to premiere in October on Disney Plus and stars Pedro Pascal as the titular character who protects the Baby Yoda, Carl Weathers returns as Greef Karga, Gina Carano is back as Cara Dune, Bill Burr returns as the Imperial sharpshooter-turned-mercenary, Mayfield, Giancarlo Esposito will be back as the villainous Dark Saber-wielding Moff Gideon, Rosario Dawson will play Ahsoka Tano and may get her own spinoff series, Aliens and Terminator actor Michael Biehn is playing a bounty hunter from Mando's past, and Captain Rex has also been teased in concept art also featuring Ahsoka.
It's also been reported The Mandalorian Season 2 will feature characters from the Skywalker saga's feature films.
Season 3 is also in the works.
The series is described as: After the stories of Jango and Boba Fett, another warrior emerges in the Star Wars universe. The Mandalorian is set after the fall of the Empire and before the emergence of the First Order. The series depicts a lone bounty hunter in the outer reaches of the galaxy far from the authority of the New Republic.