What would it take to get Robert Downey Jr. back as Iron Man in the MCU, as The Avengers: Endgame saw the culmination of 12 years or so of films that have spanned 22 movies?
Turns out quite a lot.
While promoting Dolittle, Robert Downey Jr. spoke with Joe Rogan and offered a return to the Iron Man role is unlikely, but I suppose, the good news for fans is that he didn't totally rule out a return:
Let me ask you the question: If I pick the jersey back up and put it on, wouldn't you feel a little bit like awe crap…

To me, starting up again is off the table. I feel like I've done all I could with that character. There would have to be a super compelling argument and a series of events that made it obvious. But the other thing is, I wanna do other stuff.
Joe Rogan goes on to say that it would be amazing if the Avengers went back through a time travel machine and out popped Tony Stark, which saw Robert Downey Jr. respond, "It'd be great" but RDJ went on to say that he has received closure about being finished with the role.
"First of all it's 2020. And I'm not an OCD guy, but I keep thinking 'see clearly.' See clearly even if your vision is going. And it's difficult because I feel we all just get buffeted by feelings and ego or fears or little chips of resentments or intuitions that may be tied to something higher but you think is out of your reach or whatever. So it was a perfect time, and I got to go have dinner with a bunch of the Marvel folks last night and kind of had a little bit of extra closure, because the movie came out and it was bananas, the directors were sending me pictures of people flipping out in theaters doing Tony snaps, and I was like, 'Woah! This is kind of like a really big culture thing.' But then Victoria Alonso, who is the head of VFX for all these movies, a literal super genius, Kevin Feige, or Favreau, Scarlet, or some people I've just been with it for a long time, we were there experiencing it when it all came out, and then we would see each other on the Red Carpet, and it's not intimate. We kind of didn't have the chance to do nothing, just hang you, you know, have some coup de te and kind of talk sh-t. So it was real interesting being their today and last night felt like closing the circle on things a bit.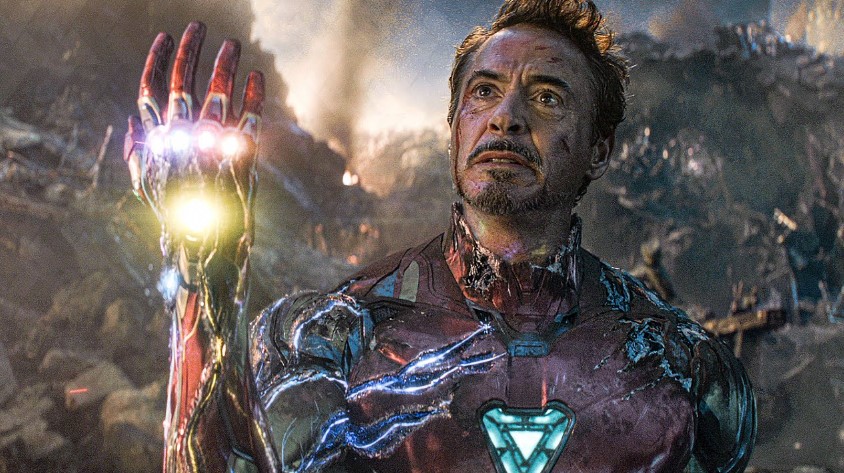 Robert Downey Jr. Iron Man return unlikely
The Avengers: Endgame saw Robert Downey Jr. don the Infinity Gauntlet where he reversed the events from Infinity War, but it wasn't without a cost — as he perished in the process.
The end was a fitting tribute to Robert Downey Jr. and Tony Stark as RDJ kicked off the MCU as we know it today back in 2008 with Iron Man, and Endgame saw Stark save and restore the MCU.
There has been a rumor that Robert Downey Jr. may return in an Iron Heart Disney Plus series as the voice of an AI, but from what the actor has to say above that seems unlikely.
Likewise, Jeff Goldblum is reported to have mistakenly confirmed RDJ for the upcoming Disney Plus What If? animated series, but again, it's said to be not happening and that RDJ is not providing a voice in the series.
Robert Downey Jr. further told The Today Show on Wednesday about a return to Iron Man:
I'm not sure. Are we in bargaining now? I am so pleased, just that, I wound up where I have. I'm very fortunate so, I'm not the kind of guy who — I want to try to keep it classy. We'll see.
A previous interview also saw RDJ offer up anything could happen, but again, he said he's pretty happy with how things ended up.
As far as I'm concerned, I hung up my guns and I'm good to let it go. I also think Marvel is on this journey now and they're trying a bunch of other stuff, and I'm excited for them to see how all that goes. It's hard to project.
RDJ also talks about Robert Pattinson as Batman and defends the Hulk in Endgame when Rogan says he didn't like what happened.