Every Christmas I go meet a buddy of mine at a local pub who I see once a year or so and we talk about our favorite TV shows and movies.
We discuss everything under the sun from DC to Disney to Marvel to Star Wars to Star Trek, and Doctor Who, etc., and of course, we drill the movies and shows we don't like, but he mentioned how much of the talk out there is usually negative and that people rarely talk about movies and shows they like.
It makes sense, as for whatever reason, everything negative seems to rule the media, as I suppose if something is good, it's 'okay' and on to the next thing, but if something is bad or fans disagree, it's a powder keg.
I get it, I do it myself, as I can't stand all the woke content put out by Hollywood and I often blast them for doing it, so per what my buddy has to say, here I am recommending two shows that I really like, which is Amazon Prime Video's Reacher starring X-Men and Titans actor Alan Ritchson (this dude is a beast) and Paramount Plus' Mayor of Kingstown which stars Marvel Hawkeye actor Jeremy Renner.
The shows are right up my alley in that they are really serious and follow loner-type dudes who are badass, as I am a big fan of flicks such as John Wick, Taken, The Equalizer, Mr. Nobody, The Accountant, The Batman, etc.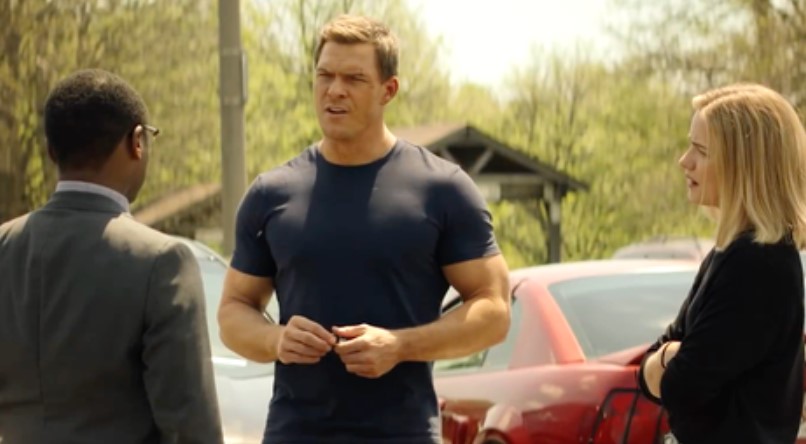 Reacher
Regarding Reacher, yeah there were two movies starring Tom Cruise, with the first one decent while the second sucked, but the Prime Video series is a lot closer to the popular book series (I haven't read them), so if you weren't a big fan of the Tom Cruise movies or the sequel put you off, definitely give the Prime Video Reacher series a go.
Nick Santora is behind the series who also produced and/or wrote The Fugitive, Most Dangerous Game, Scorpion, Prison Break, the Ray Stevenson Punisher: War Zone movie, Law & Order, and more.
The series also stars Malcolm Goodwin and Willa Fitzgerald, both of whom have a great camaraderie with Alan Ritchson.
Reacher renewed for Season 2:
The good news is that Reacher has also been renewed for a Season 2.
"The phenomenal debut of Reacher is a testament to Lee Child's creation of one of entertainment's most well-known heroes, [showrunner] Nick Santora's original approach to the storytelling, Alan's brilliant embodiment of the character, and the dedication of the talented people who worked tirelessly in front of and behind the camera to make such an undeniably binge-worthy series," Amazon Studios chief Jennifer Salke said in a statement back in February. "The global impact of Reacher makes it one of Prime Video's biggest series debuts, and we can't wait to bring fans a second season of their new favorite show."
Santora added, "The entire Reacher team — cast, production, writers, etc. — is so happy with the wonderful reception the show has received…. [E]veryone is excited to roll up their sleeves and get to work on what will be a great Season 2."
Here is the description for Reacher:
When retired Military Police Officer Jack Reacher is arrested for a murder he did not commit, he finds himself in the middle of a deadly conspiracy full of dirty cops, shady businessmen and scheming politicians. With nothing but his wits, he must figure out what is happening in Margrave, Georgia. The first season of Reacher is based on the international bestseller, Killing Floor by Lee Child.
Reacher is also 90% on Rotten Tomatoes from both the critics and fans alike.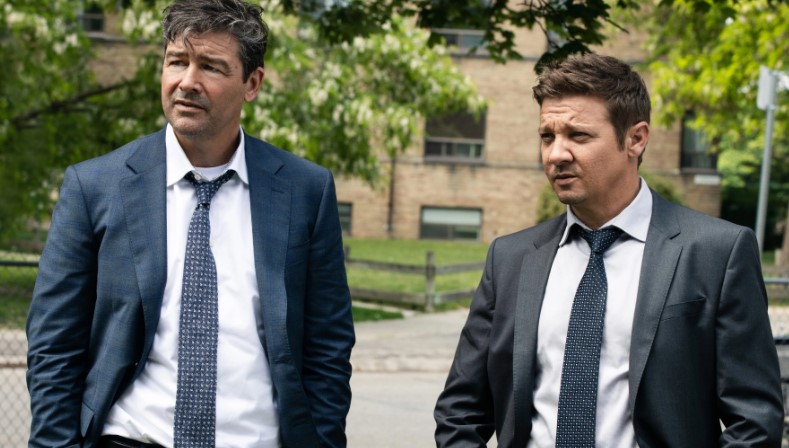 Mayor of Kingstown
Mayor of Kingstown is a bit different than Reacher in that Jeremy Renner's character is less of an anti-hero or even a hero, but still can come off as a "good guy." The premise of the series is that Jeremy Renner and his family act as the go-between of the police, the local prison which drives the economy, and the different gangs inside and outside the prison. I think it's closer to something like Sons of Anarchy.
I found the premise unique, so I decided to give it a try and loved it, but be forewarned, Mayor of Kingstown isn't for the faint of heart as it deals with real serious issues and content.
Renner executive produces, and the show is also executive produced by Antoine Fuqua (Academy Award-winning Training Day) and hails from Academy Award-nominated screenwriter Taylor Sheridan, the co-creator of Yellowstone, cable's most-watched show of 2020, and Hugh Dillon, who also stars in the series.
Worth a mention is that Mayor of Kingstown is Paramount Plus' biggest premiere to date, and as it was simulcast on cable, it also became the biggest premiere on cable television since 2018's Yellowstone and is the second most-watched series on Paramount Plus behind Yellowstone.
Mayor of Kingstown renewed for Season 2:
Paramount Plus has also renewed Mayor of Kingstown for Season 2.
Back in February, Fuqua said he is "thrilled" to continue working on Season 2, since "Mayor of Kingstown is such an important project that offers a comprehensive look into the brutal prison system."
Executive producer David C. Glasser also said that it's wonderful news in that "shows like Mayor of Kingstown – original stories with layered characters and important themes – are able to thrive on Paramount Plus."
Tanya Giles, Chief Programming Officer of ViacomCBS Streaming, added, "With Mayor of Kingstown, Taylor Sheridan and Hugh Dillon offer a nuanced portrayal of the United States' harsh prison system. The stellar crew and cast, including Jeremy Renner and Dianne Wiest, delivered a thought-provoking, intense drama that kept audiences captivated and yearning for more. We are thrilled to be the home of the expanding Taylor Sheridan Universe and we look forward to bringing fans back to Kingstown next season."
Mayor of Kingstown description:
Mayor of Kingstown follows the McLusky family – power brokers in Kingstown, Michigan where the business of incarceration is the only thriving industry.

Tackling themes of systemic racism, corruption and inequality, the series provides a stark look at their attempt to bring order and justice to a town that has neither.
Regarding the Mayor of Kingstown's Rotten Tomatoes score, the critics hate it for obvious reasons (32%), but fans liked it a lot (89%).