Ray Fisher takes to social media to reject the Black Superman that was recently announced as a reboot from J.J. Abrams and Ta-Nehisi Coates.
"Do ya'll remember that time Walter Hamada and @wbpictures tried to destroy a Black man's credibility, and publicly delegitimize a very serious investigation, with lies in the press? But hey, Black Superman... A>E," Fisher tweeted Saturday.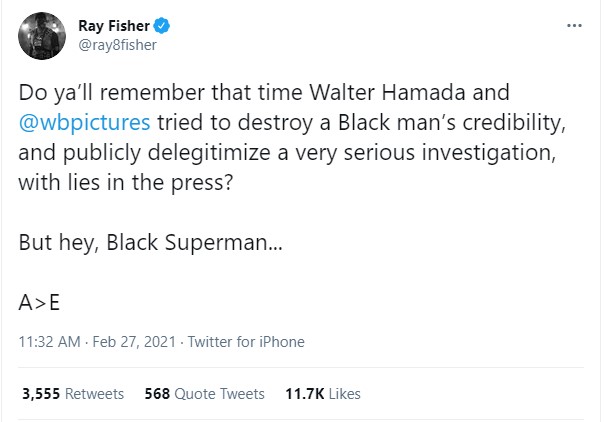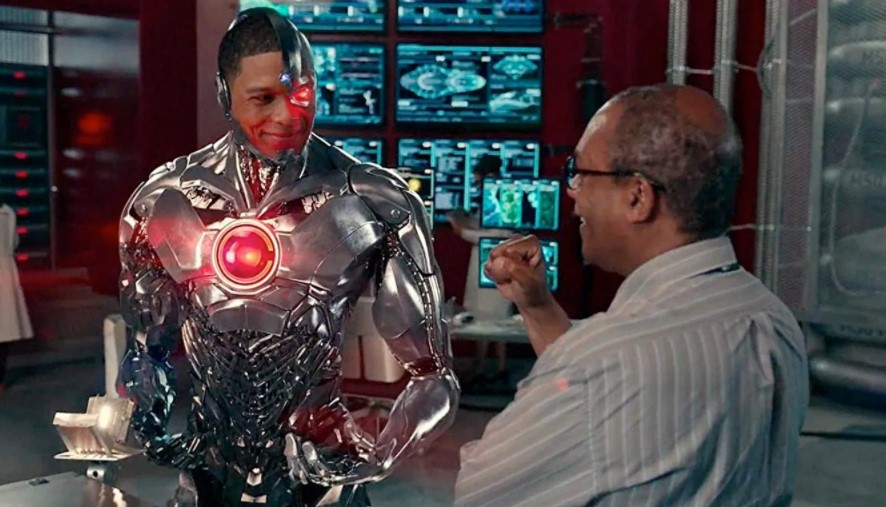 Fisher has alleged that racism was a factor while filming Justice League
Fisher has alleged that racism was a factor while filming the 2017 Justice League movie which included his career threatened and that he was mistreated by director Joss Whedon, and producers Geoff Johns, and Jon Berg.
"Prior to Justice League's reshoot process, blatantly racist conversations were had and entertained — on multiple occasions — by former and current top-level executives at Warner Bros. Pictures," Fisher told Forbes in a previous interview. "Decision-makers that participated in those racist conversations were Geoff Johns, Jon Berg, and current Warner Bros. Pictures Group chairman Toby Emmerich."
It was also pointed out that outside of Ray Fisher, multiple actors of color had their roles completely removed or heavily-reduced in the theatrical release of Justice League:
The role of Ryan Choi, played by Zheng Kai, was cut. Joe Morton, who played Cyborg's father Silas, had his role mostly cut and reshot. While Zack Snyder included a diverse cast of characters, many of them had roles significantly altered, or disappeared from the film altogether before it arrived in theaters. Karen Bryson, who played Cyborg's mother Ellinore, had her role cut as well. Additionally, Kiersey Clemons, who played Iris West, was removed from the film. All of them will appear in 2021's Zack Snyder's Justice League.
The claims include that Whedon "ordered that the complexion of an actor of color be changed in post-production because he didn't like the color of their skin tone" and said WB's "erasure of people of color...was neither an accident nor coincidence."
So following all the controversy surrounding racism, we see that Warner Bros. has now gone with a Black Superman, which apparently Fisher thinks is no coincidence and is a way to divert attention away from his allegations.
As pointed out by replies on Twitter, Ray Fisher's Cyborg was an original black superhero - not a replacement - who was meant to go on to be featured in a Cyborg solo movie, the upcoming The Flash movie, and more.
What is also interesting is that the day the Black Superman reboot news was announced, Zack Snyder followed up the announcement with a new image of Henry Cavill as Superman in his own Justice League movie, as it's reported Cavill is out.