In new accusations, Cyborg actor Ray Fisher alleges racism during filming on the Justice League movie, which for the first time sees director Joss Whedon respond.
What is also interesting, is that the interview with Fisher at Forbes has been edited to remove Fisher's claims that he was told by someone that Whedon changed the color of the movie to change the skin tone of an actor.
This is what has been removed, said by Ray Fisher:
"What set my soul on fire and forced me to speak out about Joss Whedon this summer was my becoming informed that Joss had ordered that the complexion of an actor of color be changed in postproduction because he didn't like the color of their skin tone."
An Attorney for Whedon responded to the allegation:
"Mr. Fisher had no first hand knowledge to support any of the wild allegations he made about Mr. Whedon and others associated with the film," an attorney for Whedon said in a statement. "He admitted this lack of knowledge to Forbes when stated that he 'bec[ame] informed,' of these claims, without identifying who supposedly informed him, or when he supposedly learned of the information regarding skin tone changes. In reality, nothing of the sort ever happened."
Regarding the editing process of the Justice League movie, the attorney added:
"As is standard on almost all films, there were numerous people involved with mixing the final product, including the editor, special effects person, composer, etc. with the senior colorist responsible for the final version's tone, colors, and mood. This process was further complicated on this project by the fact that Zack shot on film, while Joss shot on digital, which required the team, led by the same senior colorist who has worked on previous films for Zach, to reconcile the two."
Fisher has also alleged that racist conversations took place behind the scenes and also for the first time mentioned Warner Bros. Pictures Group chairman Toby Emmerich:
"Prior to Justice League's reshoot process, blatantly racist conversations were had and entertained — on multiple occasions — by former and current top-level executives at Warner Bros. Pictures," Fisher told Forbes. "Decision-makers that participated in those racist conversations were Geoff Johns, Jon Berg, and current Warner Bros. Pictures Group chairman Toby Emmerich."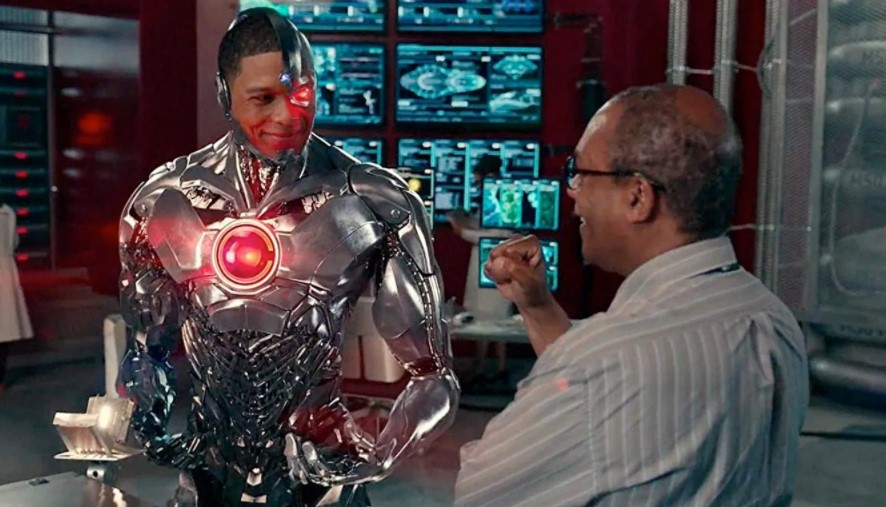 Ray Fisher says Joss Whedon removed actors of color from Justice League
Fisher also said that actors of color were intentionally removed from the film:
Outside of Fisher, multiple actors of color had their roles completely removed or heavily-reduced in Justice League.

The role of Ryan Choi, played by Zheng Kai, was cut. Joe Morton, who played Cyborg's father Silas, had his role mostly cut and reshot. While Zack Snyder included a diverse cast of characters, many of them had roles significantly altered, or disappeared from the film altogether before it arrived in theaters. Karen Bryson, who played Cyborg's mother Ellinore, had her role cut as well. Additionally, Kiersey Clemons, who played Iris West, was removed from the film. All of them will appear in 2021's Zack Snyder's Justice League.
Reps for Whedon also responded to the claims about removing the actors:
According to representatives for Whedon, these decisions were made prior to his taking control of the project.
(via THR)