The new Quantum Leap series on NBC and Peacock has lost another 200k viewers with Monday's Episode 3.
The preliminary ratings are in and Episode 3 of Quantum Leap was watched by 2.553 million viewers which is down 219k viewers from Episode 2, and down almost a million viewers from the premiere episode.
What is also alarming, just as I said in my last report, is that Quantum Leap is tracking lower than Ordinary Joe, the show NBC canceled in the same timeslot from last year, as Ordinary Joe's Episode 3 saw 2.69 million viewers tune in, a difference of 137k viewers.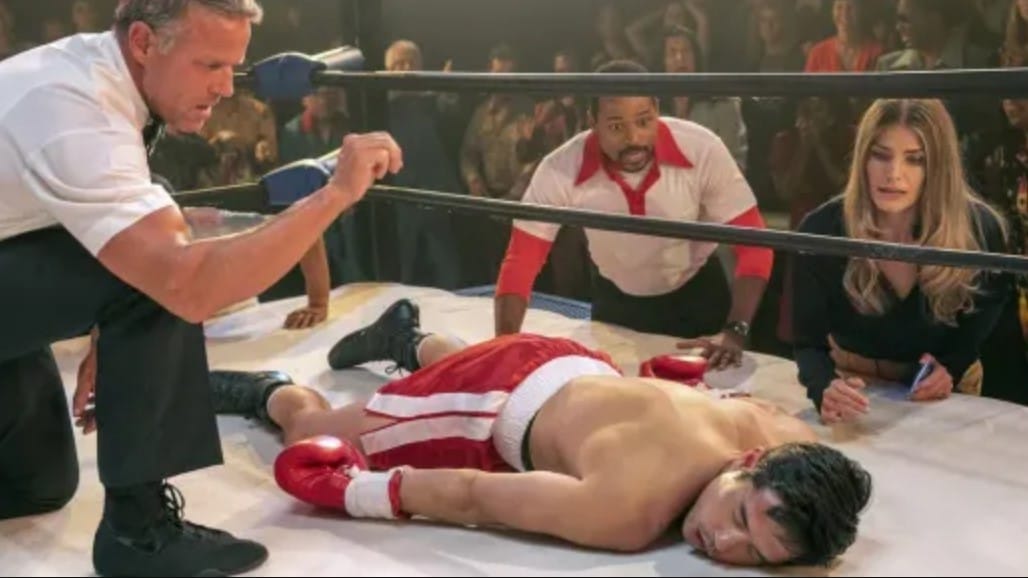 Canceled Ordinary Joe performing better than Quantum Leap
Worth a mention is that Ordinary Joe was an original series while Quantum Leap is more or less a sequel from a series that is a lot more popular and already has an existing fan base; however, obviously, a lot of those original viewers aren't watching and/or have stopped watching.
Checking Rotten Tomatoes and IMDb reveals why, as the 2022 Quantum Leap Rotten Tomatoes Audience Score is at 44% while the original Scott Bakula series sports a much higher 85%.
Bakula has made it known he passed on the pilot episode and is not involved with the new series.
The IMDb ratings are more of the same as the 2022 series is rated at a 5.0 while the 1989 series is at an 8.2; that's quite a difference.
Quantum Leap ratings:
Episode 1: 3.348 million viewers / 0.47 rating
Episode 2: 2.772 million viewers / 0.34 rating (-576k / -0.13)
Episode 3: 2.553 million viewers / 0.40 rating (-219k / +.06)
Quantum Leap Rotten Tomatoes: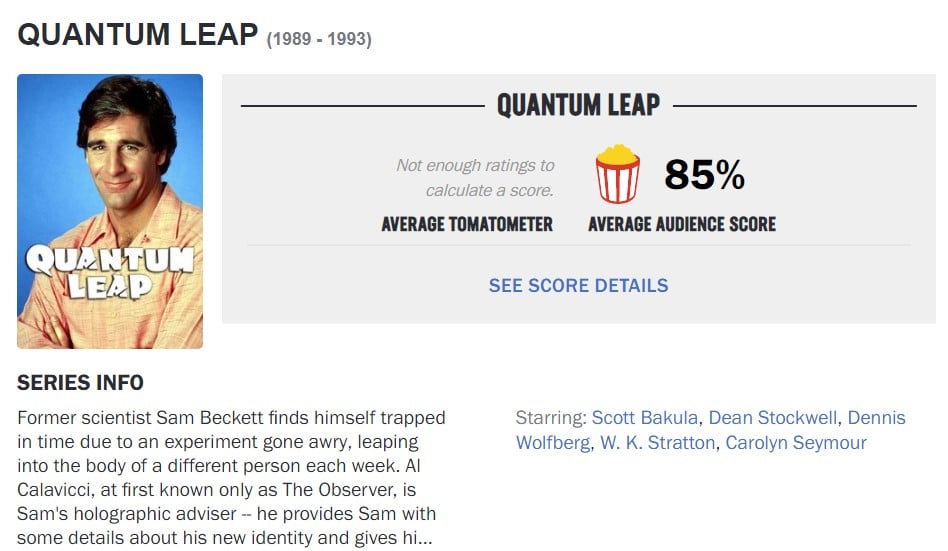 Quantum Leap airs Monday nights at 10pm EST on NBC followed by the next day airing on the Peacock streaming subscription service.
It's been nearly 30 years since Dr. Sam Beckett stepped into the Quantum Leap accelerator and vanished. Now, a new team, led by physicist Ben Song (Raymond Lee), has been assembled to restart the project.
Everything changes, however, when Ben makes an unauthorized leap into the past, leaving the team behind to solve the mystery of why he did it. At Ben's side throughout his leaps is Addison (Caitlin Bassett), a decorated Army veteran who appears in the form of a hologram only Ben can see and hear.
Herbert "Magic" Williams (Ernie Hudson) helms the highly confidential operation whose team at headquarters includes Ian Wright (Mason Alexander Park) and Jenn Chou (Nanrisa Lee).