The Quantum Leap reboot debuts tonight on NBC but it won't have anything to do with Scott Bakula.
The actor took to social media last Thursday to clear up any fan confusion and said he is not connected to the show.
"To Quantum Leap fans around the world, in an effort to quiet the rumors and move on… First of all, thanks for hanging around through the decades! Here's the simple version of what's going on with the Quantum Leap reboot and me," tweeted Bakula.
Bakula continued, "I have no connection with the new show, either in front of the camera or behind it. In January, the pilot was sold and a script was sent to me because the character of Sam Beckett was in it, which makes sense, right? As so many of you have been asking me the last several months, 'How could you do QL without Sam?' (or Al, for that matter) Well, I guess we're about to find out. That's the story.
"As the show has always been near and dear to my heart, it was a very difficult decision to pass on the project, a decision that has upset and confused so many fans of the original series," Bakula said. "However, the idea of anyone 'leaping' around in time and walking a mile in someone else's shoes, remains a very appealing concept and so worthy of exploration, especially given the current state of mankind."
Bakula added, "In that spirit, I am crossing my fingers that this new cast and crew are lucky enough to tap into the magic that propelled the original Quantum Leap into the hearts and minds of generations past and present. I wish them good luck and happy leaping!"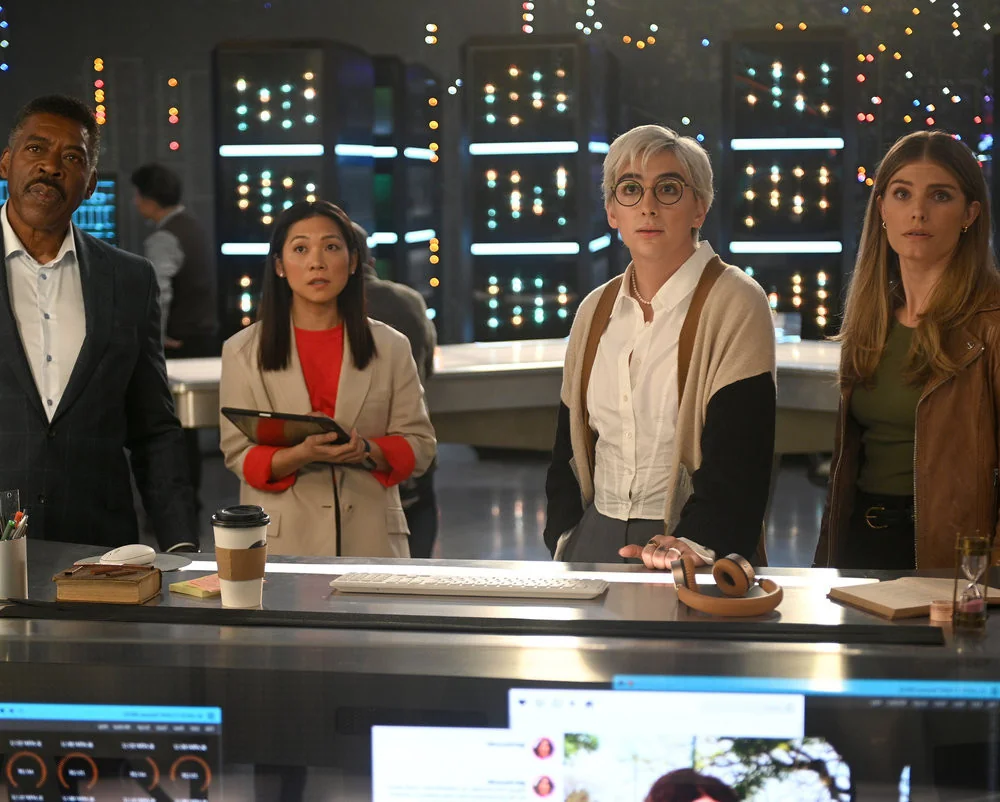 Quantum Leap reboot details
While Scott Bakula may not be connected to the show, the Quantum Leap reboot – at least the official descriptions and synopsis (see below) – have mentioned the name of Sam Beckett.
It also seems from what Bakula has to say above that a version of the new show's script had Bakula appearing in the pilot episode but was cut for some reason. Perhaps Bakula didn't like what he saw with the script and decided to pass, which ended up in a rewrite where Sam only gets a mention and doesn't appear.
Quantum Leap premiers tonight on NBC at 10pm EST and will be available the next day on the Peacock streaming service.
Quantum Leap official details:
It's been nearly 30 years since Dr. Sam Beckett stepped into the Quantum Leap accelerator and vanished. Now, a new team, led by physicist Ben Song (Raymond Lee), has been assembled to restart the project.
Everything changes, however, when Ben makes an unauthorized leap into the past, leaving the team behind to solve the mystery of why he did it. At Ben's side throughout his leaps is Addison (Caitlin Bassett), a decorated Army veteran who appears in the form of a hologram only Ben can see and hear.
Herbert "Magic" Williams (Ernie Hudson) helms the highly confidential operation whose team at headquarters includes Ian Wright (Mason Alexander Park) and Jenn Chou (Nanrisa Lee).
Steven Lilien and Bryan Wynbrandt write and executive produce. Don Bellisario, Deborah Pratt and Martin Gero executive produce. Universal Television, a division of Universal Studio Group, produces in association with I Have an Idea! Entertainment, Belisarius Productions and Quinn's House Productions.