Dove Cameron addresses The CW deciding to cancel the Powerpuff Girls TV series pilot and reshoot the episode, where she claims it's not because of the alleged leaks surrounding the script.
The actress who plays Bubbles Utonium in the series spoke to ET.
"I can't speak on it yet because they are still changing. Such a funny thing," explained Cameron. "They didn't decide to rework the pilot because the script leaked. I just need to say that that wasn't what happened. We had to reshoot it anyway for a couple of reasons. It's a really big piece of IP, and it's tonally very specific. Like getting it right, making everybody happy, and also making sure that it translates. It's so specific," she said. "To modernize it and to make it fit like, a bunch of different things that don't normally go together, it's just kind of like a puzzle piece. So we're removing some elements and we're replacing others. I think the script is going to get another whack, and it's just going to be a slightly different approach but everything else is going to stay the same."
While the article notes Dove Cameron playing Bubbles is "described as the 'sweet-girl disposition' who 'won America's hearts as a child,'" the leaks from the canceled pilot episode reveal Bubbles remarking how the girls want to be "fancy sluts," how Bubbles tells her dad that he "white-washed" the girls, how Bubbles has political differences with her grandpa, and a scene involves Blossom (Chloe Bennet) finding Buttercup (Yana Perrault) in bed with a girl she had just met at the bar the night before.
Dove Cameron: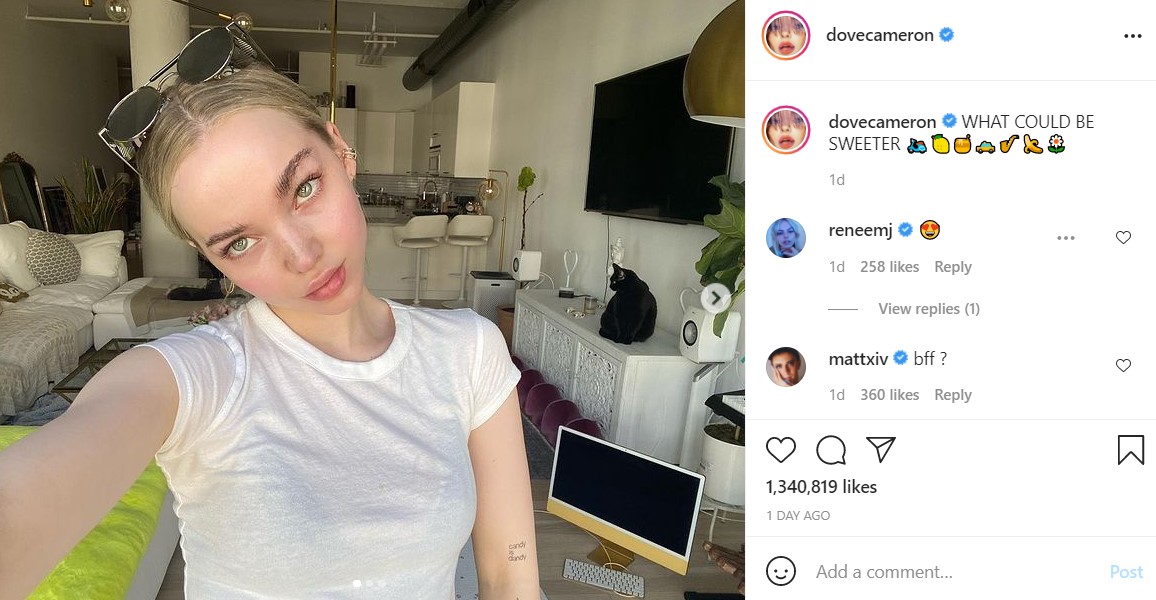 Dove Cameron says Powerpuff has been fun so far
Cameron told the outlet that while she has never refilmed a pilot episode, it has been "so much fun."
"I feel like my whole career, I've been told that I'm very, like, cartoon-ish in the way that I express [myself]," Cameron laughed as she filled in ET. "I just feel very involved in life. And so to be able to have free rein, to bring a beloved character to life that I love so much in a reality that is so obviously based in reality, but it's so fantastical and over the top and ridiculous, and to have Diablo Cody at the helm, and shoot it with other girls…we just have so much fun."
"It's just exactly what I would want it to be, honestly. I cannot say enough good things about the show and the character," she continued. "So I'm very, very excited. I'm very excited to have everybody see how it's [coming] together. I mean, what is more fun than flying around Townsville and having it look like Townsville and fighting… I can't say what we're fighting, but what's more fun than that? That's the coolest job ever."
You can watch the video interview at ET.
The CW's Powerpuff: