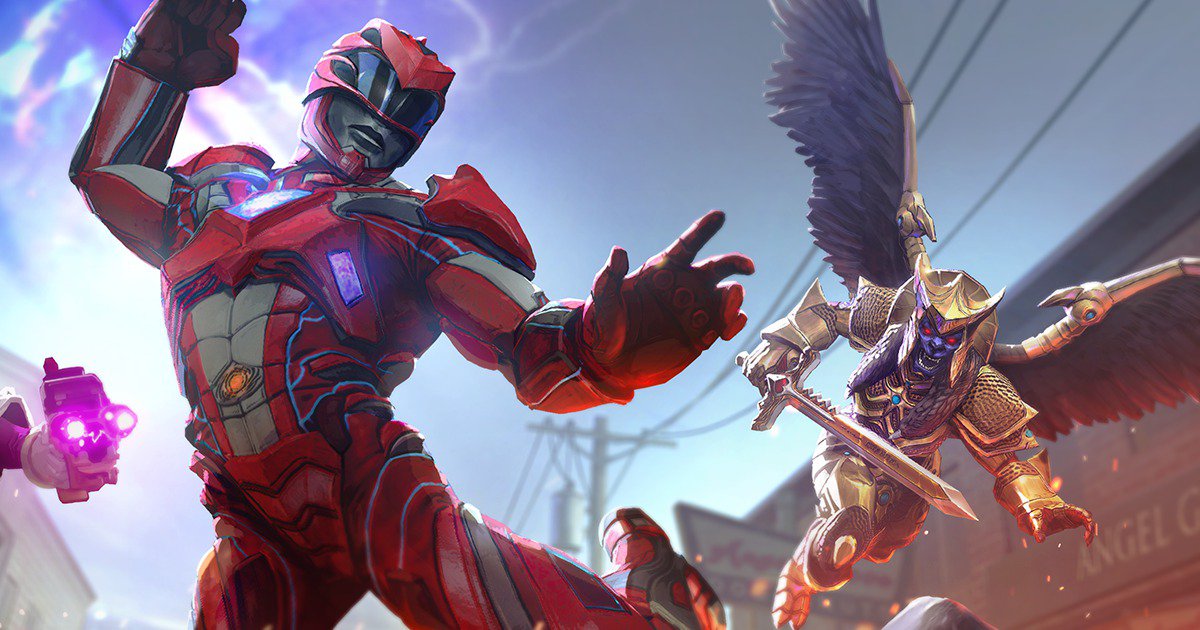 Synchronous multiplayer game developer nWay, alongside Lionsgate, a premier next-generation global content leader, and Saban Brands, creators of the iconic Power Rangers franchise, today released the highly anticipated, real-time multiplayer fighting game Power Rangers: Legacy Wars on iOS and Android devices. With detailed models and animations, the fast-paced mobile fighting game allows players to battle against others in real time over LTE or a Wi-Fi network.
"With Power Rangers: Legacy Wars, we worked closely with Saban Brands and Lionsgate to produce a console-quality game for an iconic franchise that will satisfy fans and gamers," said Taehoon Kim, CEO, nWay. "We hope gamers will embrace Legacy Wars as a groundbreaking fighting game, allowing players to battle each other in real time over their mobile network."
As the first video game to feature Power Rangers from Lionsgate's highly anticipated feature film, Power Rangers: Legacy Wars is also the first video game to feature iconic, fan-favorite Rangers and villains from Power Rangers' 24-year history fighting alongside one another.
"Lionsgate's ongoing focus is bringing world-class IP to outstanding developers to make games that delight players and fans," said Lionsgate President of Interactive Ventures and Games Peter Levin. "Saban Brands and nWay have been ideal collaborators in the creation of Power Rangers: Legacy Wars, a fantastic real-time multiplayer experience that fits perfectly with a franchise that's always been about being a superhero with your friends."
"In Power Rangers: Legacy Wars, fans can imagine themselves as their favorite Power Rangers while connecting with other fans around the world," said Janet Hsu, CEO, Saban Brands. "With nWay and Lionsgate, we've brought to life the opportunity for gamers to immerse themselves in a one-of-a-kind, interactive Power Rangers experience."
In the game, the evil space witch Rita Repulsa corrupts the Morphin Grid from within, hoping to destroy the legacy of the Power Rangers forever. Players must take on Rita and the virtual Ranger clones and monsters she's created by teaming up with Zordon and using Zeo Shards to gain power.
Power Rangers: Legacy Wars features more than 40 characters, 500 different team compositions and 100 unique moves at launch. Each Ranger and villain has distinct animations and attacks specific to that character.
Power Rangers: Legacy Wars features:
• Real-time online head-to-head battles;
• Console-quality graphics and gameplay;
• Iconic warriors from the new Power Rangers movie as well as classic Power Rangers and villains from the series;
• Customizable teams;
• Upgradeable warriors;
• Alliance system to chat, trade resources and share tactics with friends and other players online.
For more information about Power Rangers: Legacy Wars, please visit PlayLegacyWars.com. Power Rangers: Legacy Wars is available now on iOS and Android app stores.
Download from the App Store here.
Download from the Google Play Store here.