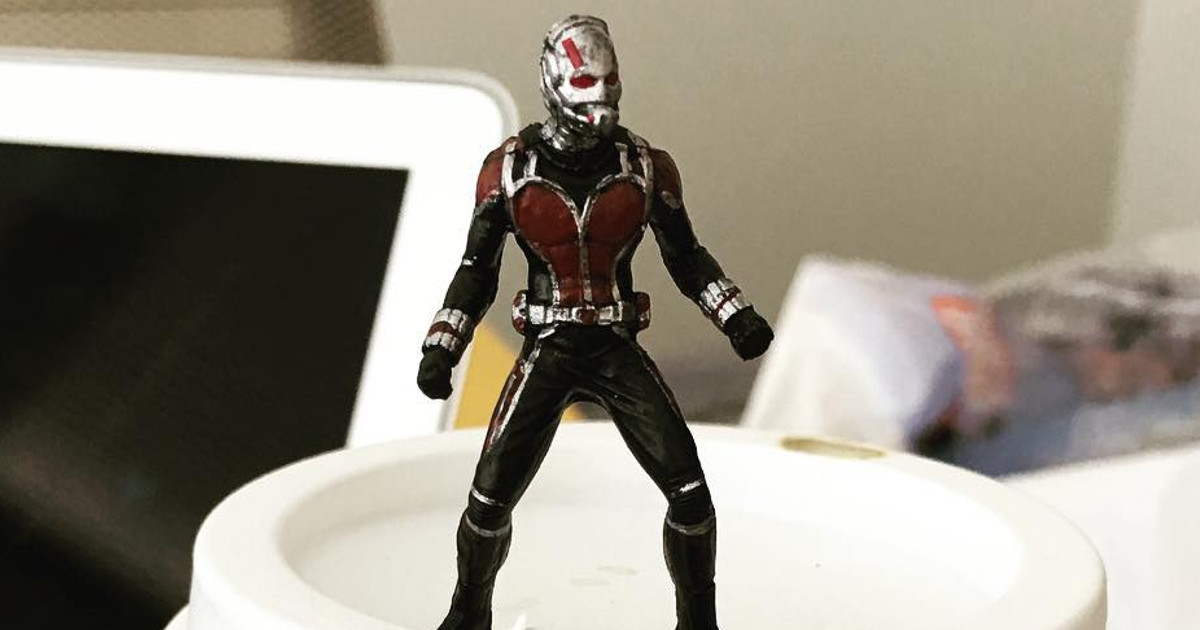 Will Ant-Man and the Wasp be featured in some form at Comic-Con as the movie is less than a year away?
Ant-Man and the Wasp director Peyton Reed has once again taken to Instagram to tease the movie.
"Getting closer," Peyton Reed posted a couple of hours ago along with the following image of a small Ant-Man on his cup of coffee.
Peyton Reed has been teasing Ant-Man on the Wasp with other posts on Instagram as well, seemingly confirming Christophe Beck will be back to compose, and also possibly that Ant-Man will have his Pym Particles Disks (red shrinks, blue enlargens).
See below.
Ant-Man and the Wasp is said to start filming soon and opens July 6, 2018 directed by Peyton Reed starring Paul Rudd as Scott Lang/Ant-Man, Evangeline Lilly as Hope Van Dyne/Wasp, Michael Douglas as Hank Pym, Michael Peña as Luis, Randall Park as SHIELD agent Jimmy Woo, with Walter Goggins, and Sharon Stone is rumored as Janet Van Dyne, the original Wasp.