Pedro Pascal doesn't just voice the character, but that is the actor actually in the armor for The Mandalorian, as a look has leaked online without the helmet.
The series is currently on Disney Plus with its fourth episode due out this Friday, which has seen it made known that those making up Mandalorians are not allowed to take off their helmets and show their faces. 
A pair of images have surfaced on 4Chan with Pedro Pascal minus the helmet, where we see the 44-year-old actor having a fun time playing the part as he is all smiles. Fans have since posted the images to Twitter and social media.
It's the first I have heard of it, but I guess there is a fan theory that Mando is really a female who uses a male voice (synthesized by the helmet), but since Pedro Pascal has been spotted inside the suit, perhaps that shoots down the rumor? Or does it???
Pedro Pascal as The Mandalorian without helmet: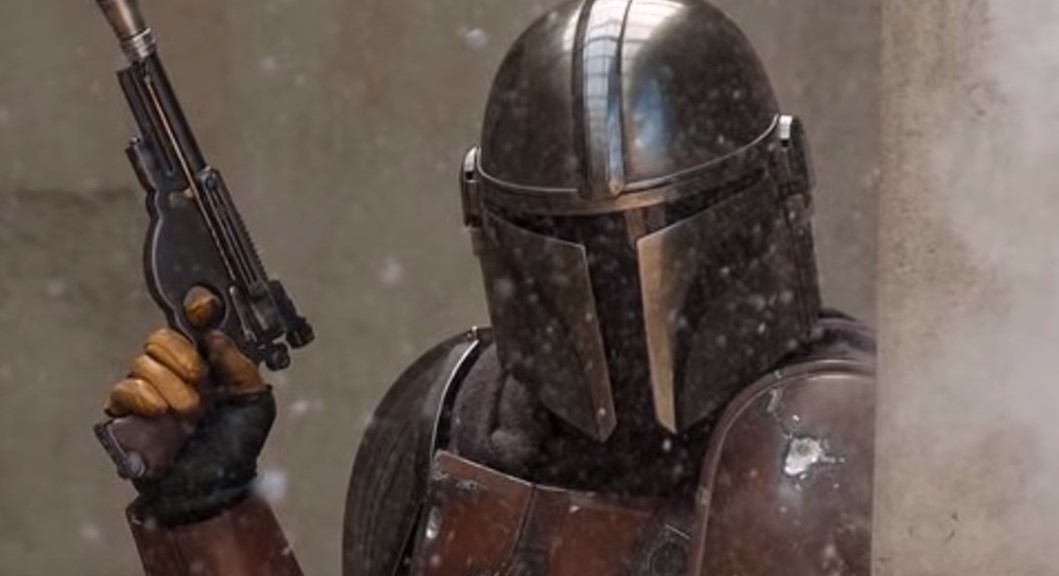 Synopsis: After the stories of Jango and Boba Fett, another warrior emerges in the Star Wars universe. The Mandalorian is set after the fall of the Empire and before the emergence of the First Order. We follow the travails of a lone gunfighter in the outer reaches of the galaxy far from the authority of the New Republic.
The Mandalorian is written and executive produced by Jon Favreau, with Dave Filoni (Star Wars: The Clone Wars, Star Wars Rebels) directing the first episode and serving as executive producer alongside Kathleen Kennedy and Colin Wilson. Additional episodic directors include Deborah Chow (Jessica Jones), Rick Famuyiwa (Dope), Bryce Dallas Howard (Solemates), and Taika Waititi (Thor: Ragnarok). The Mandalorian stars Pedro Pascal (Narcos) in the title role as a lone Mandalorian gunfighter, alongside Gina Carano (Deadpool), Giancarlo Esposito (Breaking Bad), Emily Swallow (Supernatural), Carl Weathers (Predator), Omid Abtahi (American Gods), Werner Herzog (Grizzly Man), and Nick Nolte (Warrior).