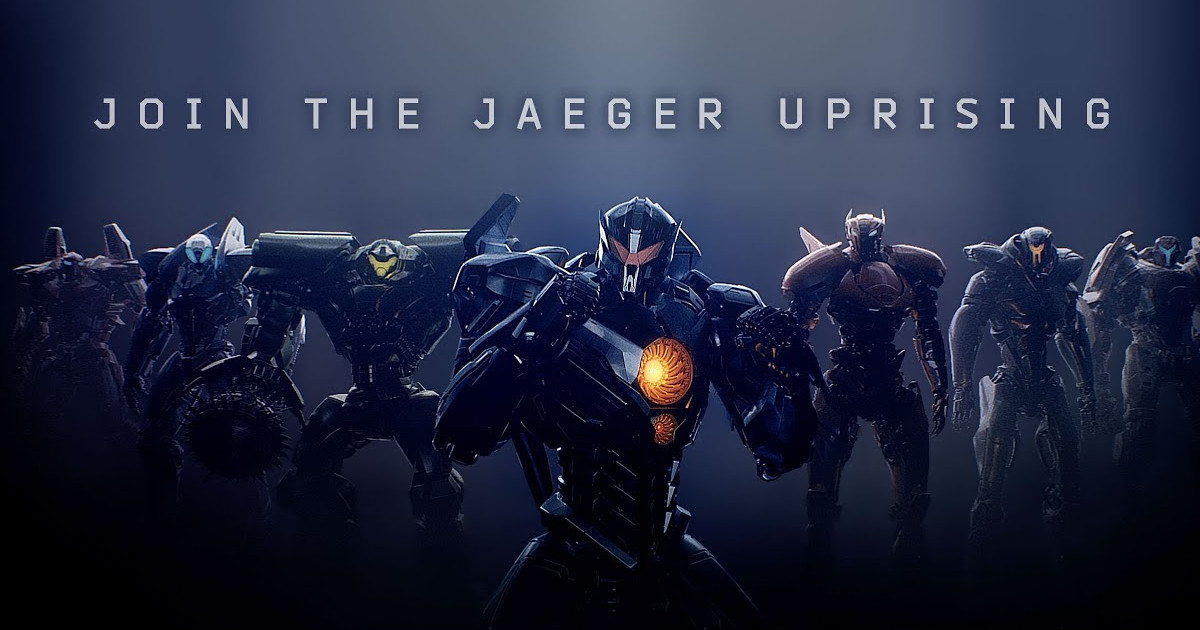 Legendary released a Jaeger Uprising teaser for Pacific Rim Uprising at Comic-Con which is a recruitment video encouraging viewers to go to GoJaeger.com and join the uprising!
Watch below!
Update: A second promo video has been released with Jaeger Pilot Application and a list of Jaeger names has been revealed.
A new generation of Jaeger Pilots will stand tall for all humanity. What is a Jaeger? It's you, times a thousand. Witness the next evolution of human invention, with the unveiling of the Pan Pacific Defense Corps Mark VI Jaeger Program, and visit GOJAEGER.COM to discover if you have what it takes to join the biggest heroes ever to walk the Earth.

One day, the monsters will return.
Pacific Rim Uprising has a March 23, 2018 release directed by Steven S. DeKnight starring John Boyega as the son of Idris Elba's character from the first movie, Jake Pentecost; Scott Eastwood as Nate Lambert; Rinko Kikuchi as Mako Mori; Charlie Day as Dr. Newton Geiszler; Tian Jing as Liwen Shao, and Burn Gorman as Dr. Hermann. Charlie Hunnam will not be in the sequel.