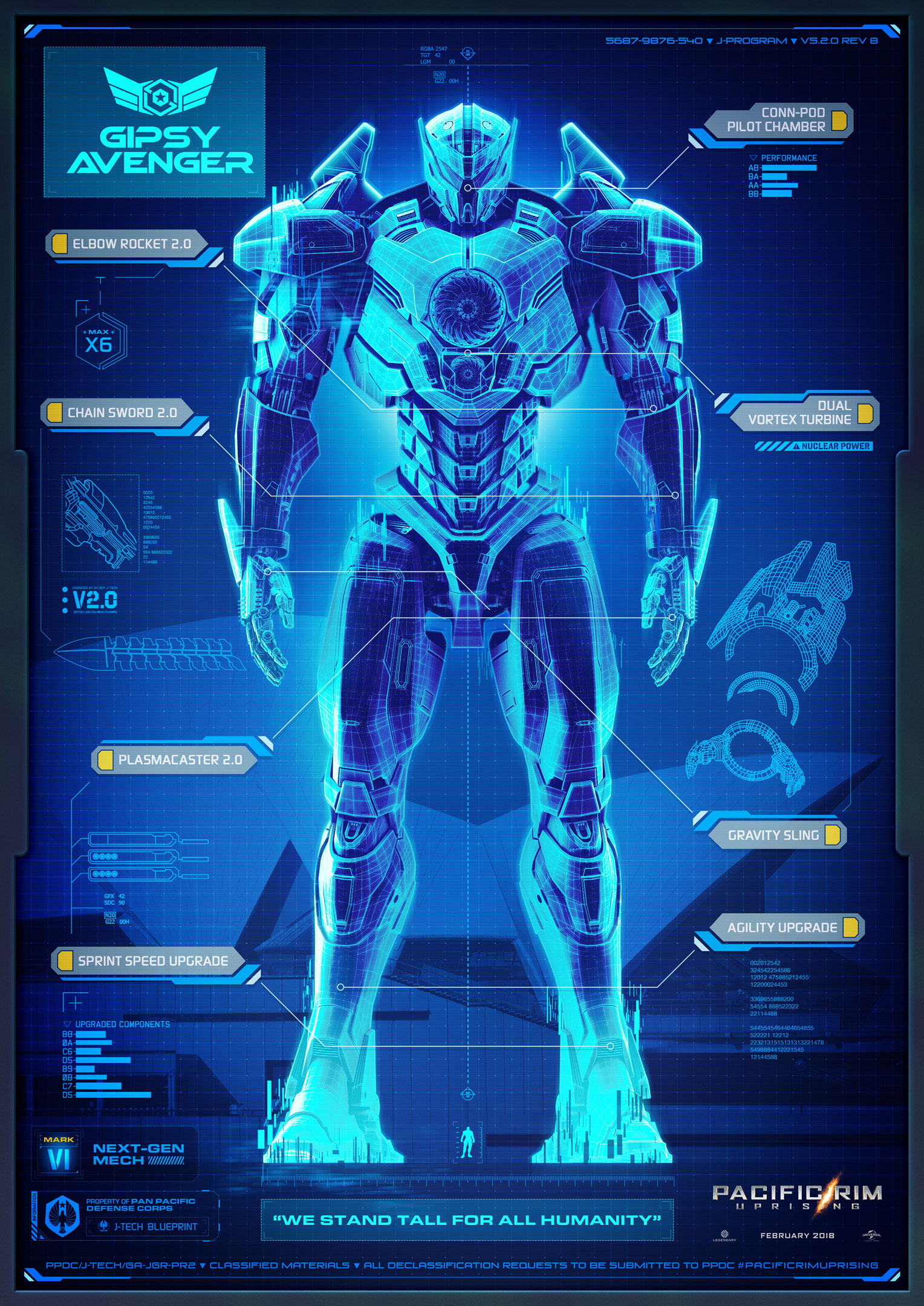 Pacific Rim 2 doesn't open until next February, but already a look at the new Jaeger mech robots is hitting the net as the original Gypsy Danger gets upgraded to the Gypsy Avenger!
A new image of the Gypsy Avenger offers another look at what the movie version will look like as the following pic has been posted to Reddit of a Pacific Rim 2 Gypsy Avenger action figure/model statue.
Previously released official details for the Gypsy Avenger offer that it will be a Mark VI Jaeger equipped with Elbow Rockets, a Chain Sword, a Plasmacaster, a Conn-Pod Pilot Chamber, an airborne launch system and a dual vortex turbine.
The Gypsy Avenger also looks to be a more sleeker Jaeger version than Gypsy Danger, which may also mean it's faster and more maneuverable, though the action figure could always look different than its on screen counterpart.
A previous promo poster for Pacific Rim 2 also features Gypsy Avenger in addition to two new Jaeger mechs, with the one on the left possibly an upgraded Crimson Typhoon and the one on the right possibly an upgraded Mark VI version of Stiker Eureka.
Pacific Rim Uprising has a March 23, 2018 release directed by Steven S. DeKnight starring John Boyega as the son of Idris Elba's character from the first movie, Jake Pentecost; Scott Eastwood as Nate Lambert; Rinko Kikuchi as Mako Mori; Charlie Day as Dr. Newton Geiszler; Tian Jing as Liwen Shao, and Burn Gorman as Dr. Hermann. Charlie Hunnam will not be in the sequel.
Here are some more pics of the Gypsy Avenger: