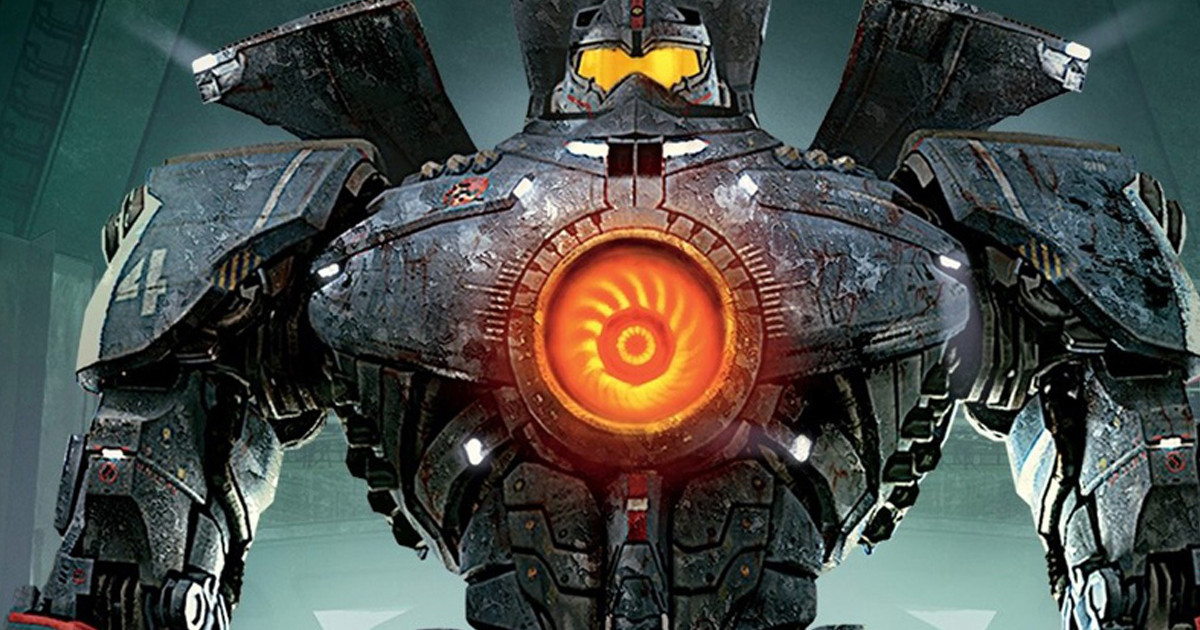 The Gipsy Danger apparently gets an upgrade in Pacific Rim Uprising to the–Gipsy Avenger!
Figsoku.net spotted what looks to be a Pacific Rim Uprising promo poster of Gipsy Avenger and the Jaeger robot mech's specs as well as a look at the toy!
Info on the Gipsy Avenger includes:
• Mark VI Jaeger
• Elbow Rockets 2.0
• Chain Sword 2.0
• Plasmacaster 2.0
• Conn-Pod Pilot Chamber
• Airborne Launch System
• Dual Vortex Turbine
Also check out a previously released Pacific Rim Uprising image below featuring new Jaeger mechs including the Gipsy Avenger.
Pacific Rim Uprising has a March 23, 2018 release directed by Steven S. DeKnight also starring Scott Eastwood as Nate Lambert, Rinko Kikuchi as Mako Mori, Charlie Day as Dr. Newton Geiszler, Tian Jing as Liwen Shao, and Burn Gorman as Dr. Hermann