Check out the covers and solicits for the Black Order series from Marvel Comics which happens to feature Nova front and center on issues three and four.
The newly released solicit for issue four offers that Nova has gone dark and twisted!
The first issue of Black Order was released last week and was pretty good. The art by Philip Tan is pretty gritty with Derek Landy offering some quality and humorous dialogue. Cool fight scenes, too.
Check out the info and coves:
BLACK ORDER #1 (of 5)
DEREK LANDY (W) • PHILIP TAN (A/C)
Variant cover by INHYUK Lee
VARIANT COVER BY JOHN TYLER CHRISTOPHER
FROM THE INFINITY WAR INTO THEIR OWN LIMITED SERIES!
They are the five dreadlords, the Cull Obsidian, Thanos' most feared warriors and disciples… Ruthless villains to a one, the Black Order has been dispatched by the Grandmaster to destabilize a burgeoning empire, and along the way they come to realize that as big and as bad as they are, there is always someone bigger and badder… The bombastic writing style of novelist Derek Landy (Skulduggery Pleasant) and the electrifying artwork of Philip Tan combine for an absolutely unhinged super-villain adventure!
32 PGS./Rated T+ …$3.99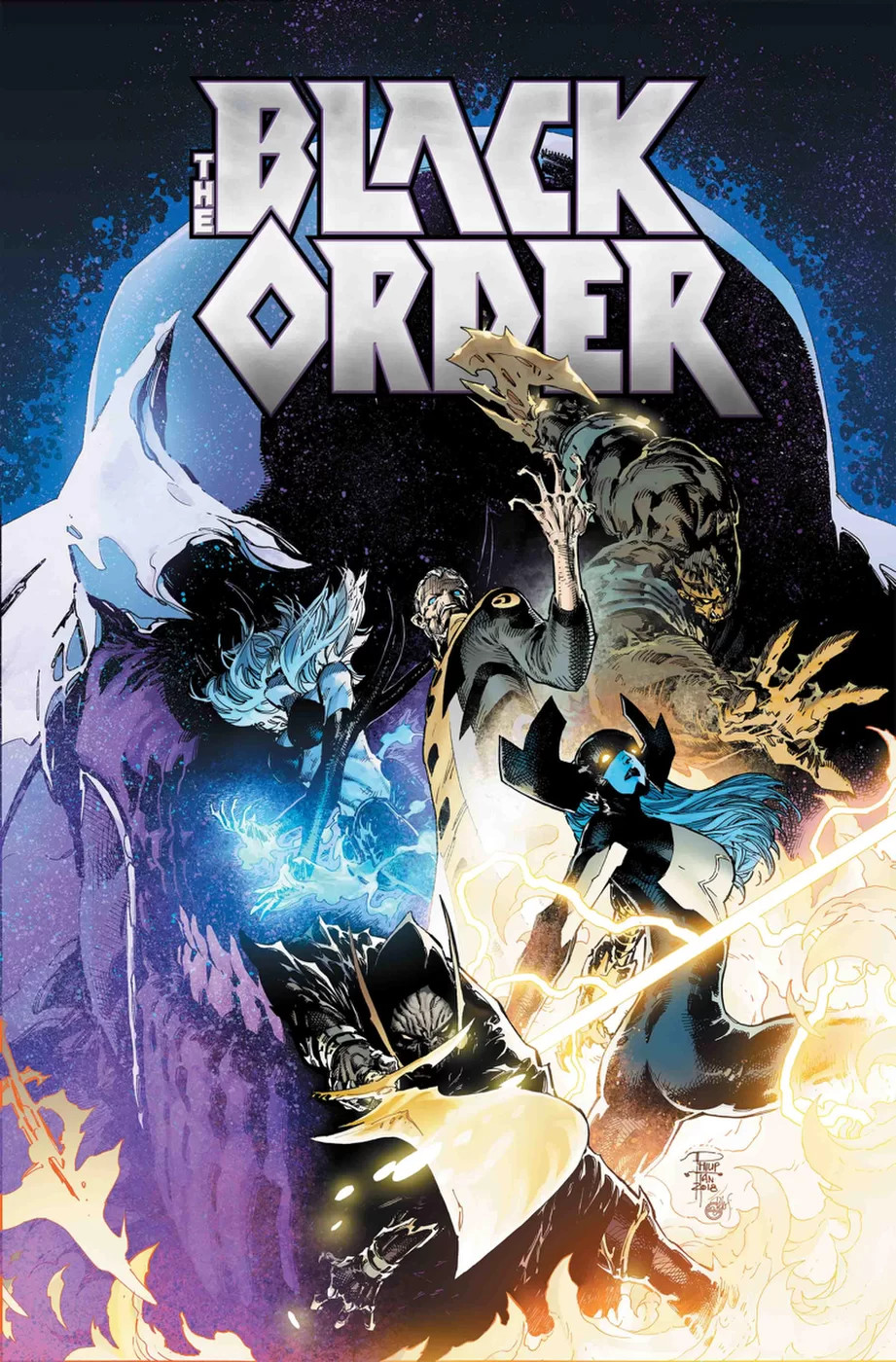 BLACK ORDER #2 (OF 5)
DEREK LANDY (W) • PHILIP TAN (A/C)
VARIANT COVER BY JOHN TYLER CHRISTOPHER
Isn't it always the way? You go to assassinate an emperor and he turns the tables, and suddenly this Very Simple Mission gets a whole lot more complicated. It's a good thing the Black Order is made up of professional killers who are no strangers to cellblocks. Otherwise they might even start worrying…
32 PGS./Rated T+ …$3.99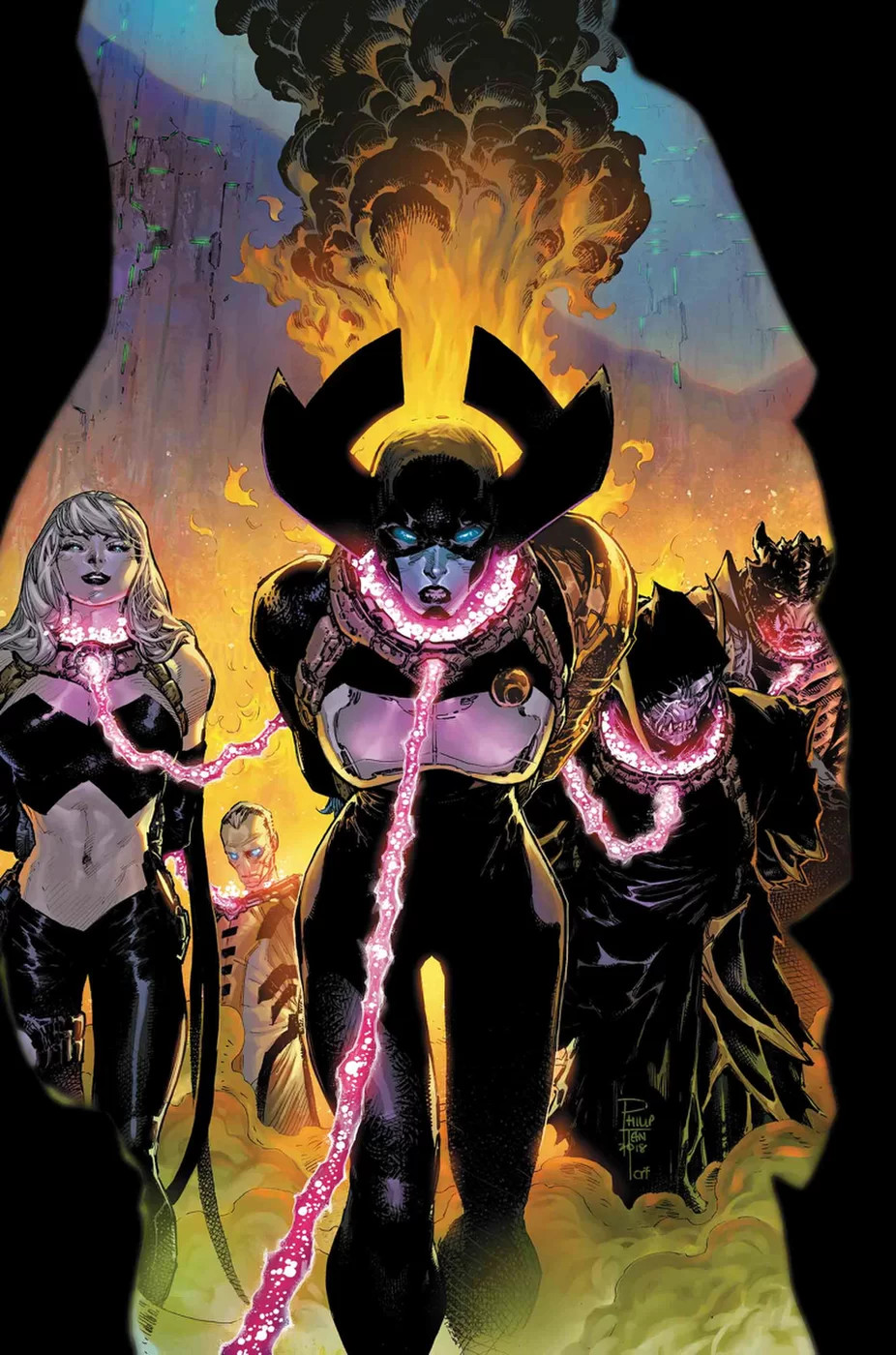 BLACK ORDER #3 (of 5)
DEREK LANDY (W) • PHILIP TAN (A/C)
VARIANT COVER BY
JOHN TYLER CHRISTOPHER
You just can't work to destabilize an empire these days without drawing the attention of at least one pesky super-powered hero, now can you? All the Black Order wants to do is usurp, assassinate and sabotage, and here comes the man called Nova to spoil all the fun…
32 PGS./Rated T+ …$3.99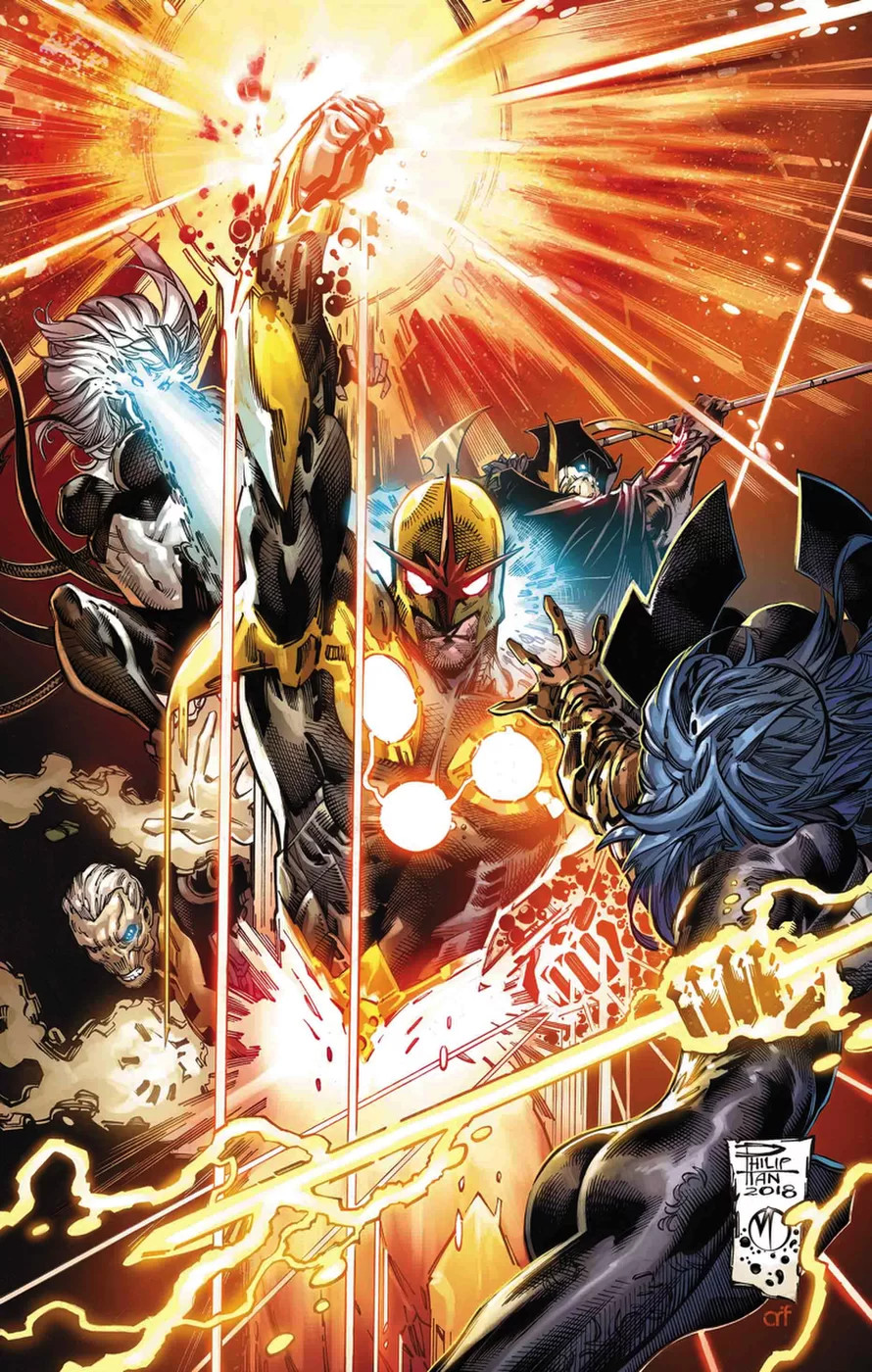 BLACK ORDER #4 (of 5)
DEREK LANDY (W) • PHILIP TAN (A)
COVER BY INHYUK LEE
VARIANT COVER BY JOHN TYLER CHRISTOPHER
Empires, rebellions, super heroes and spies — all in a day's work for the enigmatic Black Swan. With a dark and twisted Nova on the rampage and her Black Order teammates getting decidedly pummeled, the Swan is presented with a simple choice: stay and risk an ungainly end or leave and abandon the closest thing she has to a family.
32 PGS./Rated T+ …$3.99