Later today sees the special Infinity War screening with the Russo brothers Q&A, which many fans thought may feature the release of The Avengers 4 trailer, but it's said to not be the case.
A reporter for EW.com took to Twitter to tweet out the bad news that The Avengers 4 trailer is not dropping.
Regarding when The Avengers 4 trailer will be released is unknown, but Marvel Studios president Kevin Feige did state it will be released by the end of the year.
This week actually marks the one year anniversary of the release of the Infinity War trailer, so a lot of fans thought The Avengers 4 trailer would be released this week as well.
Obviously, tomorrow or Friday could still be a possibility.
Maybe during tonight's special Q&A with the Russo brothers, they release the first Avengers 4 poster with confirmation when the trailer will be released? Today is also the one year anniversary of the first Infinity War poster.
A Turkish actor did seem to suggest next week.
Some fans are also guessing that The Avengers 4 trailer will be released next Tuesday, as Marvel Comics is publishing their prelude comic on Wednesday which may feature the official title.
However, as I pointed out, comic book shops actually get their shipments of new comics for the week on Tuesday, so if the trailer drops, it would need to be released early in the morning. UPS drops off comics on the east coast in the morning or afternoon, and obviously if comic shops got the prelude comic the Avengers 4 title would be leaked online.
Of course maybe during tonight's Q&A the official Avengers 4 title gets released? And then the trailer at a later date in December?
While the status of The Avengers 4 trailer and title is not known, something that is definitely known is that fans are going crazy in anticipation of its release.
Word of fans' demands has reached Marvel Studios co-president Louis D'Esposito, who told fans to be patient, and Disney execs have mentioned the pandemonium on Twitter.
Me? I actually hope Marvel doesn't release a trailer and keeps The Avengers 4 one big surprise!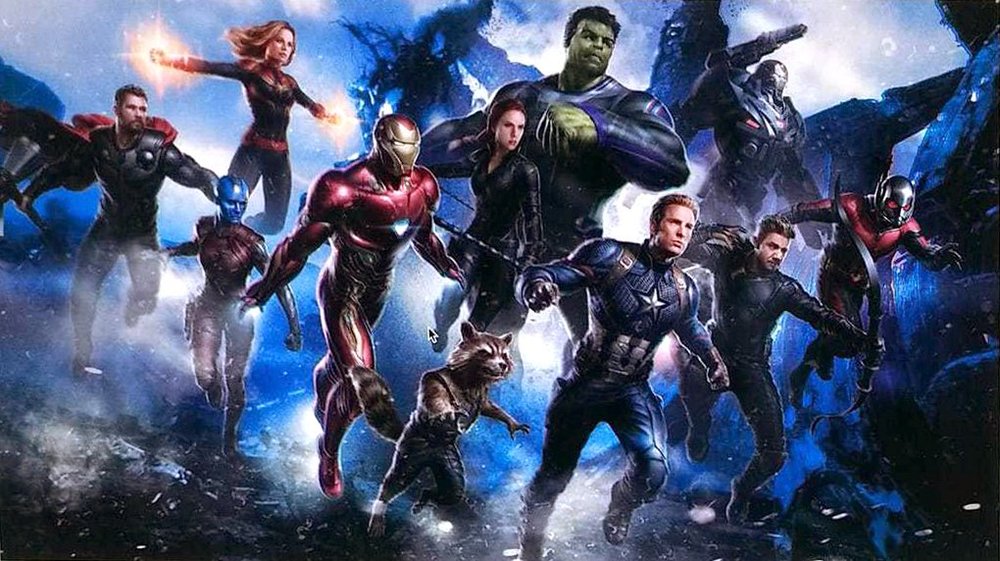 The Avengers 4
The film has a May 3, 2019 release directed by Joe and Anthony Russo and stars Robert Downey Jr., Josh Brolin, Chris Evans, Chris Hemsworth, Scarlett Johansson, Mark Ruffalo, Jeremy Renner, Karen Gillan, Bradley Cooper, Chris Pratt, Zoe Saldana, Dave Bautista, Tom Holland, Benedict Cumberbatch, Paul Rudd, Evangeline Lilly, Sebastian Stan, Chadwick Boseman, Don Cheadle, Danai Gurira, Letitia Wright and Brie Larson.
The movie is a sequel to Infinity War where the Great Titan left the universe in shambles by killing off half the population including the Avengers. Now Marvel's super heroes must suit up perhaps one last time to make things right by taking down Thanos once and for all.