Fans are demanding the release of The Avengers 4 trailer, with Marvel and Disney executives now feeling the heat on social media!
A fan recently questioned Marvel Studios co-president Louis D'Esposito noting that since the Lion King trailer has been released, that it must mean The Avengers 4 trailer gets released next week or the week following.
Louis D'Esposito replied back telling fans to be patient.
"Are you trying to trick me into telling you when A4 teaser trailer will be released. I know the date and want to reveal it, but I can't. Be patient," he tweeted.
Likewise, the president of Walt Disney Marketing, Asad Ayaz, responded on Twitter when it was noted that following the recent Artemis Fowl trailer, there is still one Summer 2019 movie missing a trailer, which saw Ayaz respond with a "thinking face" emoji.
Below in the comments then saw Dustin Sandoval, Disney's VP of Digital Marketing, post a gif of Jonah Hill, with Sandoval also joking that Ayaz loves the Twitter attention.
Regarding the release of The Avengers 4 trailer, it's thought to be possibly coming tomorrow at the Russo brothers Q&A. However, it could be possible that the Russos simply reveal the first teaser poster with an announcement that the trailer could be online next week.
It's thought The Avengers 4 trailer will be released next Tuesday along with the official title as Marvel Comics releases their first Avengers 4 prelude comic book on Wednesday.
The prelude comic book may feature the official Avengers 4 title, but then there is the fact that comic book shops get their comics on Tuesday, so it will be interesting to see if the trailer and title get released next week. Of course, the Marvel comic could simply be titled "Avengers 4" as a placeholder.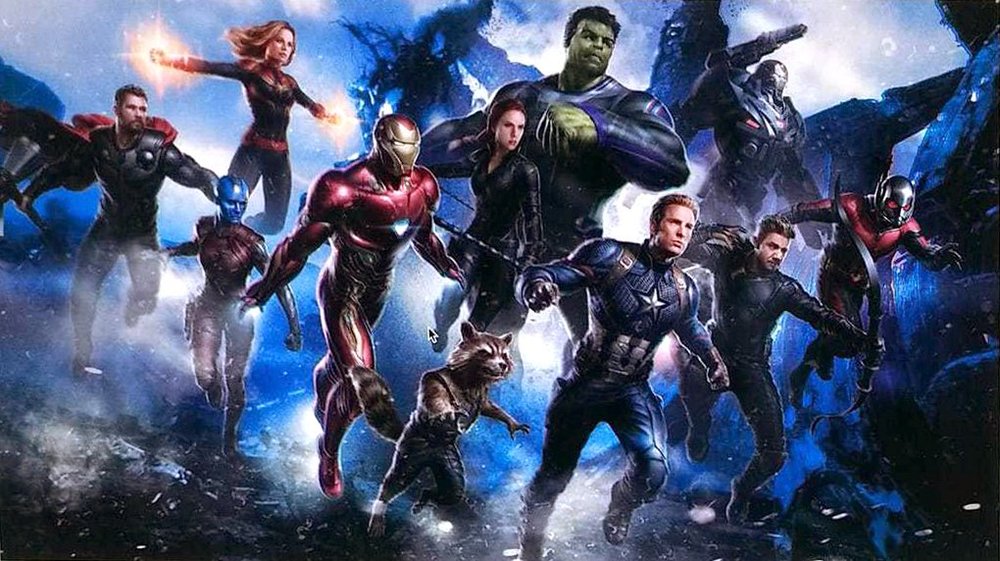 The Avengers 4
The film has a May 3, 2019 release directed by Joe and Anthony Russo and stars Robert Downey Jr., Josh Brolin, Chris Evans, Chris Hemsworth, Scarlett Johansson, Mark Ruffalo, Jeremy Renner, Karen Gillan, Bradley Cooper, Chris Pratt, Zoe Saldana, Dave Bautista, Tom Holland, Benedict Cumberbatch, Paul Rudd, Evangeline Lilly, Sebastian Stan, Chadwick Boseman, Don Cheadle, Danai Gurira, Letitia Wright and Brie Larson.
The movie is a sequel to Infinity War where the Great Titan left the universe in shambles by killing off half the population including the Avengers. Now Marvel's super heroes must suit up perhaps one last time to make things right by taking down Thanos once and for all.