Following the fabricated reports from last week, now it's speculated The Avengers 4 trailer and title might be dropping this week.
Not only does this week mark the one year anniversary of the release of The Avengers: Infinity War trailer, but a special screening of Infinity War is being held with Joe and Anthony Russo.
Following the screening of Infinity War, it could be possible that the Russos might show The Avengers 4 trailer with the reveal of the official title.
Regarding the special screening of Infinity War this week, Collider has the info that the event takes place Wednesday, November 28th at 6:30pm at the ArcLight Hollywood in Los Angeles and includes a Q&A with the Russo brothers.
It could be possible that the trailer will be shown exclusively to the Q&A audience and then released the next day, Thursday, or possibly Friday.
Obviously, we are all hoping if Marvel does release The Avengers 4 trailer on Wednesday at the event, that they also release it online at the same time to avoid spoilers.
It is known the trailer went through the IMAX process, so it seems to be ready for release. I have some contacts at various movie theaters who will also be informing me of when they get the trailer as well.
Regarding The Avengers 4 title, the current best guess is still "End Game," which I exclusively revealed prior to the release of Infinity War, and then a Marvel Cinematographer updated and removed "End Game" from his resume. Hopefully, it sticks, because I think it best fits with what is not only going down but also what Marvel has planned for their Phase 4 films.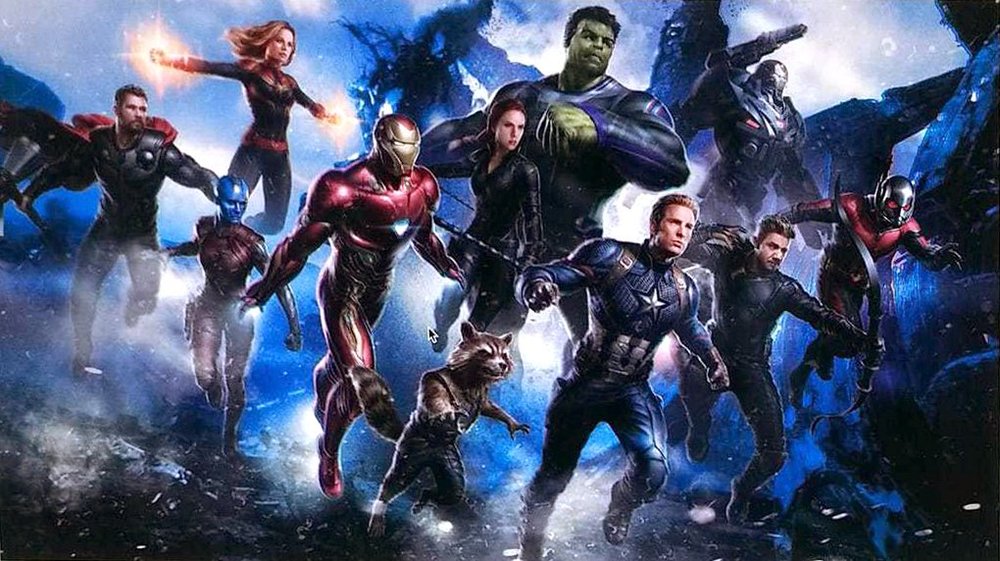 The Avengers 4
The film has a May 3, 2019 release directed by Joe and Anthony Russo and stars Robert Downey Jr., Josh Brolin, Chris Evans, Chris Hemsworth, Scarlett Johansson, Mark Ruffalo, Jeremy Renner, Karen Gillan, Bradley Cooper, Chris Pratt, Zoe Saldana, Dave Bautista, Tom Holland, Benedict Cumberbatch, Paul Rudd, Evangeline Lilly, Sebastian Stan, Chadwick Boseman, Don Cheadle, Danai Gurira, Letitia Wright and Brie Larson.
The movie is a sequel to Infinity War where the Great Titan left the universe in shambles by killing off half the population including the Avengers. Now Marvel's super heroes must suit up perhaps one last time to make things right by taking down Thanos once and for all.