Not only is a National Treasure 3 movie confirmed, but so is the involvement of Nicolas Cage, and a Disney Plus series is also in the works.
Back in January saw it learned that National Treasure 3 is happening at Disney, and now long time producer Jerry Bruckheimer lets it be known the original cast for the movie will be back, and Bruckheimer says the Disney Plus series will feature a younger cast.
Bruckheimer filled in Collider:
"We're certainly working on one [National Treasure] for streaming and we're working on one for the big screen. Hopefully, they'll both come together and we'll bring you another National Treasure, but they're both very active….The one for Disney+ is a much younger cast. It's the same concept but a young cast. The one for theatrical would be the same cast."
Bruckheimer continued with the mention that the Disney Plus series is presently further along than the movie:
"The film version is being written right now. The television version is in process. We have a pilot script done and an outline of the future episodes."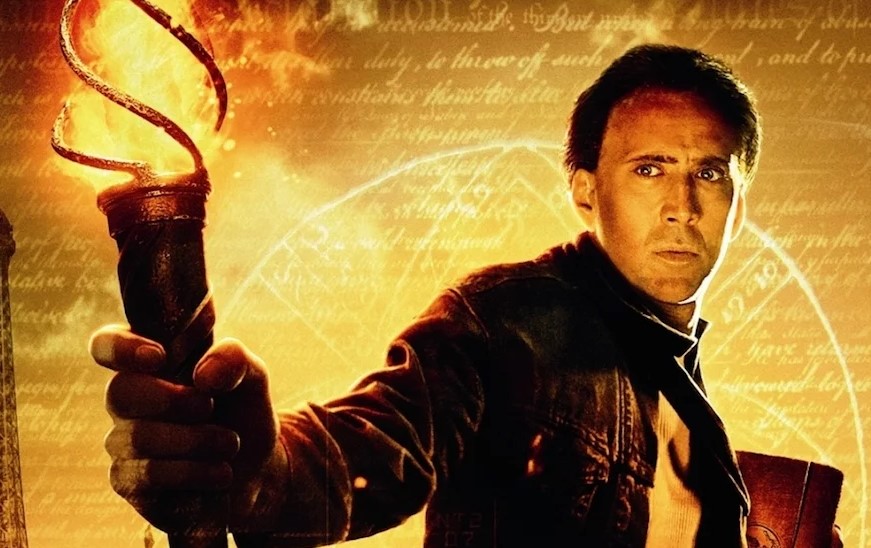 Nicolas Cage back for National Treasure
According to IMDb, Nicolas Cage presently has four projects in the works, including the recently announced Joe Exotic TV series which sees Cage playing the titular character, so it's safe to assume the National Treasure movie will start next year or later.
The first two National Treasure movies brought in over $800 million worldwide and saw Nicolas Cage star as the treasure seeker Benjamin Franklin Gates. The flicks also starred Diane Kruger as Abigail Chase, Justin Bartha as Riley Poole, Sean Bean as Ian Howe, Jon Voight as Patrick Gates, Harvey Keitel as Sadusky, Christopher Plummer as John Adams Gates, Helen Mirren as Emily Appleton, and Ed Harris as Mitch Wilkinson, with Bruce Greenwood as The President.
National Treasure 3 is getting directed by original director Jon Turtletaub, and written by Bad Boys for Life writer Chris Bremner.