National Treasure 3 is apparently in the works at Disney, which would be the first new film from the franchise since "Book of Secrets" in 2007.
The info comes in a report from THR about how Bad Boys 4 is in development from writer Chris Bremner who is also set to pen National Treasure 3.
Not much is said but the report mentions that Bremner's "schedule is heating up as he is also writing National Treasure 3 for Disney, among other projects."
It's further said that National Treasure 3 is being produced by Jerry Bruckheimer, who also produced the first two flicks.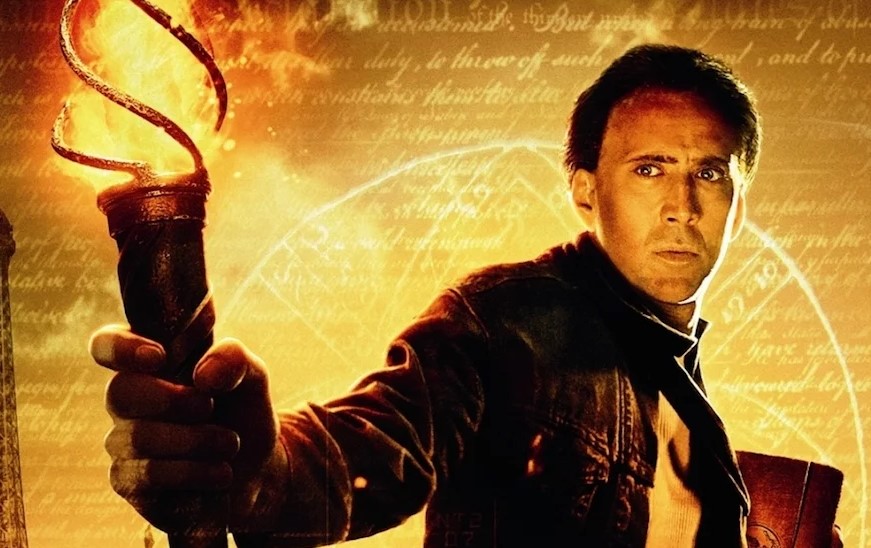 Nicolas Cage stars in National Treasure
Nothing is mentioned about Nicolas Cage returning to star as the treasure seeker Benjamin Franklin Gates, but fans are obviously hoping the fan-favorite actor returns (wouldn't be the same without Cage).
The first movie released in 2004 saw Cage racing to find a legendary Templar Treasure before a team of mercenaries could get their hands on the prize; the flick brought in near $350 million.
The sequel released in 2007 saw Cage follow a clue left in John Wilkes Booth's diary to prove his ancestor's innocence in the assassination of Abraham Lincoln, which went on to bring in near $460 million.
The two films also starred Diane Kruger as Abigail Chase, Justin Bartha as Riley Poole, Sean Bean as Ian Howe, Jon Voight as Patrick Gates, Harvey Keitel as Sadusky, Christopher Plummer as John Adams Gates, Helen Mirren as Emily Appleton, and Ed Harris as Mitch Wilkinson, with Bruce Greenwood as The President.
Presently, Nicolas Cage has a full schedule on his plate, as according to IMDb, Cage is involved with:
• Jiu Jitsu (post-production) – 2020
• Prisoners of the Ghostland (post-production) – 2020
• Pig (post-production) – 2020
• The Croods 2 (filming) – 2020
• 10 Double Zero (filming) – 2020
• Wally's Wonderland (pre-production) – 2020