With Doctor Strange 2 exploring the Multiverse, some fans are hoping Nicolas Cage could return as Ghost Rider, but the actor says he won't be playing the Spirit of Vengeance in the film.
Speaking with GQ Magazine, Nicolas Cage responded to questioning about Ghost Rider:
Oh, I don't think so. I don't think they're casting me. I mean, I would do it. It would be fun. I'd love to work with Cumberbatch, but I don't think that's happening.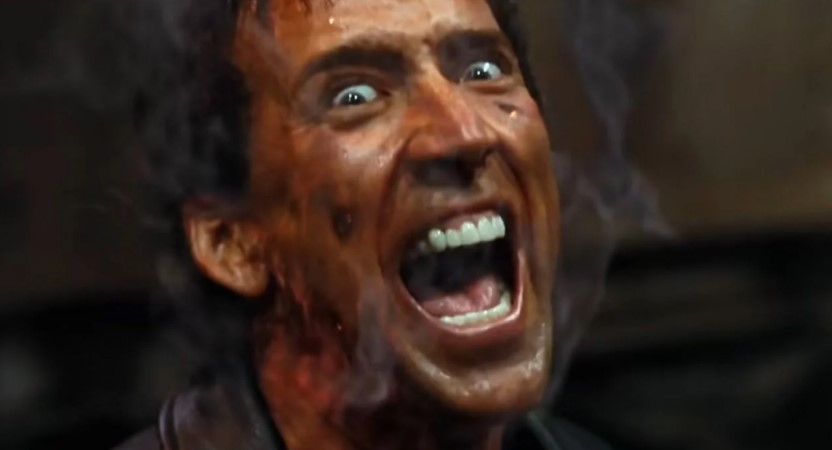 Nicolas Cage defends Marvel movies
The article also saw Nicolas Cage defend the Marvel movies against criticisms from Martin Scorsese and his uncle, Francis Ford Coppola, who previously blasted Marvel movies as being "despicable."
"Yeah, why do they do that?" Cage said. "I don't understand the conflict. I don't agree with them on that perception or opinion."
It was brought up that Marvel movies make it difficult for smaller movies to get made, which is something that Nicolas Cage also disagreed with.
"I think that the movies that I make, like Pig or Joe, are not in any kind of conflict with Marvel movies," he said. "I mean, I don't think the Marvel movie had anything to do with the end of the tweener. By tweener, I mean the $30 to $50 million budget movie. I think movies are in good shape. If you look at Power of the Dog, or if you look at Spencer, or any of Megan Ellison's movies. I think that there's still Paul Thomas Anderson."
Nicolas Cage continued, "Marvel has done a really excellent job of entertaining the whole family. They put a lot of thought into it. I mean, it's definitely had a big progression from when I was doing the first two Ghost Rider movies. Kevin Feige, or whoever is behind that machine, has found a masterful way of weaving the stories together and interconnecting all the characters. What could be wrong with wholesome entertainment that is appealing to the parents and the children, and gives people something to look forward to? I just, I don't see what the issue is."
(via GQ)