The shills are out in full force desperately trying to get the fandom to accept David Corenswet as the new Superman.
Following an appearance out in the wild, headlines offer that David Corenswet looks like he is bulking up, with some clown headlines going so far as to say the 30-year-old actor looks jacked.
What???
Hey, it's cool if the dude is actually working out, but bulking? And jacked?! I wonder what Sam Sulek thinks?!
Just Jared posted some images of David Corenswet, but it's actually hard to see his frame as, for some reason, even though it's around 75 to 80 degrees in Santa Monica, California, Corenswet has a sweatshirt draped over his shoulders hiding his upper body.
The shot that does expose his arm doesn't show any definition or much muscle, so perhaps Corenswet has just started training.
Update: Check out a new image two months later.
David Corenswet is looking bulked up in these new photos that were just taken, three months after the #Superman casting news https://t.co/eLwvv0DZu4

— JustJared.com (@JustJared) September 27, 2023
Superman: Legacy is said to be filming in the Spring, so the actor has a lot of time to bulk up and become the Man of Steel.
Outgoing Superman, Henry Cavill, wasn't buff either when he was first cast, but Cavill quickly got into shape.
Henry actually got into super shape and was inspired by former 7-time Mr. Olympia Phil Heath! Now that's jacked!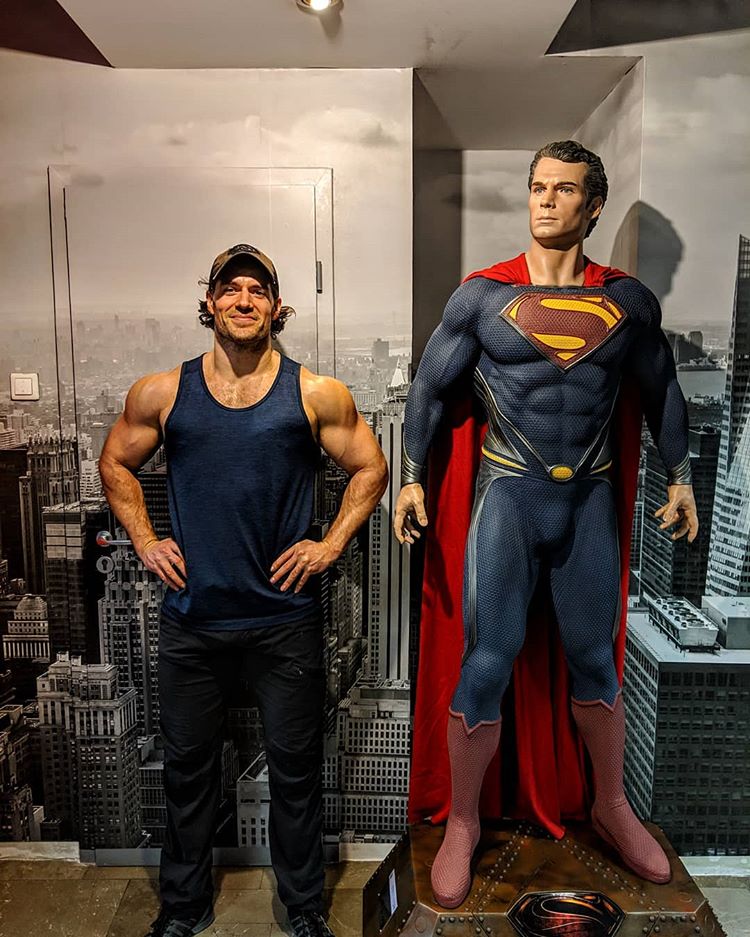 What is Superman: Legacy about?
Superman: Legacy has a July 11, 2025 release date directed by James Gunn.
Also starring as Lois Lane includes Rachel Brosnahan, Isabela Merced as Hawkgirl, Edi Gathegi as Mister Terrific, and Nathan Fillion as Green lantern Guy Gardner.
A search is also said to be underway for Lex Luthor and Brainiac.
The film is described by DC as telling the story of Superman's journey to reconcile his Kryptonian heritage with his human upbringing as Clark Kent of Smallville, Kansas. He is the embodiment of truth, justice, and the American way, guided by human kindness in a world that sees kindness as old-fashioned.
David Corenswet as Superman fan art: