New images from the X-Men movie, New Mutants, are shown off which include a look at Anya Taylor-Joy as Illyana as well as the villains of the movie.
The latest issue of Cinefex magazine has a featured article on New Mutants which includes Anya Taylor-Joy as Illyana, aka Magik, opening a portal where Demon Bear is revealed.
Images also feature The Smiley Men, evil 7-foot creatures with dangling limbs and hideously grinning faces, who are said to be tied to Magik's past and are brought to life through Dani Moonstar's mutant ability to make a person's worst fears come true.
Additional details revealed in the article include that New Mutants kicks off with Dani Moonstar (Blu Hunt) having a nightmare about her home getting attacked by a mysterious force – Demon Bear – where she wakes up and finds herself in a hospital run by Dr. Cecilia Reyes (Alice Braga) that houses fellow mutant inmates.
The mutants get caught up in Illyana's nightmare of her traumatic childhood where they have to do battle against The Smiley Men and Demon Bear.
Check out spoilers revealed in the article below.
New Mutants images:
Anya Taylor Joy as Illyana/Magik: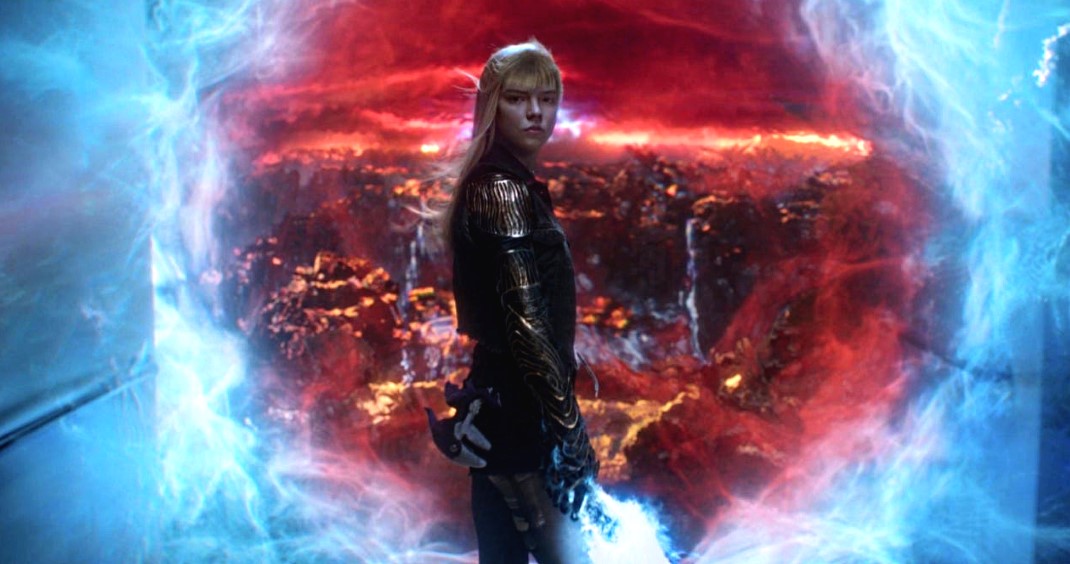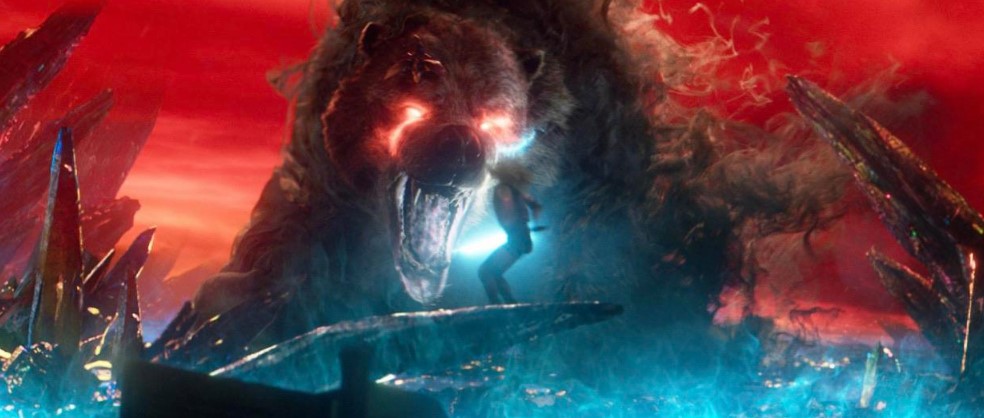 The Demon Bear: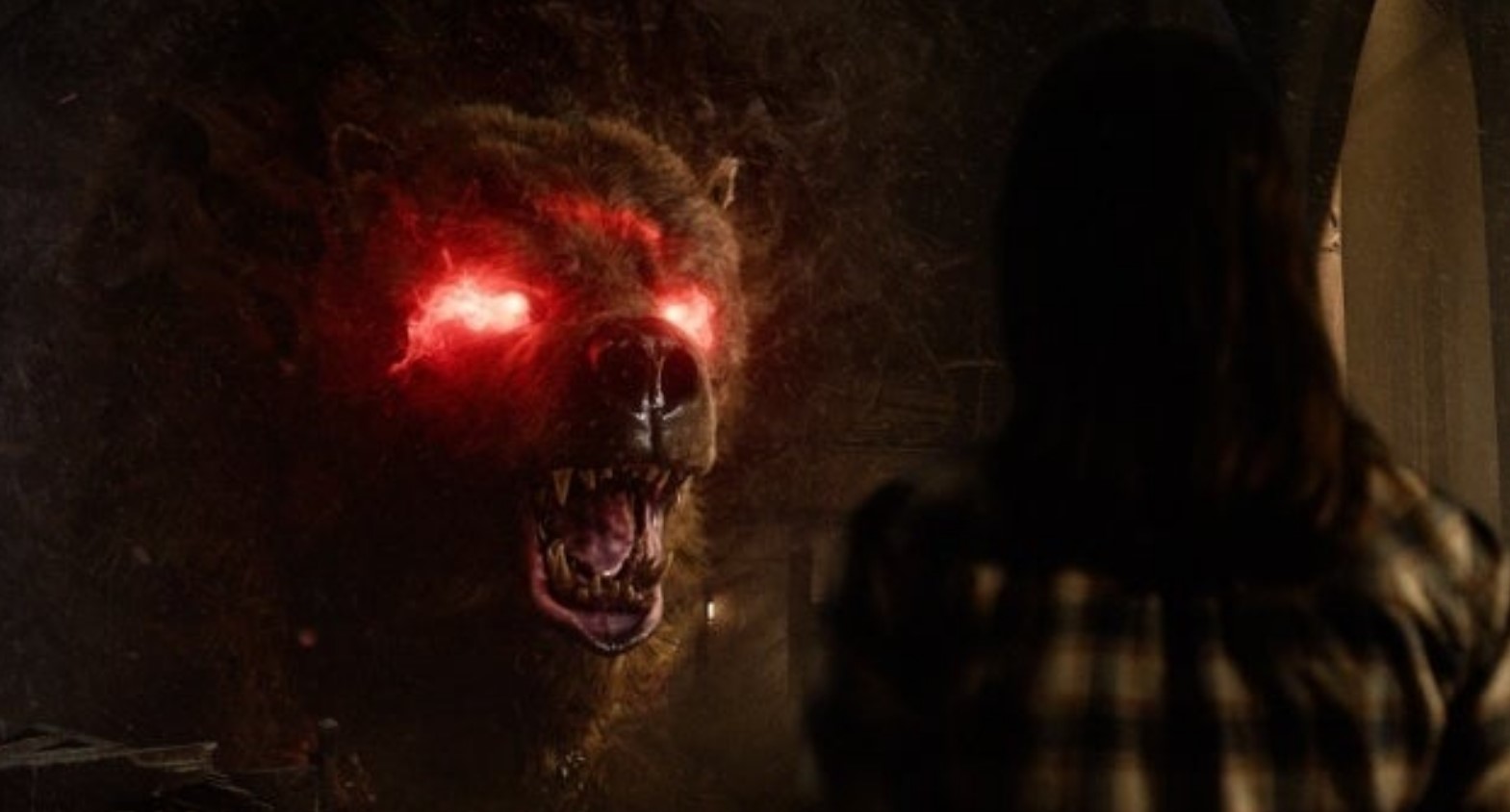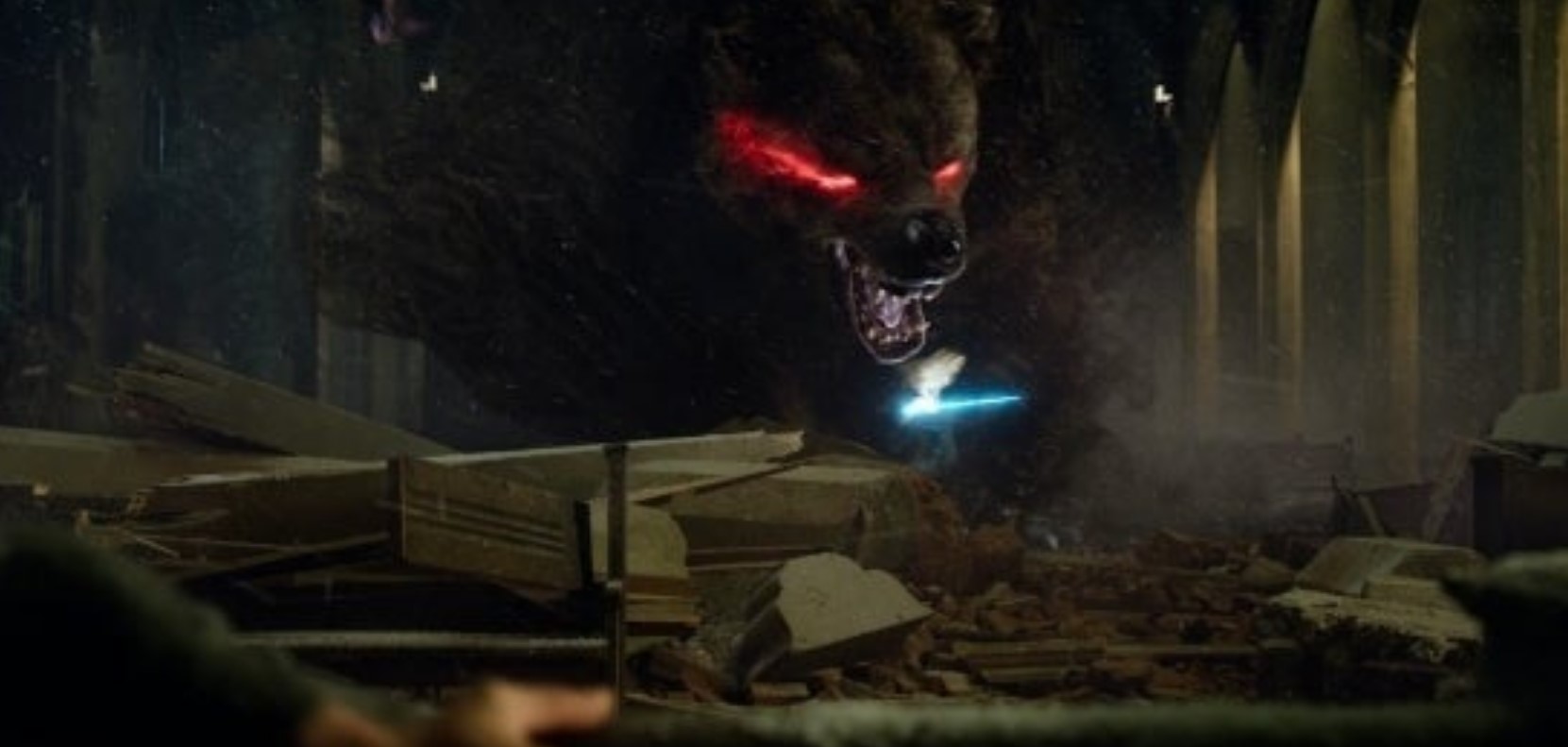 The Smiley Men: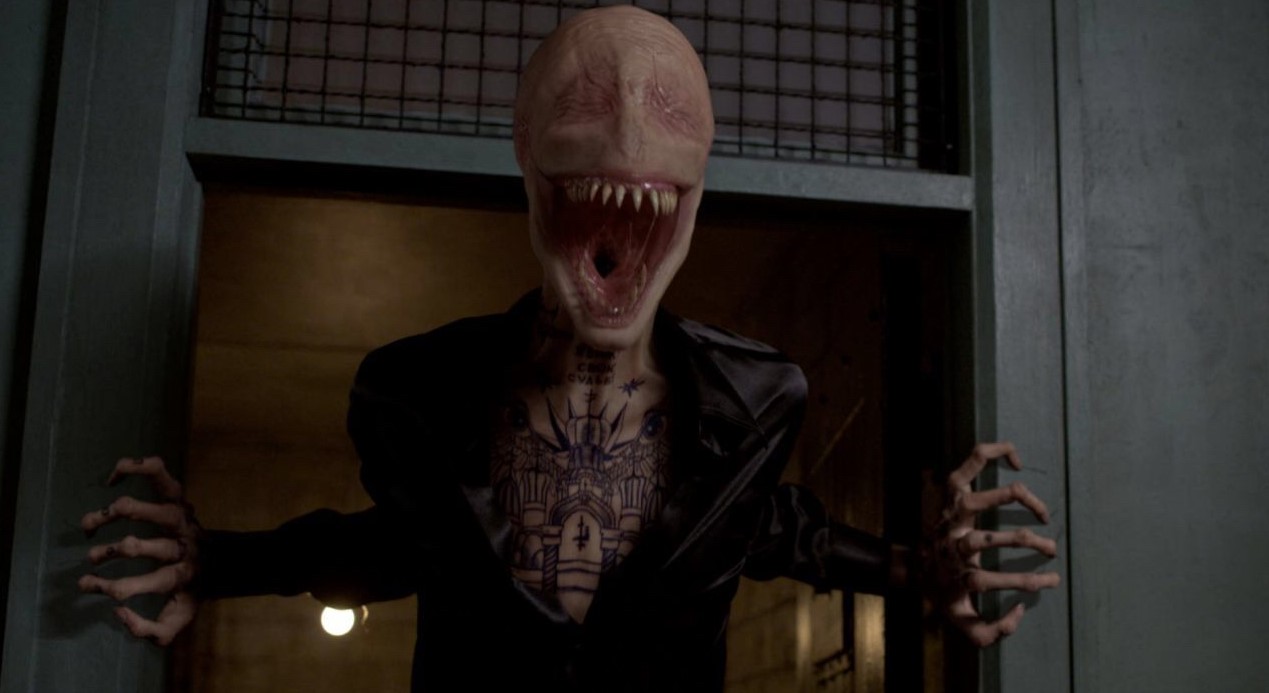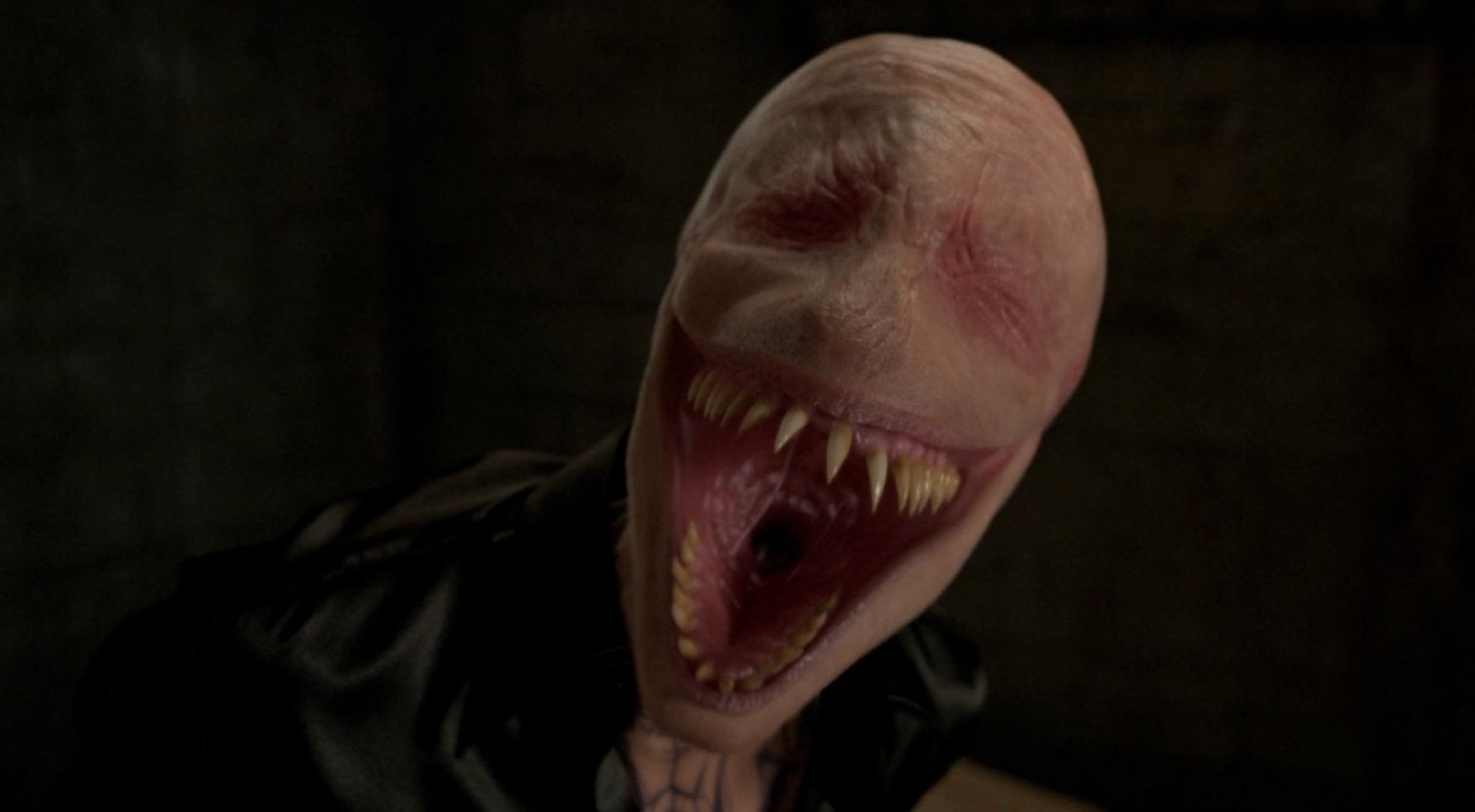 New Mutants spoilers include:
Illyana uses her plasma sword to slice through enemies
Dr. Cecilia Reyes, also a villain in the movie, is revealed to be a mutant with the ability to create a smothering force field (see below)
Maisie Williams's Rahne turns into Wolfsbane, which is played by Chuck the Czechoslovakian Wolfdog from the 2018 Alpha movie
Lockheed, Illyana's little pet dragon, is confirmed for the flick
Cannonball can encase himself in a force field and fly at supersonic speed
Dr. Cecilia Reyes: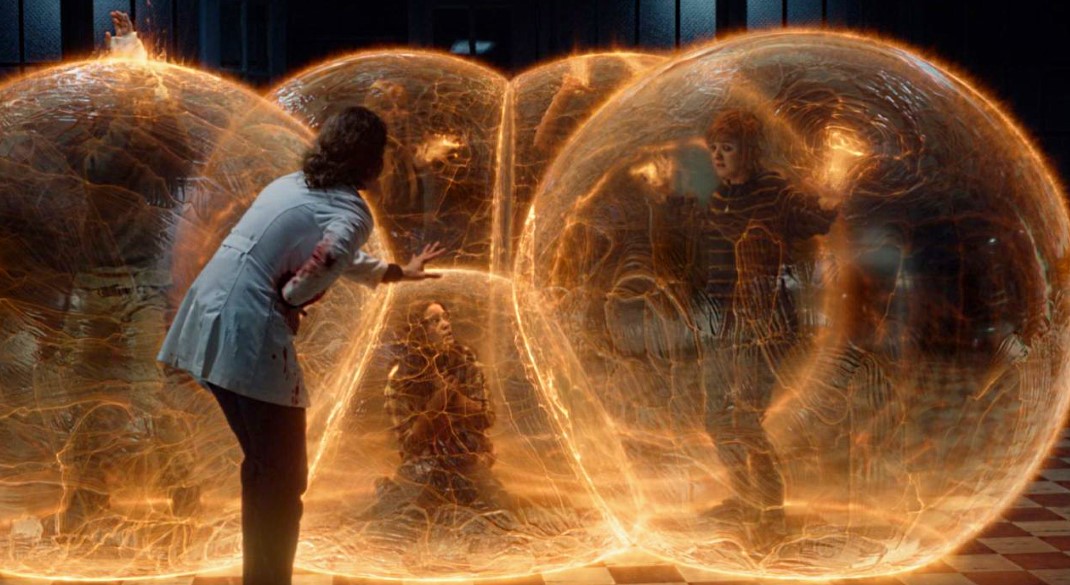 New Mutants still has no release date, as Disney recently took the film off its official release date schedule, with rumors offering New Mutants may get released on Disney Plus, through video-on-demand, or even HBO / HBO Max.
New Mutants is directed by Josh Boone and stars Maisie Williams as Rahne Sinclair / Wolfsbane, Anya Taylor-Joy as Illyana Rasputin / Magik, Blu Hunt as Danielle Moonstar, Charlie Heaton as Sam Guthrie, Henry Zaga as Roberto da Costa / Sunspot and Alice Braga as Dr. Cecilia Reyes.
Synopsis: An original horror thriller set in an isolated hospital where a group of young mutants is being held for psychiatric monitoring. When strange occurrences begin to take place, both their new mutant abilities and their friendships will be tested as they battle to try and make it out alive.
New Mutants trailer: